Storage Wars Star Gunter Nezhoda Dead At 67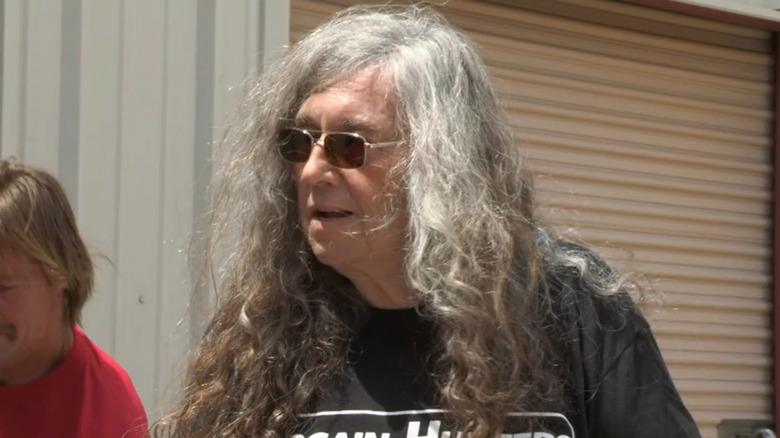 A&E
Gunter Nezhoda, the actor and reality television personality who's primarily known for the A&E series "Storage Wars," has died aged 67.
According to TMZ, Nezhoda's son, Rene Nezhoda, confirmed that he died peacefully in his sleep in Salt Lake City, Utah on Tuesday night. He said that his father was diagnosed with lung cancer last September and the chemotherapy treatment caused more health issues to develop. Rene also said that the "Storage Wars" star was in Utah for emergency treatment at the time of his passing, but the doctors weren't able to do anything more for him. However, the 67-year-old wasn't alone at the time, as the TMZ report revealed that Nezhoda's other son, Ricky Nezhoda, was with him in the hospital when he died.
Following Nezhoda's death, Rene posted an emotional video on Instagram to confirm the news and address his father's fans. He said that everyone loved working with his dad and many people reached out to ask how he was feeling recently, but the family chose to keep his health updates private as they hoped he'd recover. That said, Rene confirmed that his father was grateful for the support his fans showed him in recent months, while also noting that he's no longer suffering and can now be reunited with their mother in the next life.
Gunter Nezhoda was also known for his work in film, music, and photography
Gunter Nezhoda was born in Vienna, Austria, and spent some time living in Germany before moving overseas. In 1990, he changed his residence to Las Vegas and the rest is history. Afterward, he eventually got into acting and reality television, in addition to other vocations that saw him work with some high-profile performers and clients.
While most people remember Nezhoda as a regular bidder on "Storage Wars" between 2015 and 2019, he also starred in a string of low-budget horror and thriller movies, including "The Haunting at Death Valley Junction," "Do Not Disturb," and "Astro Zombies: M4 – Invaders from Cyberspace."
Outside of film and television, Nezhoda was a photographer who collaborated with companies such as Microsoft, Ford, and many others. The Austrian was also known for his musical accomplishments, having played bass for artists such as Pat Travers, Kevin Dubrow, and George Lynch.