Hunger Games' Sam Claflin Agrees That Finnick Deserved Better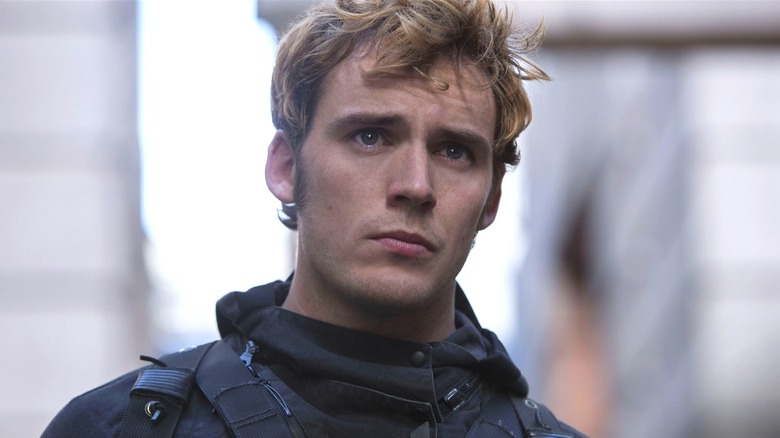 Lionsgate
He made his big screen debut as Philip Swift in "Pirates of the Caribbean: On Stranger Tides," but Sam Claflin's breakout role was Finnick Odair in 2013's "The Hunger Games: Catching Fire." A fan favorite from the books, Finnick is a tribute from District 4 who won the 65th Hunger Games at the age of 14. Despite rubbing Jennifer Lawrence's Katniss Everdeen up the wrong way at first, he quickly becomes a key ally of hers, and, later, a close friend. Tragically, Finnick dies in "The Hunger Games: Mockingjay – Part 2," killed by the genetically engineered "mutts."
The general consensus today is that Claflin was an ideal Finnick — like the character, his eyes are green, and he matches up physically. Many fans would have loved to see Finnick make it out alive, especially because his wife Annie (Stef Dawson) gives birth to their child a few months after he dies. Claflin, for his part, agrees that Finnick got dealt a bad hand. The actor told Variety, "I think Finnick deserved better. But I think he did the right thing. He's a good guy, sacrificing himself for the cause."
Claflin wishes he could change some things about his performance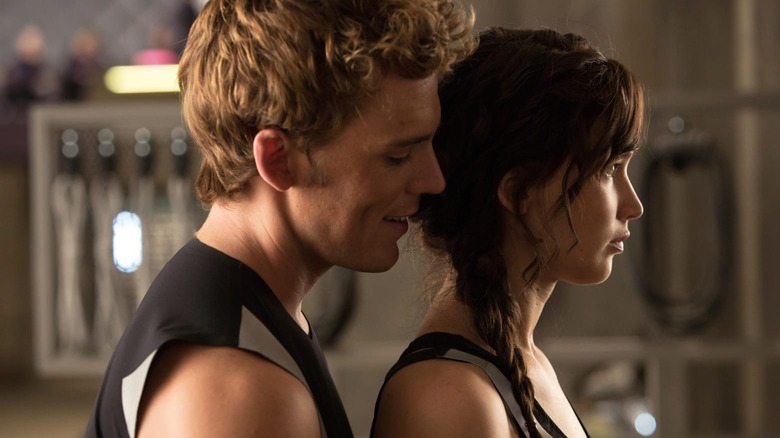 Lionsgate
While speaking to Variety, Sam Claflin reflected on his experience playing Finnick, from the initial concern over his casting from fans to what he regrets about his performance. Claflin had a major motivator to play this role to the best of his ability because of some backlash over his casting. The actor said that fans were saying things like, "They should have cast this person or this person, not you," and this only made him more determined. He thought: "Okay, I'm gonna prove you wrong!"
However, looking back now, Claflin admits that there are some details about his performance that he wishes he could redo — mainly, the accent. "I didn't have an accent coach in 'Hunger Games,' and I f***ing needed one," he said. "I look back and listen to myself like, 'God, that's terrible.'" He also noted that he now feels more confident than he did when he was playing Finnick, having matured somewhat since then.
Interestingly, Claflin also revealed that he was more taken in by some of the other characters in "The Hunger Games," even though he enjoyed bringing Finnick to life. He told Variety that he was "obsessed with Katniss" and that he found Peeta's story arc to be "electric," though fans often tell him that Finnick is still their favorite. He added: "Don't get me wrong — I f***ing loved him as well!"