Book Of Boba Fett: The Volume Helped Emily Swallow Feel The Armorer's Isolation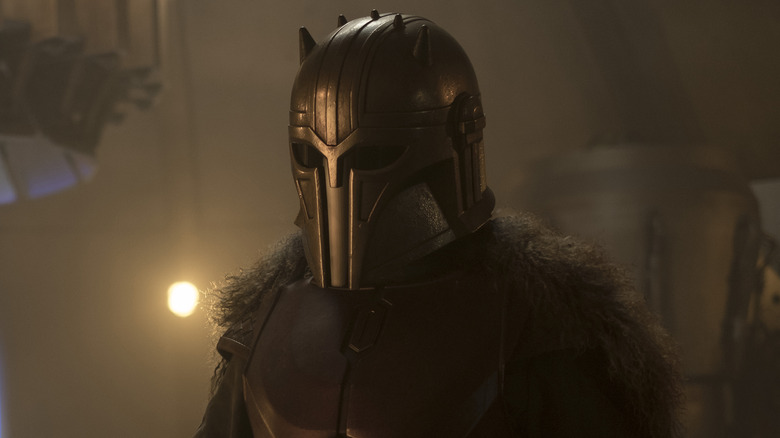 Disney/Lucasfilm
While "The Mandalorian" continues to propel "Star Wars" into the future, Disney+ allows Lucasfilm to explore corners of a galaxy far, far away that they never could before. "The Book of Boba Fett" bridged the gap between Mando seasons, with many "Mandalorian" characters reprising their roles.
However, when "Boba Fett" dropped in late 2021, it had been nearly two years since audiences last saw "The Mandalorian," so many actors had to get back into the headspace of their characters. Emily Swallow, who plays the Armorer across the "Star Wars" shows, credits Lucasfilm's use of the Volume for helping her return to the character's isolation. "Working on the Volume is a game changer in the best possible way," the actress told StarWars.com. "When I first stepped onto the set, it took my breath away. The vastness of the sky and the isolation of this place that the Armorer had staked out really struck me. I got a glimpse of how lonely existence must be for this group of people who have to live in constant hiding."
Lucasfilm popularized the Volume technology on "The Mandalorian," which quickly gained praise for its realistic backdrops. When fans watch the show, they wouldn't even realize that the series films certain outdoor scenes in an enclosed studio, showcasing the impressive filmmaking technology.
What is the Volume?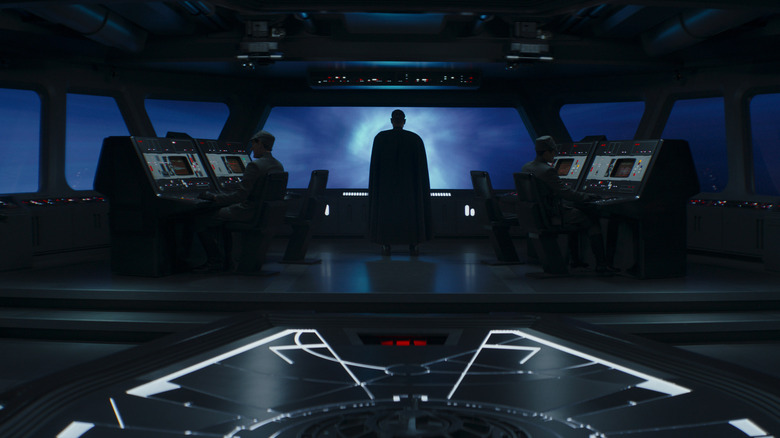 Disney/Lucasfilm
The Volume is the name for the soundstage that utilizes StageCraft technology for visual effects. Imagine a massive LED TV that wraps around the entire stage, allowing actors to feel fully immersed in the worlds their characters are in. Industrial Light & Magic created the technology for "The Mandalorian" after exploring its use on another Jon Favreau project, "The Lion King." "Jon Favreau found the breakthrough that George [Lucas] was always looking for when he first explored the idea of a live-action TV show," visual effects supervisor Richard Bluff said, praising the filmmaker for implementing the ground-breaking tech on "The Mandalorian."
StageCraft's huge LED walls remove the need for a green screen and eliminate actors having to imagine what image the post-production crew would implement onto the green screen. Instead, it allows everyone involved in the production to fully grasp the scene's setting. The technology revolutionized filmmaking, and the first-ever live-action "Star Wars" TV show gave it the biggest stage possible to introduce it to the industry.
If Emily Swallow's comments weren't enough to convince fans of the potential that StageCraft and the Volume hold, countless TV shows and films have since adopted the visual effects technology. Of course, every live-action "Star Wars" project post-"Mandalorian" used it, but other projects like "1899," "The Batman," and "Ant-Man and the Wasp: Quantumania" implemented it into their productions.