Game Of Thrones' First Use Of Piano Highlighted One Of Its Most Explosive Twists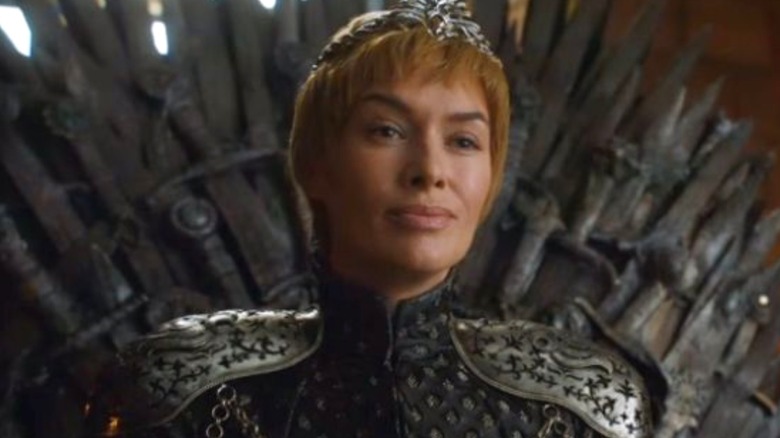 HBO
"Games of Thrones" has become the stuff of television legend for many reasons, but one factor that makes the show work so well is the music. From the main theme to the show's interpretation of "The Rains of Castamere," composer Ramin Djawadi and his entire musical team outdid themselves with the soundtrack. Something that made it so effective was the restraint of those behind it, specifically when it came to the use of the piano. Djawadi was very methodical with his use of it, reserving it for one of the most explosive (literally) scenes in the entire series.
During Season 6, viewers witness Cersei Lannister (Lena Heady) enact one of her most sinister plans yet: blow up the Great Sept of Baelor, killing everyone inside. It's a stunning scene that features Cersei kicking back and watching it happen from afar, folks obliviously shuffling about inside the Sept, and Cersei's underlings setting the explosives in place to make it all happen — a moment that needed great musical accompaniment. "I played the whole scene with harp, and everyone was shaking heads. There's a warmth to it that the colder piano doesn't have," Djawadi explained to The Atlantic.
Thus, he decided to bring the piano to Westeros, signaling that something big and universe-changing was about to happen. Still, just because the soundtrack was great and the visuals were excellent doesn't mean fans were totally on-board with what this scene had in store narratively.
Many fans disliked the destruction of the Great Sept of Baelor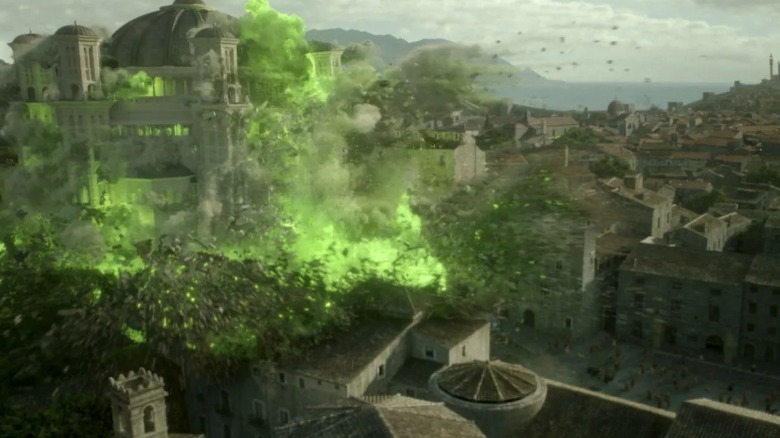 HBO
The destruction of the Great Sept of Baelor is undoubtedly a landmark moment in "Game of Thrones" history, but it's not perfect. While it's easy to get caught up in the grandeur of the green-tinted explosion, which Cersei Lannister witnessed with a cold grin from a safe distance, Redditor u/yoaver reminds us that narratively, the scene presents some glaring issues — chiefly the lack of consequences and logical follow-up to such a major development in Westeros. Not to mention, some of the worst of what came after throughout Season 7 and Season 8 can be, in some form or fashion, traced back to this exact event.
"Almost all the nonsensical plot afterwards, from the Wight fetching trip, the fall of Highgarden and Dorne, Rhaegal's death, [Daenerys Targaryen, as played by Emilia Clarke] madness and death and Cersei's lack of action can be traced to this event and its lack of consequences," they wrote. Many in the comments agreed with the arguments presented in the original post, with a now-deleted user claiming that the scene marked a transition in "Game of Thrones," taking it from a thoughtful political series to a more straightforward, Hollywood-ified drama.
Say what you will about Cersei's big Season 6 power move and what it led "Game of Thrones" to become, but there's no denying that the piano track accompanying it is absolutely perfect.