Blue Bloods Fans Have A Morbid Idea To Save The Series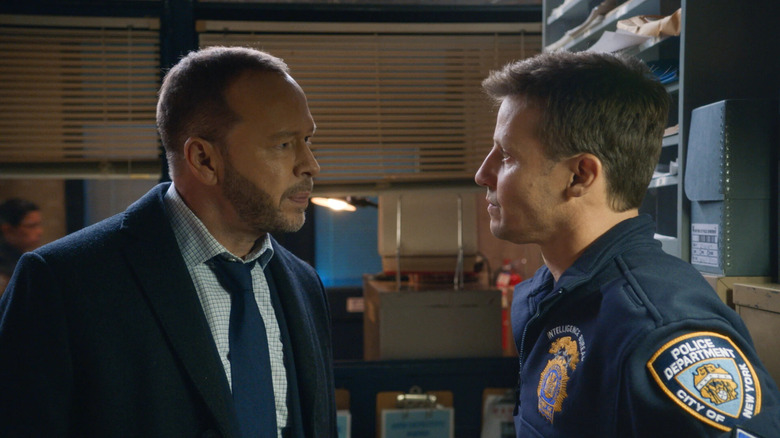 CBS
So the scuttlebutt is that "Blue Bloods" might need to make some cuts if it wants to see a Season 14 — It hasn't been canceled, to the best of anyone's knowledge, but it will likely have to dig deep and shave that budget if it wants to keep its blood, which is blue, pumping. 
Over on the r/BlueBloods forum, devotees of the Reagan family of law enforcement officers are having a hard discussion about finances. The assertion: "The show has to make cuts to get season 14," according to original poster u/xforce4life. The solution, at least in part, offered by u/SimonMendelssohn: "Gramps could pass away."
Speculative? Certainly. Does it make an iota of difference in the way that decisions will be made for the hit CBS drama's upcoming 14th season? It does not. Does it border on career blood sport, hanging out on forums and dropping conjecture regarding which octogenarian actors should lose their paychecks, benefits, and sense of professional purpose? Maybe. Perhaps a nicer way to think about it is as some sort of fantasy football, but for SAG-AFTRA members. The point is, if they had it their way, some viewers would rather prune some of the older branches of the Reagan family tree.
Blue Bloods fans are pulling the plug on Pop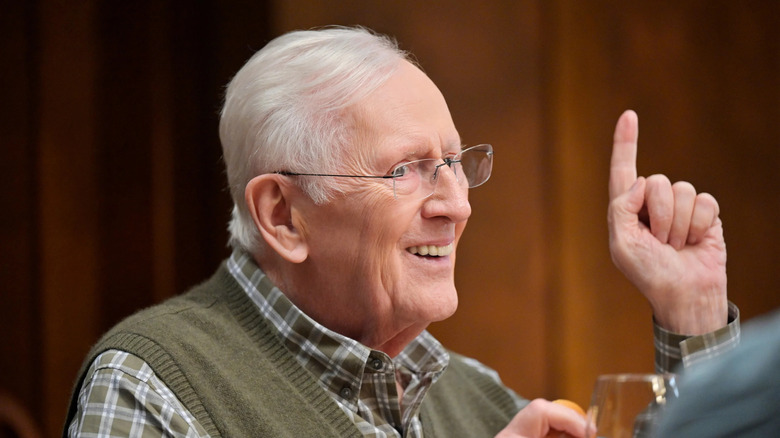 CBS
The list of Reddit contributors who want to see Henry "Pop" Reagan (Len Cariou) shuffling off his mortal coil? It doesn't end with the folks listed above. There's also u/CAShark-7, who boldly stated, "I do think it is time for grandpa to pass away. I will be sorry to see him go, but in the real world his cancer would be affecting him by now."
The character of former New York City police commissioner Henry Reagan has been an intrinsic aspect of the Reagan family dynamic since the first episode of "Blue Bloods." Presenting an old-world, several-generations-removed perspective on modern law enforcement and a consistently conservative point of view, his exit would leave big shoes to fill. Still, time is an unforgiving mistress, and actors don't tend to get less expensive after more than a decade on the same show. Maybe it really is time to drive Pop to the grandpa farm upstate, where there's plenty of room to run and nobody ever points out the more problematic aspects of John Wayne.