Reality TV Stars Who Have Done Jail Time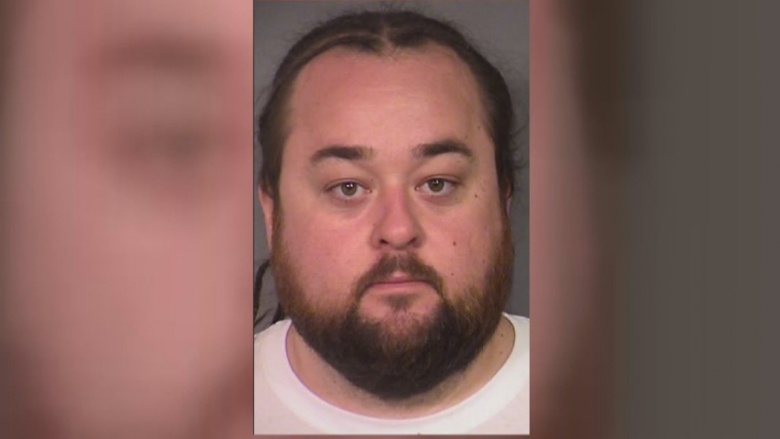 A reality television show about reality television star convicts: why has this not happened yet? We're envisioning a program that combines the best of Cops, Judge Judy, Celebrity Rehab With Dr. Drew, and perhaps Survivor. Seriously, if we can watch these people shamelessly date, dance, give birth, and hustle for the cameras, why not watch them navigate the legal system too? There's no shortage of reality celebs with rap sheets. Check it out.
Pen Star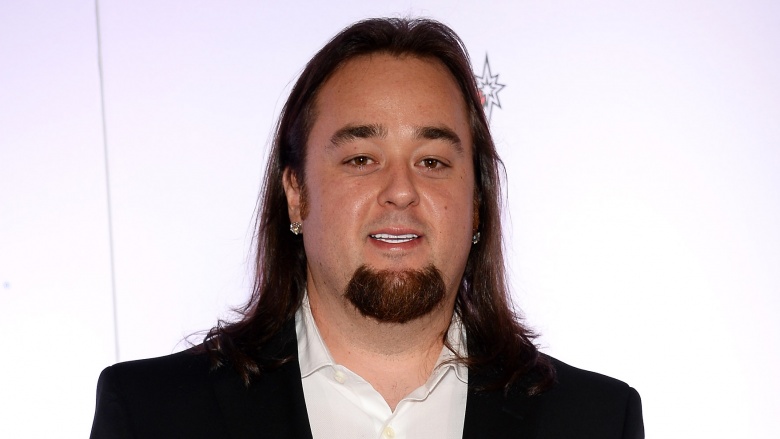 Getty Images
Austin "Chumlee" Russell of Pawn Stars is getting chummy with the legal system. The goofy-go-lucky dealer from the World Famous Gold & Silver Pawn Shop in Las Vegas was arrested in March 2016 after a raid at his home. The cops said they showed up at Chum's casa to investigate a sexual assault accusation but found other problems inside—namely lots of drugs and guns. According to police report excerpts in USA Today, "Many of these items are commonly found with persons who package and sell controlled substances, i.e., plastic baggies and digital scales." Russell, 33, was booked on numerous drug-possession charges and one weapons charge and released on $62,000 bond.
Though the seizures suggest the pawn shop may not be Russell's sole line of work, he told police he just smokes "a lot of weed" and buys in bulk, said USA Today. Russell's attorney, David Chesnoff, told People his client has "great faith in the justice system and is looking forward to a truthful resolution of the entire matter." Russell is expected to appear in court in May 2016. Hollywood Life said he could spend more than 70 years behind bars if convicted. At the time of this writing, the History Channel, which airs the smash reality show, had not commented on the case.
The Big House Wife of New Jersey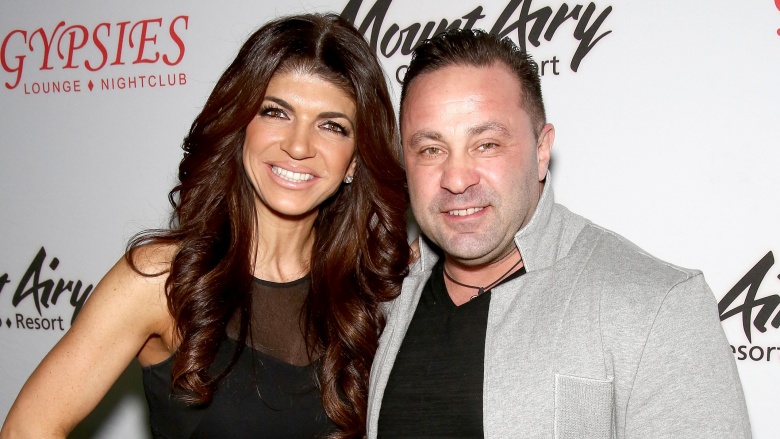 Getty Images
Bravo found itself in uncharted ratings territory when one of The Real Housewives of New Jersey and her hubby were busted on conspiracy and bankruptcy fraud charges in 2014. Teresa and Joe Giudice pleaded guilty to "hiding assets from bankruptcy creditors and submitting false loan applications to get about $5 million in mortgages and construction loans," reported The New York Times. Joe also pleaded guilty to failing to pay more than $200,000 worth of taxes.
The Giudices were given his-and-hers prison sentences of 41 months and 15 months, respectively. Because the couple has four kids, the judge staggered their sentences. Teresa,43, finished her stint in the big house in December 2015. Joe, 43, began his longer residency in March 2016. According to The New York Times, he'll face an immigration hearing and possible deportation to Italy upon his release.
While Joe's prospects look grim, Teresa's future may prove profitable. Her post-slammer memoir, Turning the Tables: From Housewife to Inmate and Back Again, has been a grand slam on the best-seller lists. Bravo's cameras are watching too. The network will reportedly air footage from Joe's last days of freedom on an upcoming season of Housewives, and a source for Radar Online said, "The network hopes the tender family time 'will result in big ratings.'"
America's Next Top Inmate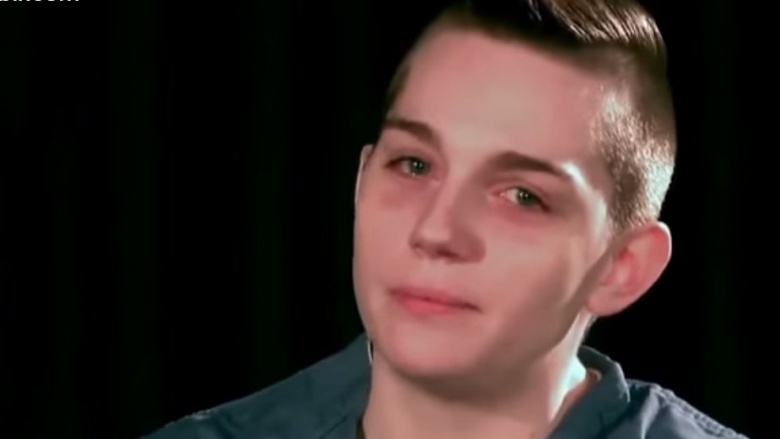 Renee Alway's modeling career went from catwalk to perp walk following gigs on America's Next Top Model and Modelville. The Michigan native became hooked on painkillers, then heroin. She lost her home and custody of her three children. Her most publicized post-show spread was a mugshot after her arrest in Palm Springs, Calif. in 2013, and, trust us, orange is not the new black. According to ABC News, Alway pleaded guilty to felony counts of burglary, vehicle theft, and possession of a firearm, and a misdemeanor count of identify theft. She was sentenced to 12 years behind bars.
Alway briefly resurfaced on the small screen in 2015 via an interview from prison with ABC affiliate KESQ. Sporting a standard-issue jumpsuit and shaved head, the 28-year-old spoke about her post-show destruction. "It was just closed door, after closed door, after closed door," she said. "I felt like a failure because I couldn't get past the reality TV stigma that had been put on me." Though Alway connects her downfall to the shows, she also assumes responsibility for her decisions. "There are plenty of girls who were eliminated and they're doing just fine so, obviously, I made choices that brought me here as well."
The Bachelor: Outlaw Edition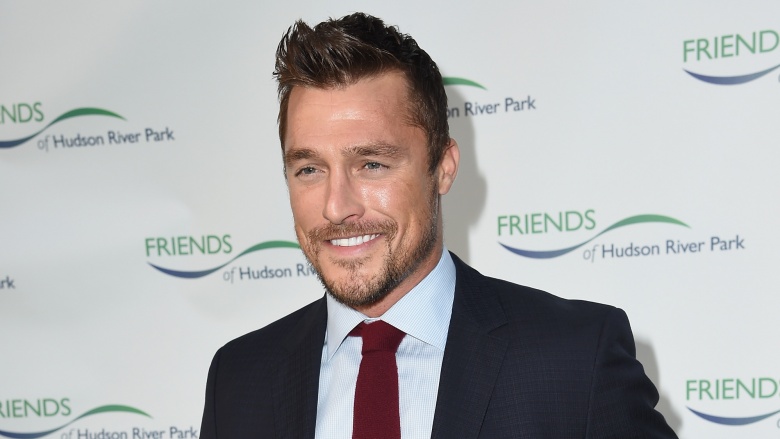 Getty Images
We first met reality TV sensation Chris Soules in 2014 as a contestant on ABC's The Bachelorette. Though his love letters couldn't woo the leading lady, America was smitten with the farmer from Iowa. Soules became the next Bachelor, and then chased that shot of fame with a spot on Dancing With the Stars. Flannel-clad and charismatic, he was easy to fall for, but Soules neglected to share some pertinent information with his adoring public: he had a rap sheet a country mile long.
RadarOnline reported in 2014 that Soules was fined more than $500 and served one year of probation following a drunk driving arrest in Iowa in 2006. Though he hasn't done hard time, Soules' legal baggage includes more than a dozen run-ins with the law beginning in his teenage years and continuing through his 20s. RadarOnline listed speeding tickets, underage possession of alcohol, driving with an open container, running a stop sign, leaving the scene of an accident, and unlawful use of a license among Soules' cornucopia of crimes, but the loverboy's most ironic infraction occurred in 2002, when he was found guilty of fighting on Valentine's Day.
In case you're wondering, Prince Farming was single last time we checked. "After dating 30 women and being engaged, I'm sort of taking a step back and trying to process things and get back into normal life," he told US Weekly in 2015.
Teen Prison Mom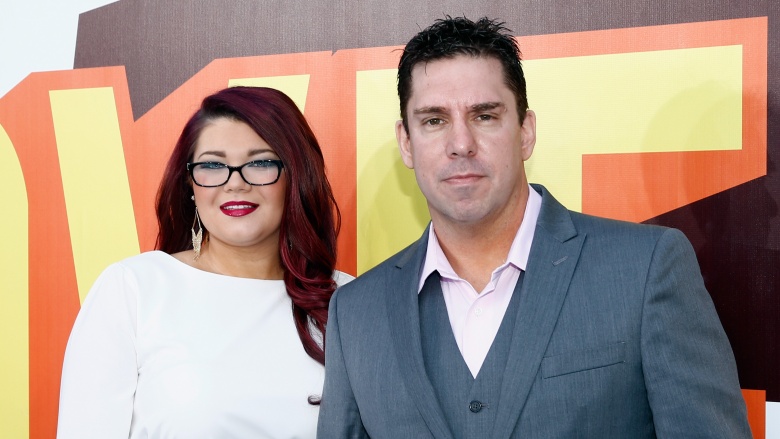 Getty Images
Audiences met Amber Portwood via MTV's 16 and Pregnant and Teen Mom. On an episode of the latter, viewers erupted as they watched the hot-headed young lady physically attack her baby daddy, Gary Shirley, in the presence of their daughter, Leah. Portwood was charged in 2010 with domestic violence and lost custody of her child. Things got even worse in 2011 when Portwood was arrested for drug possession and reportedly chose jail time over court-ordered rehab. She served 17 months in an Indiana correctional facility.
But this dismal plot took a promising turn in 2015 when Hollywood LIfe reported that Portwood had transformed into a healthy, happy, involved mom. "I have changed and worked my butt off to be sober & happy," she tweeted in January 2015. At age 24, she even published a memoir about her downfall and redemption titled Never Too Late.
We remain cautiously optimistic about Portwood's future, considering she is currently engaged to a man who allegedly owes thousands of dollars in child support to multiple women after rearing an indeterminate number of kids. According to The Hollywood Gossip, Matt Baier may be angling to exchange vows, and bank accounts, with Portwood before facing five mothers in an Indiana court in May 2016. In a post-show interview after an episode of MTV's Teen Mom OG, Portwood admits her groom-to-be used to be "a womanizing user" and "addict," but she says he's a different person today and they're "in a great place."