Gilmore Girls Fans Are Torn Over What To Think About April
More than a few unusual things happen on "Gilmore Girls." To cite a few examples, Jess Mariano (Milo Ventimiglia) has a violent encounter with a swan, and Rory Gilmore (Alexis Bledel) secures an obscenely large pizza to give to her mother, Lorelai (Lauren Graham). However, some viewers were frustrated by an equally unexpected but wildly unfunny plotline involving a panicked Luke Danes (Scott Patterson) realizing his and Anna Nardini's (Sherilyn Fenn) failed romance produced a child by the name of April Nardini (Vanessa Marano). Following her prize-winning science fair project that proves the Stars Hollow resident is her father, Luke wants to establish a connection. While they form a sweet bond, Luke becomes uncommunicative and inadvertently neglects his then-fiancée, Lorelai, causing their romance to implode.
Several fans headed over to a "Gilmore Girls" subreddit thread and shared they felt torn over April. A Reddit user, MasterAinley, acknowledged that they are somewhat irritated by the character but noted she should not evoke contempt. Another fan, geaux_gurt, shared they were unhappy that both Rory and April were written as scholarly. Conversely, Primary-Feature7878, noted they appreciated that April is an intellectual. Reddit user leaveme-aliengirl234 also revealed they felt resentful toward the show's creator, Amy Sherman-Palladino, and accused her of bringing April in to cause friction in Luke's relationship. 
"Like she literally just thought it was a good idea to randomly make a kid appear with an ex girlfriend and that be the reason Lorelei [sic] couldn't get married. So immature," asserted the Reddit user.
Vanessa Marano is aware of how some fans feel about April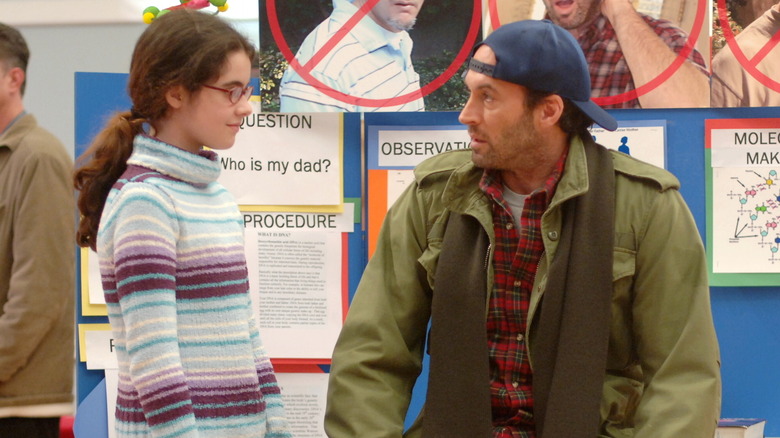 The WB
Vanessa Marano acknowledged April was not the most beloved character during an appearance at the 2016 "Gilmore Girls" Fan Fest. She noted that she has been approached by fans who have let her know they found her voice grating. "That character was literally so hated," said the "Switched at Birth" actress. She also suggested she believed unhappy fans were overreacting as Luke and Lorelai eventually became husband and wife.
During the panel, Marano admitted that she was an avid viewer of "Gilmore Girls" when she auditioned for the role. She shared that she was aware April would hurt Luke's love life, which caused her to feel conflicted. "I was like tormented because I don't want them to break up but at the same time I want to be on 'Gilmore Girls.' I had a struggle and ultimately that part of me won, the part that loved 'Gilmore Girls' and loved employment," quipped Marano.
During a November 2016 interview with TVLine, Marano shared that she enjoyed having the chance to redeem her character while filming the show's revival, "Gilmore Girls: A Year in the Life." She also revealed she was pleased that April was presented as a frazzled MIT graduate on the brink of a breakdown.