Stranger Things' Vecna Actor Stalked Grace Van Dien On A Plane To Get Into Character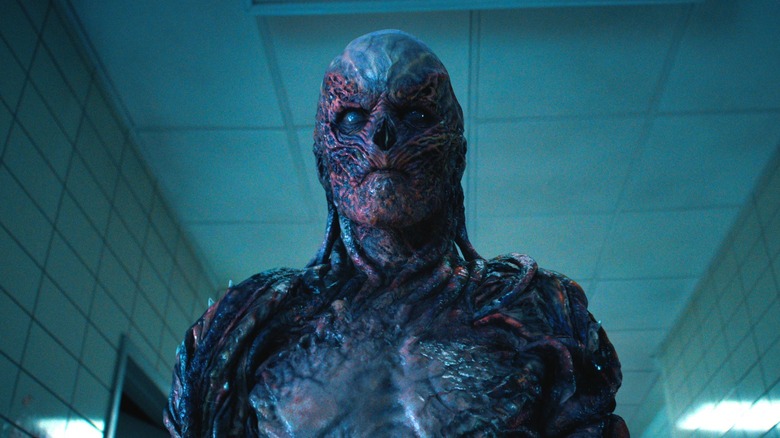 Across its four seasons, Vecna (Jamie Campbell Bower) was the one main villain in "Stranger Things" to move in and out of a human-slash-monster form. His human ferocity gave the antagonist a more sinister edge than the Demogorgon or Mind Flayer from previous installments. For the actor bringing Vecna to life, one of his co-stars saw his intensity and commitment in action behind the scenes.
On her self-titled YouTube channel, Grace Van Dien, who played the doomed Chrissy Cunnigham, says that Bower was so into living as his character that he inadvertently stalked her on a plane. He didn't say hello or engage with her in conversation at all — he simply sat behind her and stared.
Regardless of the actor's potent form of method acting, this is an instance where creepiness can override artistic expression. But Bower's chilly presence was only to the service of his craft, as Van Dien later pointed out. Here is everything she had to say about her experiences working with Bower.
Van Dien says that the actor was 'extremely nice' when not in character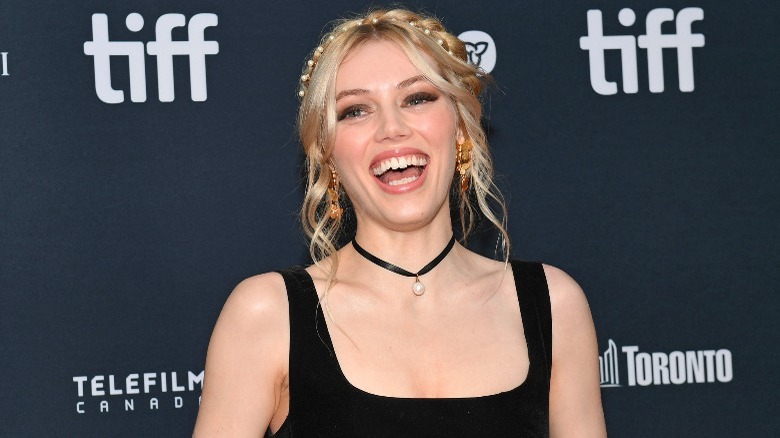 Sonia Recchia/Getty Images
Whether the big bad of "Stranger Things" is Vecna or the Mind Flayer by the end of the series, the former's nightmarish hold over Season 4 provided some of the sci-fi drama's darkest moments yet. In her video titled "My Experience on Stranger Things," Grace Van Dien shared how her character was the first in the season to be killed by Vecna, and she remembers the eerie vibe Jamie Campbell Bower gave off when he sat behind her on a flight to Georgia.
Van Dien added, "He took that opportunity to feel stalkerish to kind of get into the feel of his character, which I feel so embarrassed by because when I go to airports I usually look horrible. Maybe that's the real reason why he didn't approach me! Maybe he's being kind and saying he's getting into character!"
She shared how the actor was very cordial and welcoming of her when they formally met one another on set a few days later. Van Dien highlighted how Bower could be frightening in character, but very lovely in reality when he wasn't living as Vecna. In closing, she described this experience by exclaiming "'Oh yay, I get to work with Jamie today, I look forward to this!' And then I got on set, and I was like, 'Oh. Oh no. This is not Jamie anymore.'"