Roy Kent Finally Reveals Why He Hates Trent Crimm In Ted Lasso Season 3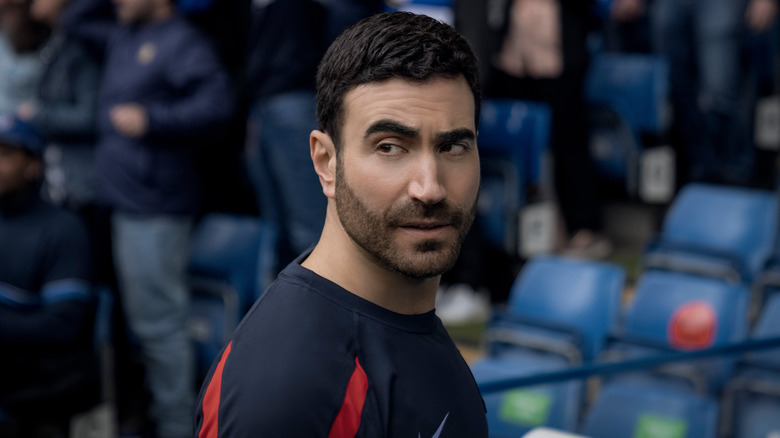 Apple TV+
This article contains spoilers for Ted Lasso Season 3, Episode 2
While he's no longer with The Independent, "Ted Lasso" Season 3 has seen Trent Crimm (James Lance) continue with his writing pursuits. The journalist is working on a book about AFC Richmond, which has unsettled some people in the team's dressing room. After all, players and coaches don't want to risk airing their dirty laundry in front of a journalist with self-serving ambitions.
Of course, no one is harsher toward Crimm than the perpetually grouchy Roy Kent (Brett Goldstein), the Richmond coach whose beef with the journalist dates back to his playing days. In Season 3, Episode 2, Kent reveals that one of Crimm's articles shattered his confidence when he was still a 17-year-old rookie. In the article, Crimm wrote, "Roy Kent is an overhyped so-called prodigy whose unbridled rage and mediocre talent rendered his Premier League debut a profound disappointment." Ouch.
It's clear that Crimm's words had an impact on Kent, but some grudges aren't meant to last forever. After the Richmond coach confronts the author about his harsh article from yesteryear, they hash out their issues and realize that they have some things in common.
Roy Kent and Trent Crimm put their differences aside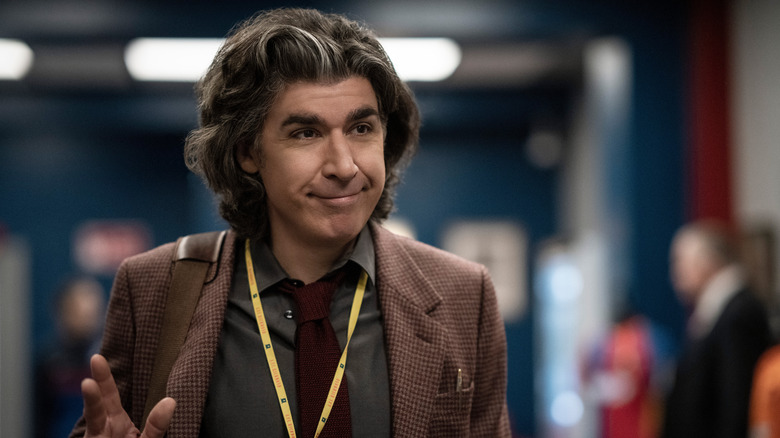 Apple TV+
Trent Crimm criticized Roy Kent early on in his career, but the feeling was mutual. After having their heart-to-heart moment, the latter informs Crimm that he thought he was "s***" at his job back in the day, too. This comes after the sports journalist admitted that he was just trying to be edgy to make a name for himself.
It remains to be seen if Crimm and Kent will continue to get along as the season progresses. Their confrontation suggests that they have developed a quiet respect for each other, but Crimm's been slowly gathering information about the Richmond team and staff — and some of it is very personal and sensitive. For example, Kent probably won't want the public to know about the career regrets that he confesses to in front of Crimm later on in Season 3, Episode 2, should the journalist include the revelations in his book.
One thing is for sure, though: Trent Crimm is going to have a big part to play in Season 3, and he's worth keeping an eye on.