Shazam Director David F. Sandberg Calls Out The Internet's Toxic Discourse (& He's Happy To Step Away)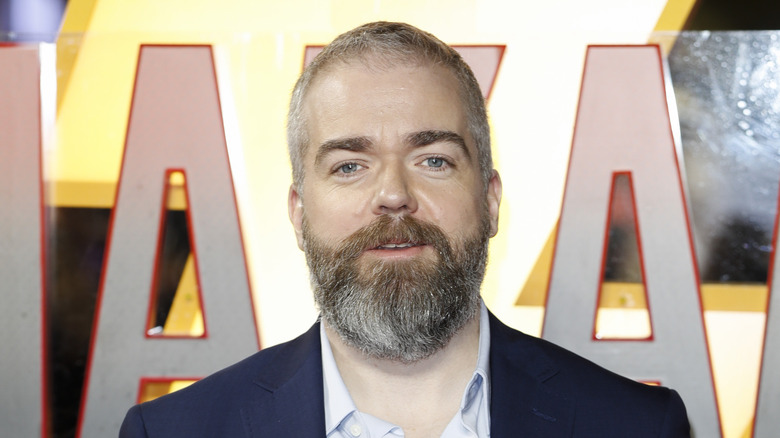 John Phillips/Getty Images
It's no secret that fandoms can be passionate, and in some cases, that passion can pave the way for toxicity — specifically in online spaces. Some creators do their best to ignore the negativity, while others are ready and willing to confront it head-on. The latest to do so is "Shazam! Fury of the Gods" director David F. Sandberg, who took to Twitter on March 20, 2023, to set the record straight about one of his previous tweets. The one in question pertains to his relief in being able to step away from the stress-inducing online discourse surrounding superhero movies.
"So that tweet gets turned into this Reddit post and before you know it you risk it becoming accepted truth online and you'll never hear the end of it. Exhausting," he wrote, calling out a Reddit post that misrepresented his aforementioned tweet that claimed he blamed DC fans for the supposed failure of "Fury of the Gods." In a follow-up post, he actually admits that he has it pretty easy when it comes to online negativity, pointing out the terrible comments that "Batgirl" actress Leslie Grace received when news broke that the film had been canceled.
Even though the Reddit post has since been deleted, Sandberg's points still stand: toxicity is a huge issue, and misinterpretation — be it intentional or unintentional — can have serious consequences. Thankfully, he's not the only one attempting to call out those in the DC fandom seeking to spread negativity.
DC Studios' own James Gunn has addressed internet toxicity directly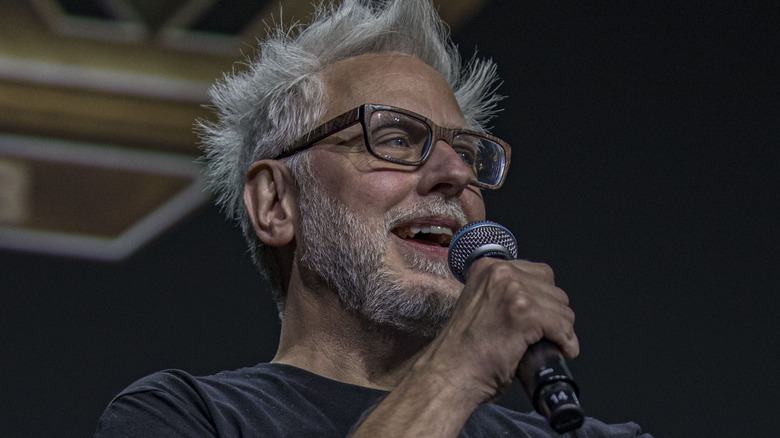 Daniel Knighton/Getty Images
Before David F. Sandberg took his stand against toxic online attitudes, DC Studios figurehead James Gunn did the same in December 2022. Shortly after taking up his post as one of the division's leaders — alongside Peter Safran — he hopped on Twitter to spread awareness of internet negativity. "One of the things Peter & I were aware of when we took the job as heads of DC Studios was a certain minority of people online that could be, well, uproarious & unkind, to say the least," Gunn tweeted, going on to reassure everyone that he and Safran only have the best in mind for the DC brand.
Gunn continued, "No one loves to be harassed or called names – but, to be frank, we've been through significantly worse. Disrespectful outcry will never, ever affect our actions." He adds that they were certainly aware that there would be a "period of turbulence" following their hiring, but they're prepared to weather the storm and cultivate the best version of the DC universe they possibly can. As one could imagine, Gunn received a range of responses to this chain of tweets, and in the months following it, folks online have continued to fill his social media feed with comments and questions of all kinds.
Thankfully, there's still tons of positivity out there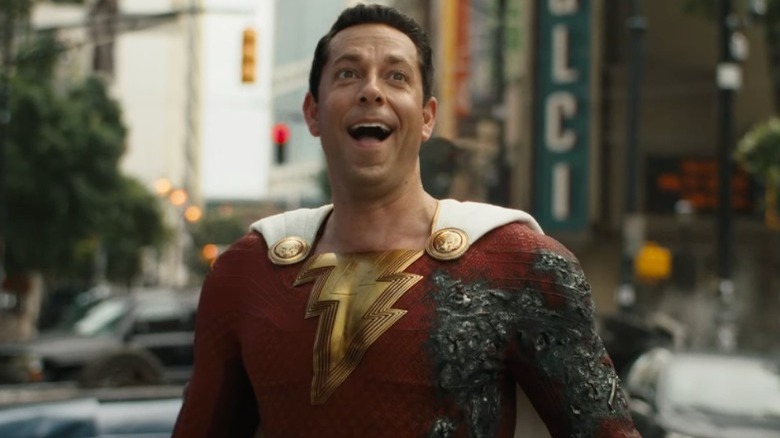 Warner Bros. Discovery/DC
As the likes of David F. Sandberg and James Gunn have attempted to point out the negative side of the DC fandom in hopes of lessening its online influence, it's important to remember that there's still plenty of positivity out there, too. Take the response to "Shazam! Fury of the Gods," for example. Sure, it has left quite a few folks shaking their heads in disappointment, but there are tons of fans out there who were more than happy to express their love and appreciation for the long-awaited sequel.
At the time of this writing, "Fury of the Gods" holds an 87% audience score on Rotten Tomatoes, which is backed up by some pretty glowing reviews. From its comedy to its action to its heart, a lot of moviegoers seem to be very happy with the film. It turns out that famed comic writer Gail Simone is among them, as evidenced by her lengthy Twitter thread praising Sandberg and his team's efforts. Even Jerry Ordway, who has worked extensively on Shazam-centric comics, gave the movie his seal of approval.
At the end of the day, toxicity is a fixture on the internet that shows no sign of disappearing. Fandoms, including that of the DC Universe, will be plagued by it for years to come, as sad as that may be. All anyone can do is bring positivity and kindness to such spaces, showing respect to those who work so hard on the movies, TV shows, and comics that this fanbase and others are built on.