The Unusual Keepsake Adam Goldberg Got From The Set Of Saving Private Ryan - Exclusive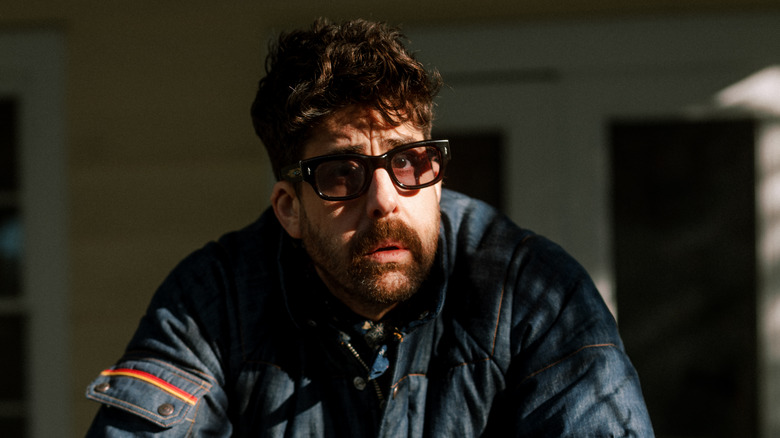 Daniel Silbert
Adam Goldberg has an impressive 30-year career under his belt, one that spans from his breakout role in the cult coming-of-age film "Dazed and Confused" to his latest starring role on "The Equalizer" reboot, which airs Sunday nights on CBS.
In between, one of Goldberg's most memorable roles is as Private Stanley "Fish" Mellish in Steven Spielberg's award-winning World War II film "Saving Private Ryan," which many believe is the greatest war movie of all time. As Private Mellish, he plays a wisecracking, Jewish trooper in the U.S. Army squad led by Tom Hanks' Captain John Miller, who is tasked with rescuing Private James Ryan (Matt Damon).
Despite the serious nature of the film, which won five Academy Awards, the set was rife with cool keepsakes the actors surely would have been thrilled to add to their collection. Goldberg, at least, was gifted with a couple items that the actor still remembers fondly, one of which may be a surprising memento to some fans. The actor opened up about his unusual souvenir during an exclusive interview with Looper.
Goldberg wore Private Mellish underwear long after shooting the film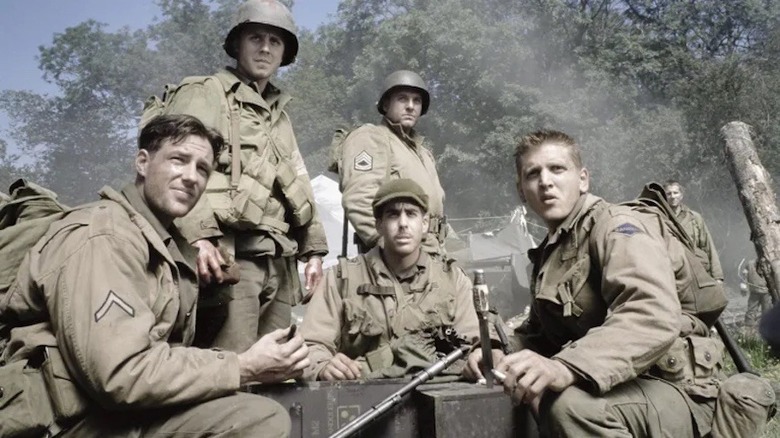 Paramount Pictures/DreamWorks Pictures
Goldberg admits to being "extremely nostalgic" when it comes to projects he has worked on, confessing that he wore his Mike Newhouse belt from "Dazed and Confused" in real life for quite some time. One piece of memorabilia that really stands out in his mind is the underwear he wore on the set of "Saving Private Ryan," which he was able to keep.
"For the longest time, I wore Private Mellish underwear because we all were given underwear," Goldberg said. "I don't know why they gave us underwear, but it was just Calvins. It's the same underwear that I wear, those black Calvins. But it said 'Mellish' in all the underwear, I guess because we got wet a lot, so we'd have to change all the time."
He also scored a helmet with everyone's autograph on it. Sadly, though, the actor has lost track of the items over the years. 
"I put them in storage. This was in the late '90s, and I move around a lot," Goldberg said, "but I think I know what storage facility it's in." 
Adam Goldberg currently stars on "The Equalizer," which airs new episodes on Sundays at 8 p.m. ET/PT on CBS.