Why Chief Powell From Stranger Things Looks So Familiar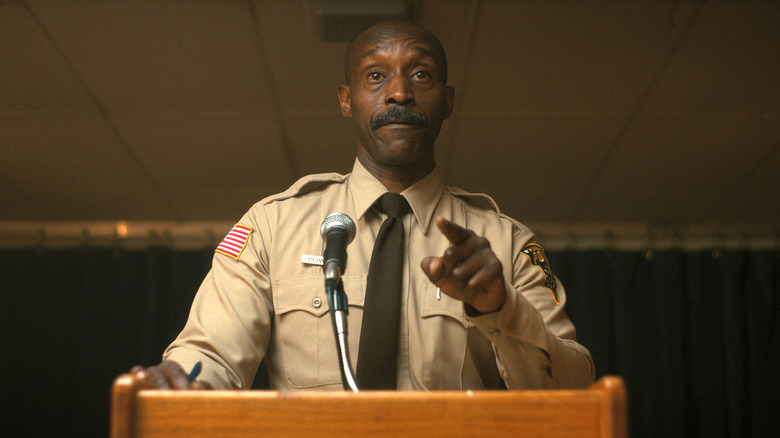 Netflix
When "Stranger Things" originally premiered, there weren't many recognizable faces featured in it. However, over the course of its first four seasons, the series has grown to become a worldwide smash hit for Netflix. Many members of the "Stranger Things" cast have, consequently, become legitimate stars as a result of their roles in the supernatural sci-fi series.
From David Harbour's Chief Hopper to Millie Bobby Brown's Eleven and Sadie Sink's Max, "Stranger Things" has introduced viewers to more than its fair share of memorable characters over the years. Indeed, while not every member of the "Stranger Things" cast has gone on to become a major movie or TV star, even many of the show's smallest supporting characters have ended up being played by recognizable actors. That's especially true for Chief Calvin Powell. The character is portrayed by actor Rob Morgan, who has slowly but surely become one of Hollywood's busiest and most reliable character actors in recent years.
A longtime member of the Hawkins Police Department, Morgan's Powell was named the fictional town's new police chief following the apparent death of Harbour's Jim Hopper in the "Stranger Things" Season 3 finale. Powell has, notably, never had the biggest role to play in "Stranger Things,"  but the odds are nonetheless high that viewers likely recognize Rob Morgan from one of the many other noteworthy films or TV shows he's starred in.
Rob Morgan crossed over into multiple Marvel shows as Turk Barrett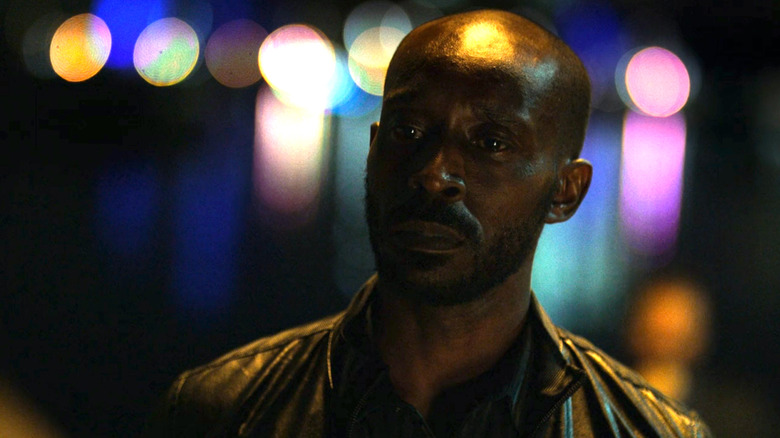 Netflix
"Stranger Things" isn't the only major Netflix show that Rob Morgan has appeared in. As a matter of fact, back in 2015, the actor made his debut as Turk Barrett in the Season 1 premiere of Netflix and Marvel's "Daredevil." A small-time thug with ties to many of Hell's Kitchen's biggest and most powerful criminal enterprises, Turk was originally introduced in "Daredevil" as a low-level enemy for Charlie Cox's Matt Murdock to repeatedly steamroll on his quest to clean up the streets of New York.
Morgan, for his part, appeared multiple times as Turk in Seasons 1 and 2 of "Daredevil." However, those weren't the only times that Marvel fans got to see Morgan show up as Turk. The actor went on to reprise the role in not only "Jessica Jones," but also "The Defenders," "Luke Cage," "Iron Fist," and "The Punisher." Morgan, in other words, got the rare opportunity to appear in all of Netflix's now-canceled live-action Marvel shows.
Unfortunately, he hasn't gotten the chance to reprise his role as Turk since Season 2 of "The Punisher." Given the number of times he got to appear as the character, though, it seems safe to say that Morgan's Turk ended up becoming one of the most memorable faces of Marvel's now-defunct Netflix era.
He gave a deeply felt performance as Hap Jackson in Mudbound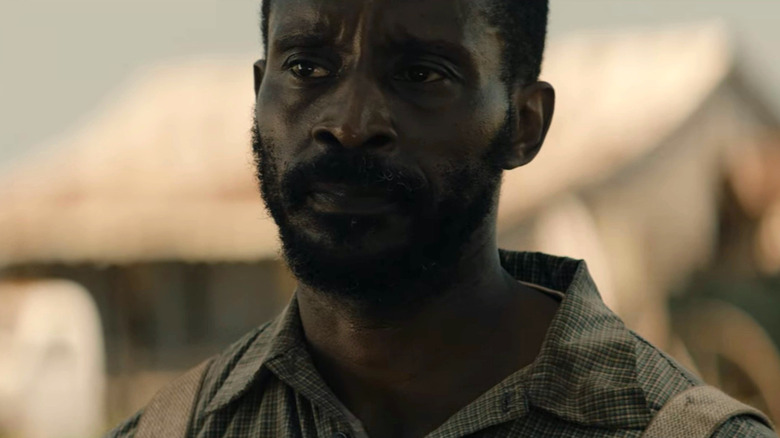 Netflix
He may not have been nominated for an Oscar like his co-star, Mary J. Blige, was, but that doesn't mean Rob Morgan didn't give a truly memorable performance in "Mudbound." Based on Hillary Jordan's 2008 novel of the same name, the Dee Rees-directed Netflix drama focuses on the members of two families in the Mississippi Delta during the 1940s as they struggle to come to terms with their own regrets and PTSD, as well as the deeply embedded racism of the era.
For his part, Morgan stars in "Mudbound" as Hap Jackson, the patriarch of his family. Hap, like many of the characters in "Mudbound," is forced to overcome and grapple with several heartbreaking setbacks and obstacles over the course of the film's 134-minute runtime. By the time everything is said and done, though, he's emerged as the steady, unwavering heart of both his family and the film itself.
Morgan believably brings Hap's strength and vulnerability to life. In doing so, he turns in a performance that is vastly different from his purposefully slimy turn as Turk Barrett in Netflix's live-action Marvel shows.
Morgan stole a few scenes in The Last Black Man in San Francisco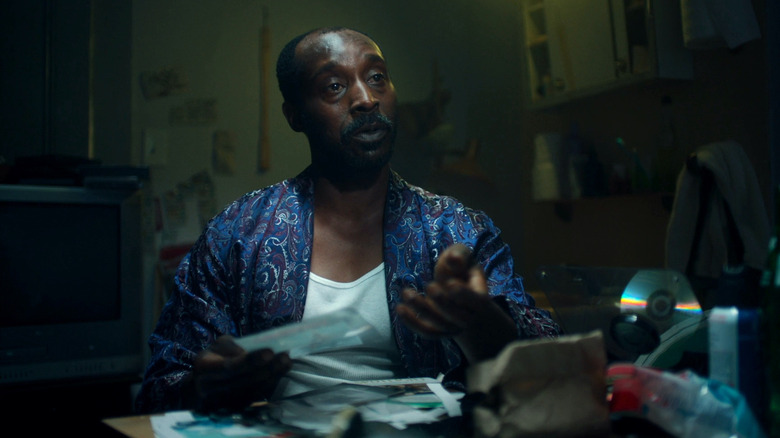 A24
Aside from being a generally well-regarded, visually beautiful drama, "The Last Black Man in San Francisco" is probably most well-remembered now for being the film that truly launched Jonathan Majors' career. Majors garnered widespread attention and acclaim for his performance as Montgomery Allen in the 2019 indie darling, with Kevin Feige even naming the film as one of the key reasons why Marvel Studios chose to cast the actor as Kang the Conqueror.
However, Majors isn't the only actor who gives a noteworthy performance in "The Last Black Man in San Francisco." In addition to Jimmie Fails' moving lead performance, Rob Morgan also gives a nuanced, scene-stealing turn in the Joe Talbot-directed drama as James Sr., the estranged father of Fails' melancholic San Francisco native. From the moment he appears on-screen in the film, it's clear that James Sr.'s relationship with his son is not only complicated but deeply strained.
Morgan, however, deftly brings his character's moments of tender understanding to life with the same level of authenticity and emotion as he does his instances of gruff, hurtful judgment. "The Last Black Man in San Francisco" is, in other words, yet another title in which Morgan manages to make a lasting impression in a fairly limited role.
He tried to save the world as Dr. Teddy Oglethorpe in Don't Look Up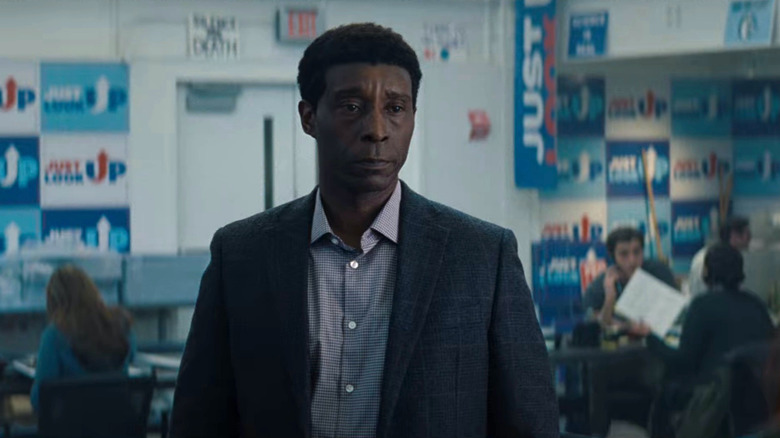 Netflix
"Don't Look Up" boasts a massive ensemble cast that includes, among others, Leonardo DiCaprio, Jennifer Lawrence, Cate Blanchett, Meryl Streep, Jonah Hill, Mark Rylance, Ariana Grande, Kid Cudi, and Melanie Lynskey. Even recognizable movie stars like Timothée Chalamet and Chris Evans appear in the film in surprisingly small roles. Despite how truly stacked the film's cast is, though, Rob Morgan still manages to stand out from the crowd with his turn as Dr. Teddy Oglethorpe, the head of NASA's Planetary Defense Coordination Office.
Morgan's Teddy is, along with DiCaprio's Dr. Randall Mindy and Lawrence's Kate Dibiasky, one of the few characters in "Don't Look Up" who treats the film's central, planet-destroying comet with an appropriate level of seriousness. That means Morgan spends many of his scenes in "Don't Look Up" bouncing off of both DiCaprio and Lawrence. While he isn't quite as well-known as those two stars, either, Morgan more than holds his own opposite the Oscar winners. That said, what's even more impressive is just how well Morgan's performance strikes the same balance of humor and severity that the film itself tries to achieve.
Morgan portrayed a caring father in Winning Time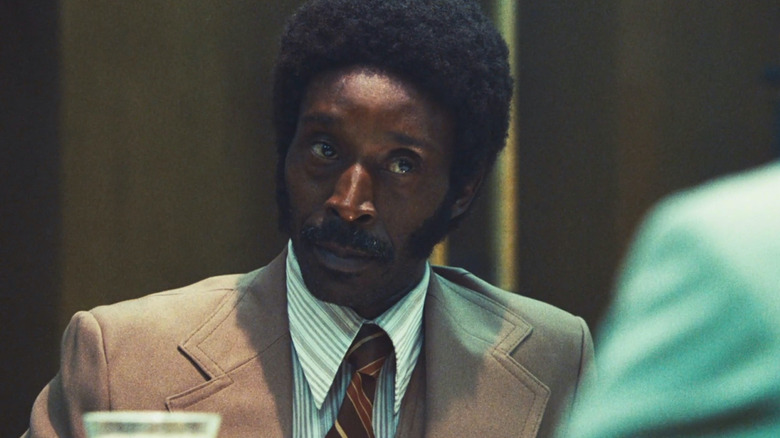 HBO
"Winning Time: The Rise of the Lakers Dynasty," which chronicles the history of the Los Angeles Lakers, is very much an ensemble TV series. Indeed, while its first season centers largely around Quincy Isaiah's Magic Johnson, "Winning Time" makes space for most of its central cast members to shine in roles both big and small, including John C. Reilly, Jason Clarke, Adrien Brody, Gaby Hoffmann, Jason Segel, and several others.
Despite being surrounded by a wide array of recognizable and well-known Hollywood stars, Rob Morgan still manages to stand out from the crowd in "Winning Time," too. The actor appears in a recurring role in the series as Earvin Johnson Sr., the concerned, caring father of Isaiah's Magic Johnson. As Earvin Sr., Morgan brings his usual calming presence to "Winning Time" — imbuing the flashy, drama-fueled series with shades of familial warmth and sage wisdom that it might otherwise lack.
Ultimately, Morgan's turn in "Winning Time" isn't all that different from the other performances included on this list. All throughout his career, his charisma and character actor-esque screen presence have consistently helped him make lasting impressions even amidst seas of more recognizable faces.