Sam Neill Reveals Scary Cancer Journey That Began During The Jurassic Park Dominion Press Tour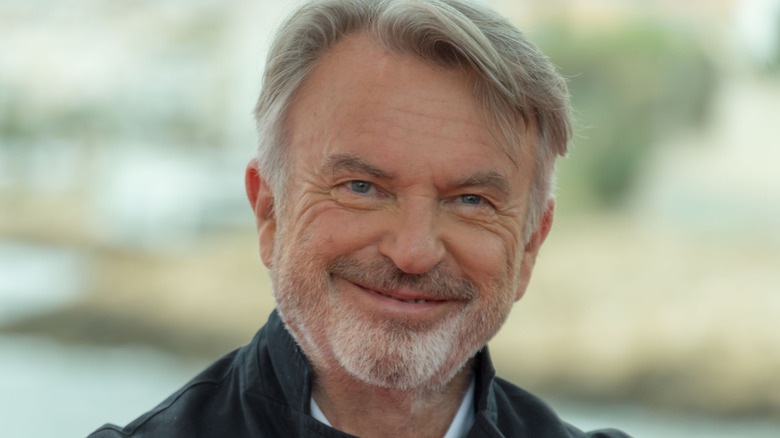 Luis Javier Villalba/Shutterstock
"Jurassic Park" franchise star Sam Neill has made a startling revelation in his new memoir about a life-threatening diagnosis after he noticed some changes to his health during the press tour last year for "Jurassic World: Dominion."
Neill, 75, revealed in an interview with The Guardian about his book "Did I Ever Tell You This?" that he's being treated for Stage III blood cancer after he was diagnosed with angioimmunoblastic T-cell lymphoma in the spring of 2022. Neill told The Guardian that he discovered swollen glands while promoting the latest "Jurassic World" movie in March, and following his diagnosis, he tried chemotherapy. When the regimen didn't effectively take hold of the disease, he said he began using a new chemo drug and is now cancer free. And while Neill said he will have to use the drug every month for the rest of his life, he's found optimism in the fact that he's still alive.
"I can't pretend that the last year hasn't had its dark moments," Neill told The Guardian. "But those dark moments throw the light into sharp relief, you know, and have made me grateful for every day and immensely grateful for all my friends. Just pleased to be alive."
Sam Neill details the diagnosis in the memoir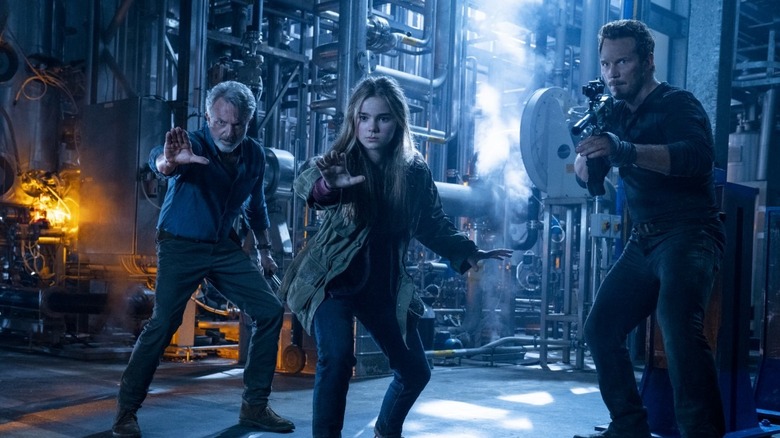 Universal Pictures
Sam Neill, who has amassed nearly 150 film and television credits since his career began in 1971, doesn't take long in "Did I Ever Tell You This?" to reveal his cancer diagnosis. The first chapter features a short but powerful passage in which the actor writes, "The thing is, I'm crook. Possibly dying. I may have to speed this up."
Neill told The Guardian that writing about his life helped him cope with his diagnosis and treatment. "I never had any intention to write a book. But as I went on and kept writing, I [realized] it was actually sort of giving me a reason to live and I would go to bed thinking, 'I'll write about that tomorrow ... that will entertain me,'" the actor said. "And so it was a lifesaver really, because I couldn't have gone through that with nothing to do, you know."
In addition to his role as Dr. Alan Grant in the "Jurassic Park" franchise, Neill played a pivotal role opposite Meryl Streep in the fact-based mystery drama "A Cry in the Dark." Streep is one of Neill's fellow actors who wrote a cover endorsement on "Did I Ever Tell You This," alongside "Jurassic Park" co-star Laura Dern. More recently, Neill appeared in a pair of cameos as a theatrical version of Anthony Hopkins' character, Odin, in "Thor: Ragnarok" and "Thor: Love and Thunder."
"Did I Ever Tell You This?" will be released in book stores Tuesday, June 21.