Bel-Air Gets A Season 3 Green Light From Peacock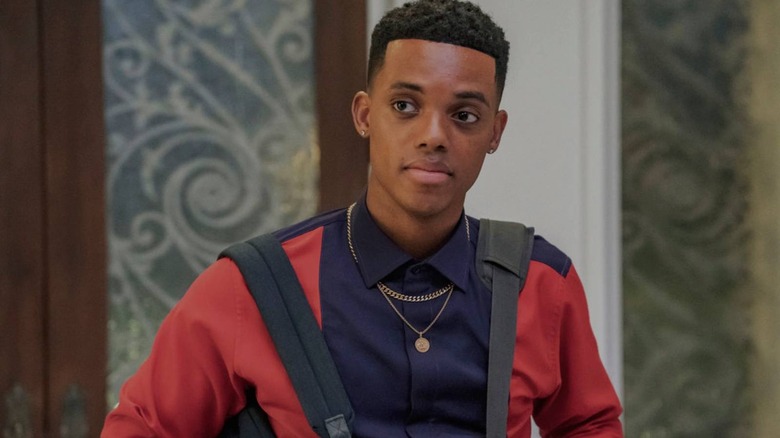 Ron Batzdorff/Peacock
Many TV reboots try to maintain the same spirit as the original series. While "Bel-Air" takes certain cues from "The Fresh Prince of Bel-Air," it's notably different in being predominantly a drama series, while the original was more of a sitcom. Fortunately, it sounds like the reimagining has been a hit with fans, as Peacock has announced it's renewing the show for a third season.
To commemorate the pick-up, Peacock released a video on YouTube featuring many of the cast members, all of whom look rather ecstatic. It concludes with Jabari Banks, who plays Will Smith on the series, holding up three fingers, signaling that the show will go on for at least one more batch of episodes. Peacock must have a lot of faith in the series, seeing how it's currently airing new episodes of Season 2 every Thursday, which will conclude on April 27. If you've been wanting to get in on a cornerstone of Peacock's programming, now's the perfect time to do so.
It's staying within a trend of Peacock renewing popular series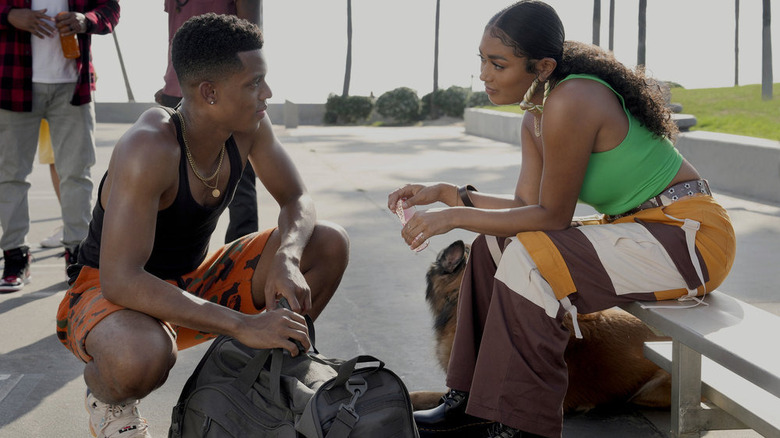 Greg Gayne/Peacock
The dramatic reimagining of "The Fresh Prince of Bel-Air" was inspired by a viral short released on social media in 2019 from Morgan Cooper, who serves as an executive producer on "Bel-Air." Peacock initially picked up the series with a two-season order, meaning the show easily could've ended after its most recent season. Even though Peacock doesn't release traditional viewership metrics, it did reveal how it was the most-watched original program from the first episode. It's seemingly continued that trajectory into its second season to warrant a pick-up. 
Peacock seems to be bucking trends from other streaming platforms that are canceling popular series after a season or two. In addition to renewing "Bel-Air," the service also wants more episodes of hit shows like "Poker Face" and "We Are Lady Parts."
The series has managed to showcase its talented cast while bringing back original cast members of "The Fresh Prince of Bel-Air" to take on new characters. Hopefully, Season 3 will maintain the quality featured throughout the first two seasons.