Catfish Production Suspended In Light Of Sexual Misconduct Claims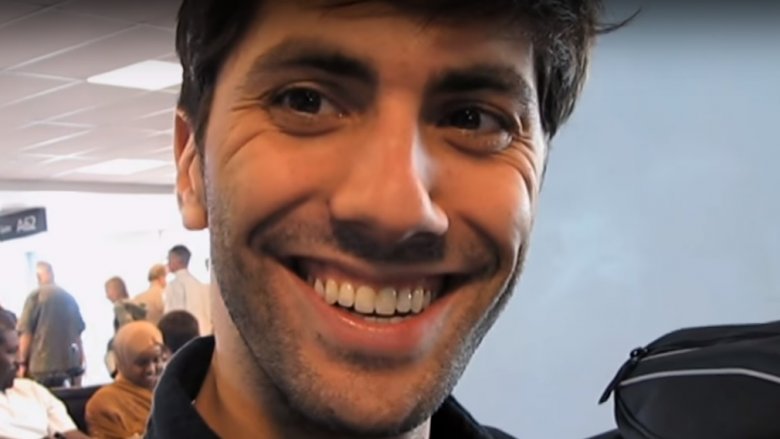 Universal Pictures
MTV's Catfish is unfortunately on the hook.
Production on MTV's reality series Catfish: The TV Show has been halted in the middle of its eighth season, in light of sexual misconduct accusations against host Yaniv "Nev" Schulman, according to The Hollywood Reporter.
Reportedly, the series is being postponed while MTV conducts an internal investigation into the claims. 
"We take these allegations very seriously," a spokesperson for MTV said when the news broke. "We're working with Critical Content, our third-party production company, to conduct a thorough investigation, and we've put a pause on shooting until the investigation is completed."
Schulman has denied the claims, referring in a statement to a video, currently unavailable to the public, which apparently lays out the accusations against him. 
"The behavior described in this video did not happen and I'm fortunate that there are a number of former colleagues who were present during this time period who are willing to speak up with the truth," Schulman said. "I have always been transparent about my life and would always take responsibility for my actions — but these claims are false."
In 2014, Schulman admitted to punching a woman while he was attending Sarah Lawrence College. The incident, which took place in 2006, ultimately resulted in the reality show host being arrested and expelled from the college, though he was never held criminally liable for his actions. 
Writing in his book In Real Life: Love, Lies & Identity in the Digital Age, Schulman characterized the incident as self-defense on his part. According to the woman, Schulman "held me in a head lock and repeatedly punched me while I tried to get free." 
As to why she did not pursue legal action against Schulman at the time, she said she "felt intimidated because his lawyer had been waiting for me in the parking lot after my legal meeting", believing "that Nev's family had the means to drag me through a lengthy court case".
Catfish: The TV Show has been on the air since 2012, adapting the premise of the 2010 documentary of the same name. Since its creation, the term "catfishing" has become a popular colloquialism, referring to the act of deceiving people regarding one's true identity, typically for romantic purposes.