The Hunger Games: Catching Fire Stands The Test Of Time Among Fans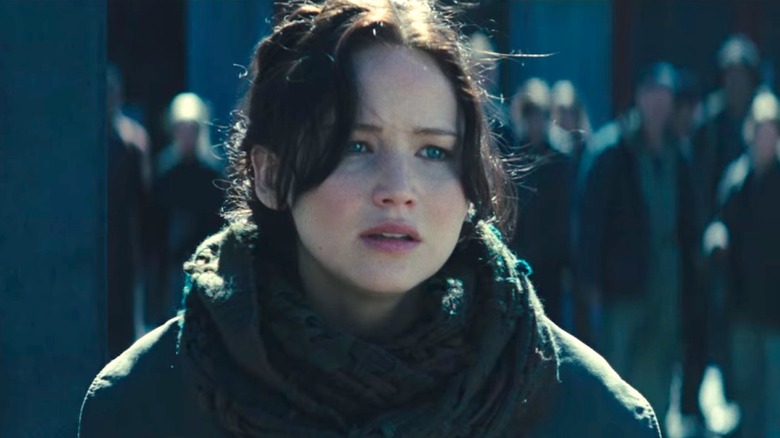 Lionsgate
"The Hunger Games" was one of the biggest movie franchises of the 2010s. Based on the bestselling young adult dystopian books by Suzanne Collins, the films were not only a box office hit but received positive reviews as well. And while all of the installments were largely well received, one does stand above the others — the second chapter, "The Hunger Games: Catching Fire" holds a 90% Tomatometer score on reviews aggregator Rotten Tomatoes, a good amount higher than the others that range from 69% to 84%.
Those Tomatometer scores tell us what the critics think, but what do the fans think? Well, as it turns out, they're in complete agreement as well. Not only does "Catching Fire" have the highest audience score on both IMDb and Rotten Tomatoes, but it's also the film that fans rave about the most on various social media, such as Twitter and Reddit threads — which is, arguably, where fans are the most honest about their opinions.
While talking about "Catching Fire," one fan on Reddit, u/ReliefDifficult9860, wrote, "It's a thrilling, smooth, tightly paced experience from start to finish." Read on to see what else fans have to say about the staying power of "Catching Fire."
Fans on Reddit and Twitter rank Catching Fire at the top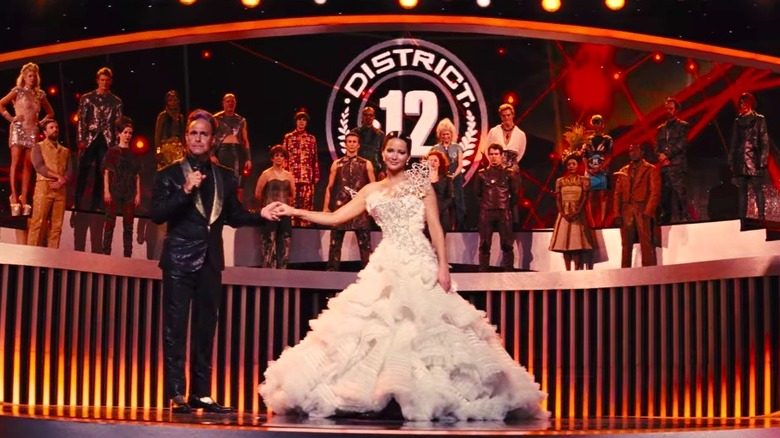 Lionsgate
Another fan took to Reddit to list their personal rankings of each of the four films of "The Hunger Games" franchise: "Catching Fire" was listed as number one, followed by the first film, then "Mockingjay – Part 2" and, finally, "Mockingjay – Part 1." While there are some disagreements in the comments, a significant number of them are either on board with the original poster's ranking or at least agree that "Catching Fire" stands above the rest.
In another Reddit thread, u/SickandCreepyChild explained that they prefer "Catching Fire" because of its themes of unity and friendship, calling out the plot points of Haymitch protecting Katniss and Peeta as well as Effie discovering the reality of the games. They added, "It's so heartwarming and inspiring."
Meanwhile, fans on Twitter have also expressed their love for the second film. One fan, @bashbossanova, enthusiastically wrote, "What is The Hunger Games' best movie and why is it 'Catching Fire????????'" Another fan, @bikinip0rn, even called the film a masterpiece and longed for more movies like it. Fans on Twitter also clarified that they find the film and the book, "Catching Fire," to be the best of the bunch. For example, @Freddiesroomate wrote, "'Catching Fire' is the best Hunger Games movie and book by a country mile" and @ansaah_akua declared that "Catching Fire," both book and film, is an easy favorite.
Finally, @lMAGINEHERRON spoke for everyone, adding, "'Catching Fire' will always be the best of the 'Hunger Games' series."