Lord Drakkon Gets His Own Rangers In Power Rangers Unlimited: The Coinless - Exclusive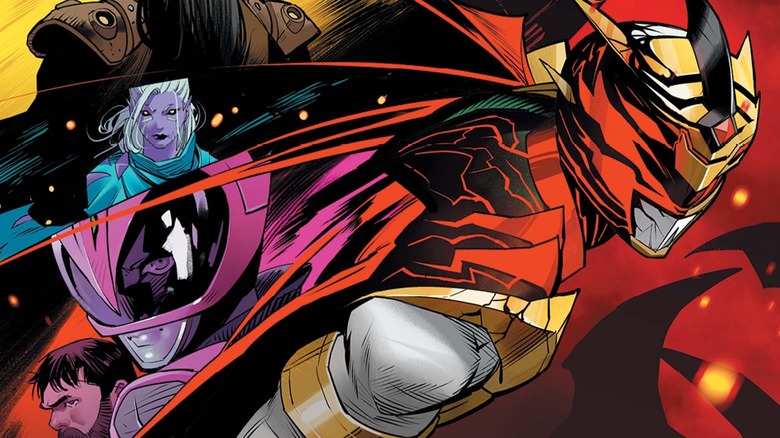 BOOM! Studios
"Power Rangers" is celebrating its 30th anniversary in style, as BOOM! Studios is taking readers to the World of the Coinless to follow Lord Drakkon as he introduces a new team of Rangers of his own. Looper can exclusively reveal "Power Rangers Unlimited: The Coinless" #1, a new 40-page one-shot comic that will show the villainous Drakkon, the popular alternate version of White Ranger Tommy Oliver, being forced to go on the offensive. Drakkon will need to defeat the dark threat to save his world from destruction.
The new one-shot will see a great mix of talented creators tackle the storyline. Adam Cesare, who penned "Power Rangers: Unlimited" and has played a vital part in the "Mighty Morphin Power Rangers" franchise, is teaming up with Mighty Morphin artist Moises Hidalgo, colorist Arthur Hesli ("Project Superpowers"), and letterer Ed Dukeshire ("Mighty Morphin Power Rangers"/"Teenage Mutant Ninja Turtles") for the exciting project. Cesare tells Looper he's excited to return to the world of the rangers with the dark twist.
"I got to work in the world of the Power Rangers once before, a short story way back during Shattered Grid, and I've wanted back in ever since," Cesare said. "And to get to help tell this story? Drakkon assembling a new team of rangers? And the Coinless world is super messed up so the storytellings coloring with shades of George Romero and Mad Max? And Moisés Freakin Hidalgo? Come on. This is incredible, said Cesare."
Power Rangers Unlimited: The Coinless is set to be an action-packed affair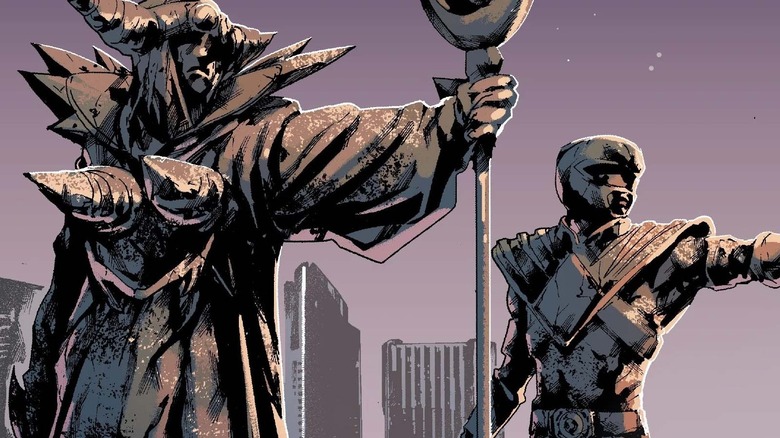 BOOM! STUDIOS
The official synopsis for "Power Ranger Unlimited: The Coinless" #1 by BOOM! Studios teases the sinister plans from Mistress Vile — the alternate identity of Rita Repulsa who overthrew Lord Zedd in her quest for power — with the story also teasing her own special plans to bring the Rangers' foe to their world. However, Drakkon isn't about to stand back and let his World of the Coinless — the dark timeline he rules where the surviving alternate Power Rangers are coinless — be toppled in the ensuing battle. Instead, he will follow Zordon's usual playbook and bring his own group of Drakkon Rangers together.
Moises Hildalgo, whose work with BOOM! as an artist includes a long run on the main "Mighty Morphin Power Rangers," expressed enthusiasm for returning to the "Power Rangers" in the one-shot.
"Coming back to work with Power Rangers and Boom! Studios is such a special thing for me. As another Chilean (Pedro Pascal) says 'This is the way.' Adam's scripts are really fantastic, and it's a joy to draw each page. We are all doing our best work for all fans of the Power Rangers universe," said Hidalgo.
The story will be a horror-infused affair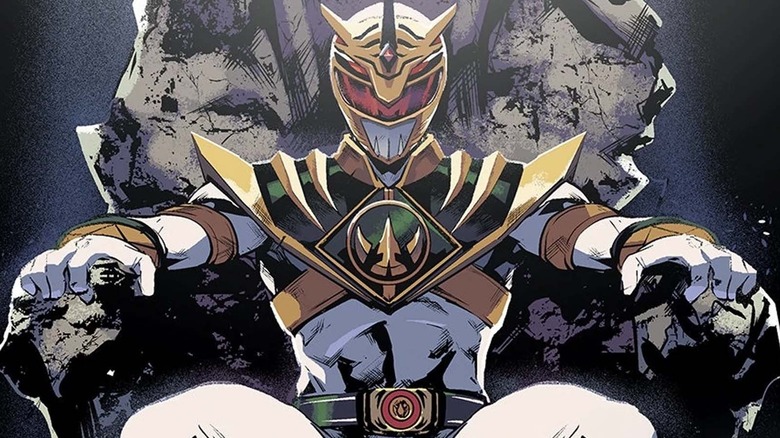 BOOM! Studios
Lord Drakkon assembling his own group of Drakkon Rangers is a particularly interesting development, as he's already got a powerful army at his disposal in the world he rules. Is it possible that Drakkon can convince his universe's surviving depowered former Power Rangers to assemble again to take on a bigger threat? While that might seem unlikely, anything seems possible with the World of the Coinless facing potential annihilation. "Power Rangers Unlimited: The Coinless" editor Allyson Gronowitz said she's thrilled to see the darker "Power Rangers" story come to life.
"Bringing back Adam to write this horror-infused Power Rangers one-shot was a no-brainer. Seeing his vision come to life with the incredible art from Moisés is a treat for every Power Rangers fan, and is a story I'm incredibly proud of," said Gronowitz.
"Power Rangers Unlimited: The Coinless" #1 will feature three covers, including a main cover from renowned "Power Rangers" artist Dan Mora, a variant cover from Goni Montes, and a Pink Ranger-starring variant art from Stephanie Hans.
"Power Rangers Unlimited: The Coinless" #1 by Adam Cesare, Moisés Hidalgo, Arthur Hesli, and Ed Dukeshire arrives in comic book stores and online retailers on June 28.