Zachary Levi Landed Shazam Thanks To His Breakthroughs In Therapy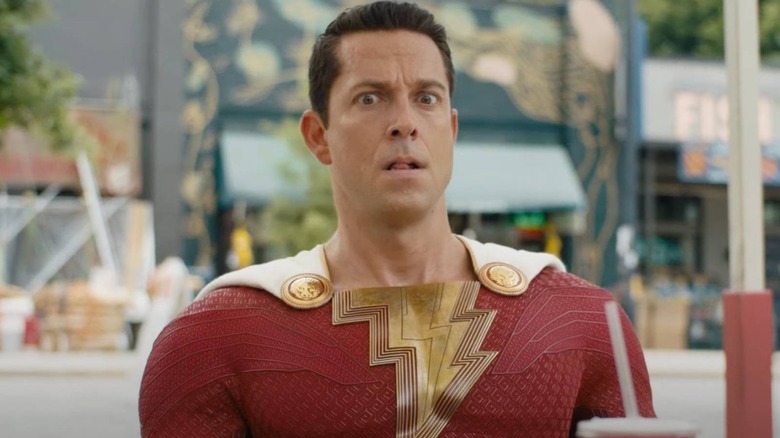 Warner Bros. Pictures
Landing a role in a major Hollywood blockbuster can be a life-changing event for an actor. But to miss out on such an opportunity for anyone else who auditioned for that role can bring major issues. That was the case with Zachary Levi. These days, he's best known for playing the superhero Shazam in the DC Cinematic Universe, but years ago, his career wasn't as big when he tried out for another big part — that of Star-Lord in "Guardians of the Galaxy."
That part went to Chris Pratt instead, and Levi soon spiraled into a dark place. While he had a part in the Marvel Cinematic Universe as Fandral, Star-Lord is a much meatier role. As related in a 2019 article in Men's Health, Levi's mental health suffered even more when he returned as Fandral in "Thor: Ragnarok," only to find that most of his scenes were eliminated. His only part in the movie was to appear briefly before getting impaled by Hela (Cate Blanchett). It was also around this time that his marriage ended, and his mother passed away.
As the actor put it, "I'd gone through all kinds of s*** in my life, things that I was aware of, things that I was not aware of. I felt very beat up by Hollywood. I was at a place in my life where I didn't really understand why I wanted to live anymore." Fortunately, Levi got help through therapy, and he would later credit this as the breakthrough he needed to get the role of a lifetime.
Zachary Levi was in a better place when the Shazam audition came around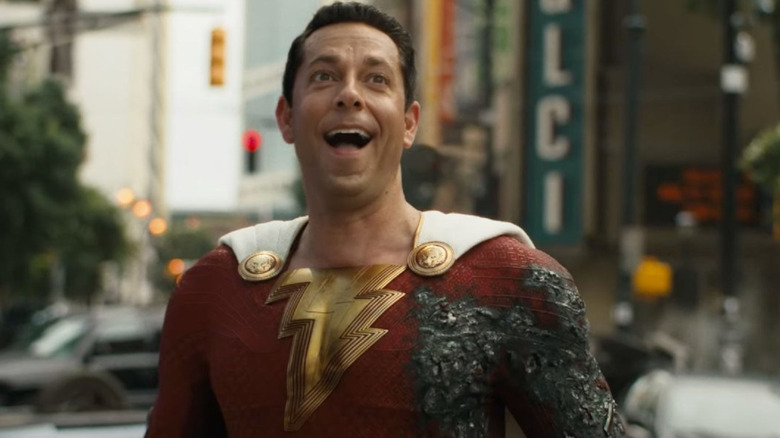 Warner Bros. Pictures
Landing the role of Shazam has been a lucrative career move for Zachary Levi. The original 2019 film was a big hit, and the sequel, which comes out on March 17, has been earning similar praise from critics, including Looper's own Alistair Ryder. And it's all possible because Levi got the help he needed. 
While promoting "Shazam! Fury of the Gods" on "The Tonight Show Starring Jimmy Fallon," Levi explained how the audition came to fruition at a time in his life when he was coming around mentally. He stated, "I was in kind of a dark place in my life at that point. And then fast-forward about a month and a half later, and I'm in this super intensive, life-saving therapy, and I learned how to love myself, really, for the first time in my life, and I have this whole breakthrough." In the middle of this therapy, Levi gets a call from his agents asking him to go out for this other supporting role. But after auditioning, those in charge of casting told him that they believed he could be Shazam. And it all happened so quickly, from Levi going out to Los Angeles to becoming Shazam.
To Men's Health, Levi would admit that therapy saved his life, and hopefully, his story helps others get help when they need it.
If you or someone you know needs help with mental health, please contact the Crisis Text Line by texting HOME to 741741, call the National Alliance on Mental Illness helpline at 1-800-950-NAMI (6264), or visit the National Institute of Mental Health website.