How The Duffer Brothers Originally Pitched Stranger Things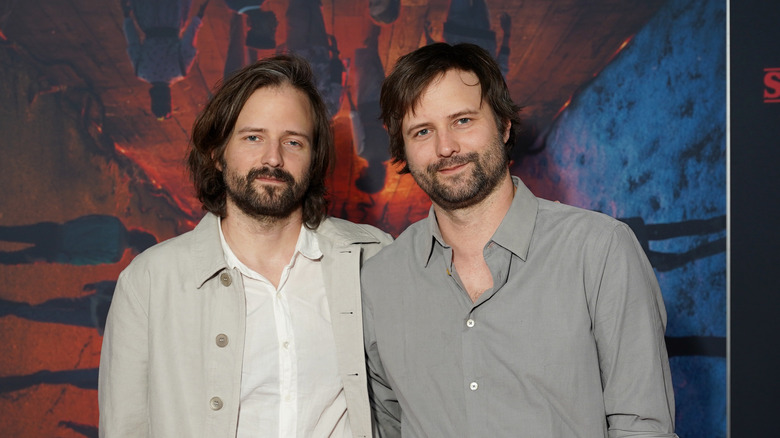 Presley Ann/Getty Images
When it comes to streaming originals, few titles — if any — are bigger than "Stranger Things." The mystery horror series from creators Matt and Ross Duffer swiftly became Netflix's hottest commodity, and understandably so. Between its stellar cast, strong story, and a healthy helping of 1980s nostalgia, it had all the makings of a subscriber-pleaser right out of the gate. Although, way back when, the Duffers didn't have it easy while pitching the series. A lot of hard work and fine-tuning went into making the program a viewable reality, let alone a worldwide phenomenon.
"We wrote one script for it, the pilot, which is very close to the first episode as it exists now. And then we made a 20-page pitch book," Matt recalled in an interview with The New York Times, noting that the pitch book contained imagery from old films and Stephen King book covers. Countless production houses passed on it, with some even wishing it was just a series about Jim Hopper (David Harbour) going around solving supernatural mysteries. Then Netflix's executives came calling, and they understood what the Duffers wanted the program to be right away.
With that, "Stranger Things" was off and running, eventually becoming the most buzz-worthy TV series around — a status that not even those behind it could've anticipated it reaching.
According to the Duffer Brothers, Stranger Things' success can't be manufactured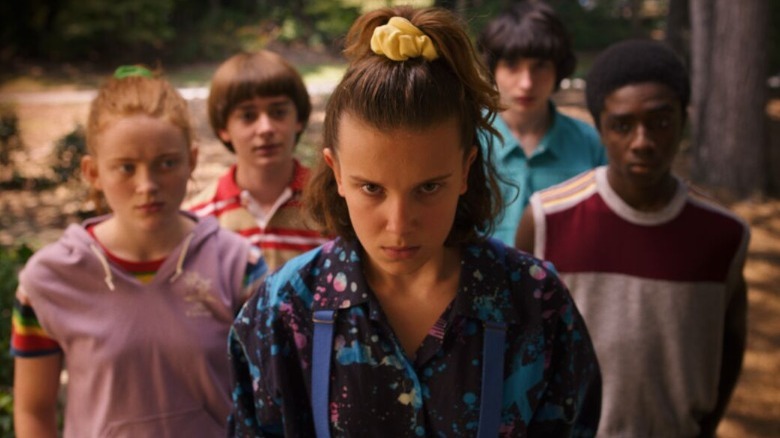 Netflix
To say that "Stranger Things" exploded in popularity from the moment its first season arrived on Netflix would be an understatement. It became the talk of the small screen world, led to mountains of merchandise being produced, and left fans clamoring for more episodes. That kind of reaction just doesn't happen to every new show, especially in the era of streaming. According to the Duffer Brothers, while it might be easy to write off the success of "Stranger Things" as inevitable in hindsight, truthfully, there's no way to have predicted the level of success it ultimately achieved.
Speaking to Collider, Matt Duffer said, "There's nothing mathematical. You can't figure it out. Studios have been trying to figure it out forever. Same with creatives. Oh yeah, this is the formula that works. The minute you try to use that exact same formula, it's going to fail." Viewers cling to the shows they love organically, not because studios have cracked some secret code to make their programs popular. "Stranger Things" just so happened to be one of those titles fortunate enough to catch on with Netflix subscribers naturally.
Of course, despite how popular "Stranger Things" has become, it will indeed come to an end very soon. Season 5 is on the way, bringing the Duffer Brothers' globally-adored hit to a close. Suffice to say, the title has come a long way from its humble beginnings being shopped around from place to place, meeting little interest from those with the power to bring it to the small screen.