Whatever Happened To The Ninja Assassin Cast?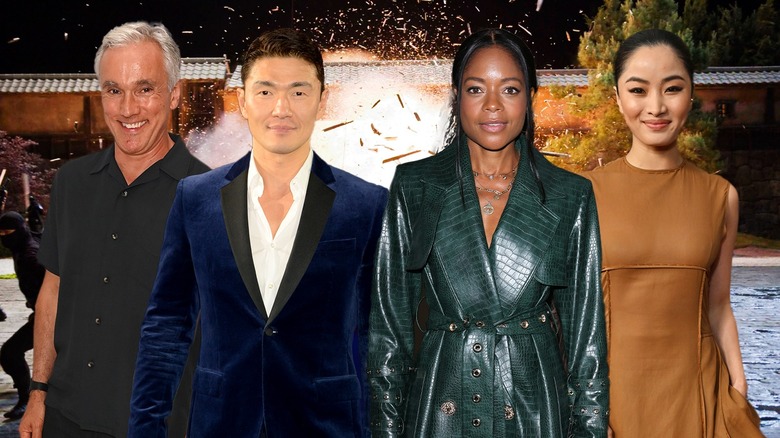 Static Media/Getty
Any diehard fans of "The Matrix" know that Lilly and Lana Wachowski found inspiration for their sci-fi epic in the martial arts movies they grew up watching. What you might not remember is that in 2009, the Wachowskis had the chance to produce a movie of their own in their beloved genre. "Ninja Assassin" is heavy on action, CGI blood, and ninja lore. It wasn't the most well-received martial arts movie of all time, and those poor reviews might have prevented the movie from getting a sequel, even though the ending of "Ninja Assassin" leaves so much to be explored. 
Reviews aside, "Ninja Assassin" is an action-packed experience that's sure to satisfy anyone who just wants to kick back and watch groups of trained fighters move through fight after fight. The movie's visual effects aren't exactly mind-blowing, but they help support the strong choreography in making every epic battle a joy to watch. 
It's been over a decade since "Ninja Assassin" tore its way through theaters, and its stars have taken some pretty interesting directions in their careers. Some are still tackling feature films and have become major players in some big Hollywood franchises. Others have expanded their voice acting repertoire, and a surprising amount went on to have lengthy, successful careers as pop music stars. Here's what the main cast has been up to since credits rolled on "Ninja Assassin." 
Rain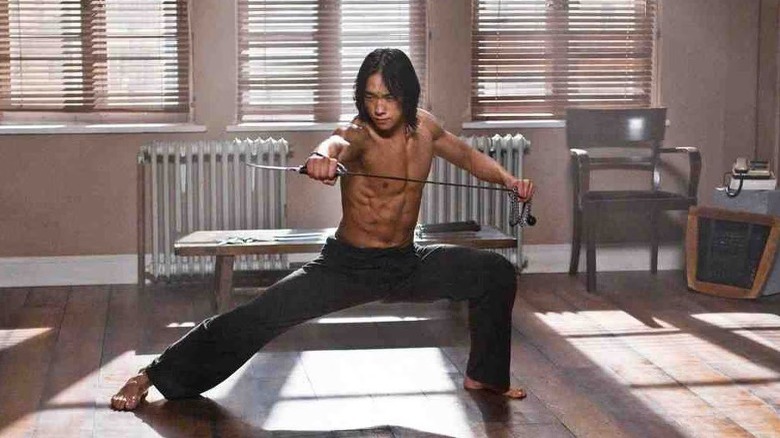 Warner Bros. Pictures
Jung Jihoon, better known as South Korean pop star Rain, was 27 years old when he starred in "Ninja Assassin." He released his first album "N001" in 2002, and it didn't take long for his career to kick into high gear. In addition to releasing more music, Rain landed his first acting roles in 2003 and 2004 on the Korean TV shows "Sangdoo, Let's Go to School!" and "Full House."
In "Ninja Assassin," Rain played the protagonist Raizo. His previous experience as a dancer and performer helped when it came to learning the movie's elaborate fight choreography, but Rain still needed a massive amount of training to prepare for the role. He told The Philippine Star, "I trained for six hours a day for six months. Five hours on martial arts and one hour on total body fitness." All that work paid off, and Rain's numerous fights are without a doubt the best scenes in the movie.
Two years after working on "Ninja Assassin," Rain had to take a break from his career to carry out his mandatory military service, but after 2013 he immediately got back into the swing of things. Over the past decade, Rain has continued releasing music while still maintaining a busy acting schedule. He's a genuine TV star with major roles in shows like "Diamond Lover," "Welcome 2 Life," and "Ghost Doctor." Rain's kept himself busy, and there's no sign he'll be stopping anytime soon.
Rick Yune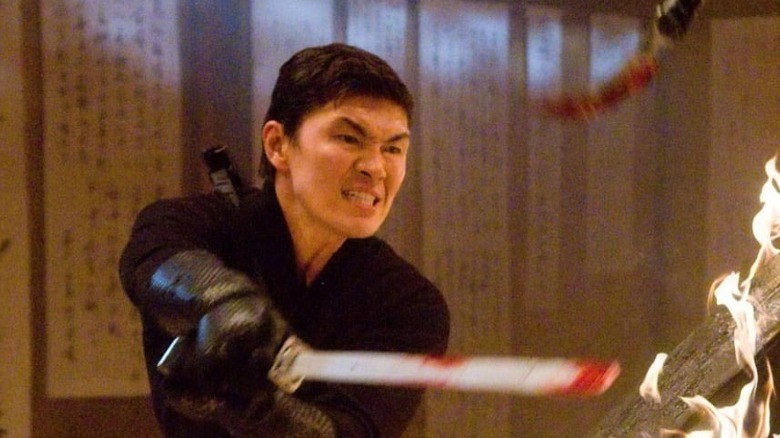 Warner Bros. Pictures
Rick Yune's Takeshi isn't the main villain in "Ninja Assassin," but he's Raizo's biggest rival. At Lord Ozunu's orders, Takeshi murders Kiriko, and after Raizo laves the clan to seek his revenge, Takeshi eagerly hunts him down. Takeshi and Raizo finally coming face to face is one of the movie's most climactic moments.
By the time he joined the cast of "Ninja Assassin," Yune had already scored some high-profile roles. In 2001 he played Johnny Tran as he helped kick off the "Fast and Furious" franchise, and just one year later he joined the world of international espionage as Zao in the James Bond movie "Die Another Day." Yune already had a reputation for starring in action movies and playing characters with shady histories, and that's something he continued long after "Ninja Assassin" debuted.
In movies like "The Man with the Iron Fists," "Alita: Battle Angel," and "Jiu Jitsu," Yune got to continue putting his stunt skills and martial arts knowledge to work. He's also kept himself busy in the TV world. He had a lengthy tenure on "Marco Polo" while it was airing, and he recently starred in a six-episode arc on the Fox show "Prison Break."
Naomie Harris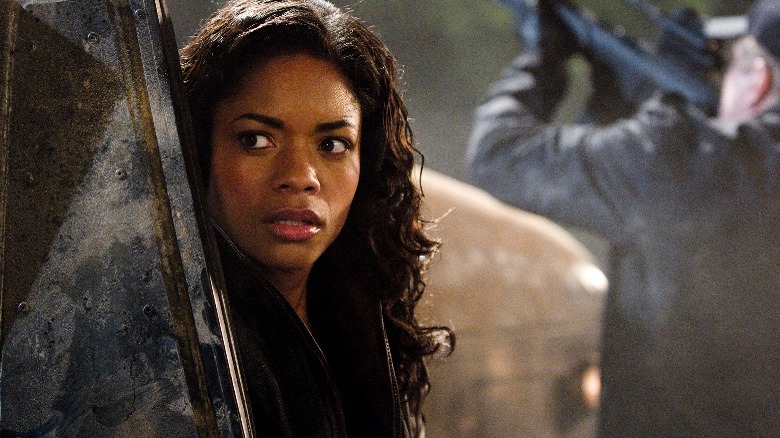 Warner Bros. Pictures
Like Rick Yune, Naomie Harris had a well established acting career before she starred in "Ninja Assassin." Some fans would recognize Harris from her memorable role as Selena in "28 Days Later," while others might have known her as Tia Dalma, aka Calypso, from the "Pirates of the Caribbean" franchise. Either way, Harris was already a familiar face when she played Mika, the Europol agent who uncovers the Ozunu clan conspiracy and helps Raizu bring the entire enterprise down. 
Despite the success of her previous roles, when Harris joined the cast of "Ninja Assassin," her career was just warming up. Since then she's had an extensive film career encompassing period piece biopics like "Sex, Drugs, and Rock and Roll" and speculative sci-fi movies like "Swan Song." For years Harris starred as Moneypenny in the Daniel Craig-era James Bond films, and in 2021 she joined Sony's Marvel universe playing Shriek in "Venom: Let There Be Carnage." 
A particular career highlight came when Harris earned an Oscar nomination for Best Supporting Actress for her role in "Moonlight." She played Paula, who struggles with drug addiction while trying to raise her son, the movie's protagonist, Chiron. Harris didn't win the Oscar that year, but with her talent there's every chance we'll see her on that stage again. 
Ben Miles
Warner Bros. Pictures
Mika doesn't break the Ozunu case entirely on her own. Her partner Maslow backs up her investigation and plays an important role in exposing the Ozunu clan. Maslow is played by British actor Ben Miles, who was already familiar with the Wachowskis from his work in 2005's "V for Vendetta" and 2008's "Speed Racer."
Miles' biggest successes in the years since "Ninja Assassin" have been on the small screen. His 2010s were marked by guest appearances and recurring roles in projects like the BAFTA nominated shows "The Promise" and "Collateral," NBC's adaptation of "Dracula," Netflix's "The Crown," and the Emmy award-winning sci-fi series "Black Mirror." He still found time to take on the occasional film role, however, with the most notable being "Red Joan," a story of a KGB spy that stars Judi Dench. In that movie, Miles played Joan's son Nick. As a lawyer, Nick plans to defend his mother, but he refuses after making the horrifying realization that she's been lying to him all his life. 
The 2020s began with Miles playing Edward Stuart in the Sky original series "Devils," and in 2022 he got to join the "Star Wars" universe in the Disney+ show "Andor." He plays Mon Mothma's childhood friend Tay Kolma, who helps her avoid a financial investigation by the Empire and in the process helps launch the rebellion. 
Sho Kosugi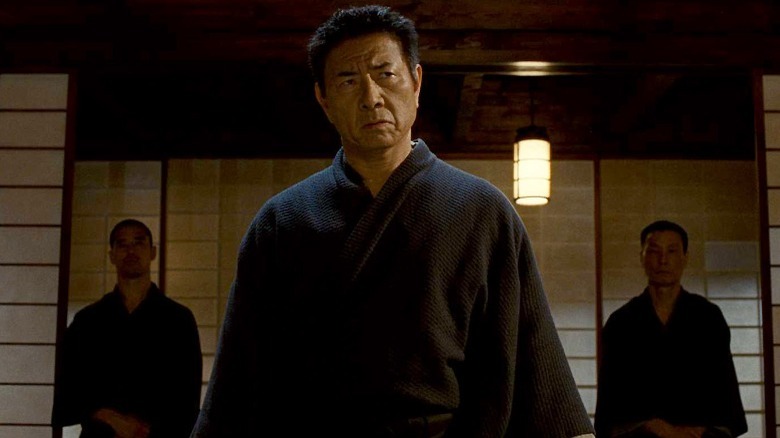 Warner Bros. Pictures
Sho Kosugi is a legendary Japanese actor and martial artist. Kosugi was born in Tokyo in 1948, and he didn't have an easy childhood. A medical condition created a hole in one of Kosugi's lungs that made it difficult for him to breathe properly, especially when he exerted himself. Because his family couldn't afford treatment, Kosugi began slowly training in karate, and through years of practice he not only mastered the martial art but also overcame his condition.
Kosugi began acting in the 1970s, but his career really exploded in the '80s. Beginning with 1981's "Enter the Ninja," Kosugi starred in a slew of ninja-centric action flicks that included "Revenge of the Ninja" and "Nine Deaths of the Ninja." After that he continued to focus on martial arts movies with films like "Rage of Honor" and "Black Eagle."
In the '90s Kosugi's career slowed down. He made guest appearances on "Ultraman: The Ultimate Hero" and "Ninja Sentai Kakuranger," but after starring in the 1993 movie "Kyokutô kuroshakai," he took a long break from working in films. Kosugi returned to the big screen as Lord Ozunu in "Ninja Assassin," but after his epic battle with Raizo at the end of the film, he retired from acting altogether. Movies may be behind him, but the martial arts are still a major part of Kosugi's life. He runs the Sho Kosugi Institute in Japan. 
Joon Lee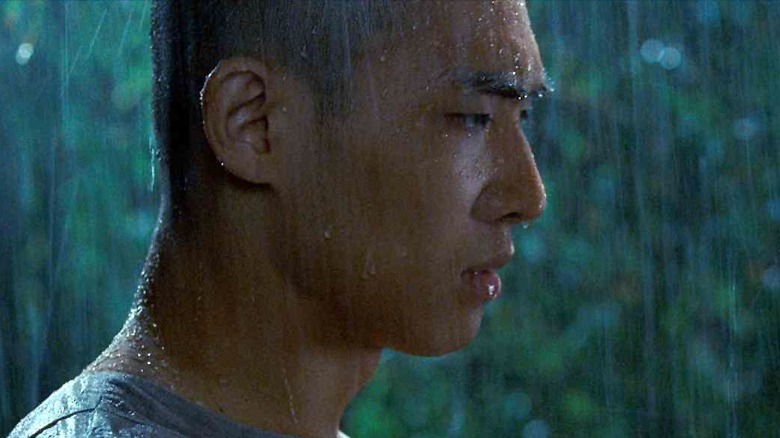 Warner Bros. Pictures
"Ninja Assassin" tells a story that spans decades, and it uses multiple actors to portray its lead character. Raizo's teenage years are the core of the entire story. He falls in love with Kiriko, refuses to leave the clan with her, and watches as she's executed for disloyalty. His motivation for the rest of the movie is set up in those few scenes, and Joon Lee manages to sell the entire relationship with his performance.
Like Raizo's other main actor, Rain, Lee was a musician before he became an actor. He was a member of the Korean pop group MBLAQ from 2009 to 2014. "Ninja Assassin" was Lee's film debut, and he went through a grueling six rounds of auditions to land the part. Then he not only got to fulfill a dream by working in a big Hollywood production, he also got to work alongside Rain, a major musical influence for Lee's own pop group. 
Though Lee continued making his music a priority after his work on "Ninja Assassin," he slowly began putting more and more of his energy into acting, and today that's the focal point of his career. Lee has become a prolific TV actor with lengthy roles on a wide range of renowned Korean dramas like "Ailiseu," "Gap Dong," "Heard It Through the Grapevine," and "Father Is Strange." His latest project is the historical romance show "Bloody Heart," which has been picked up for distribution on Disney+.
Anna Sawai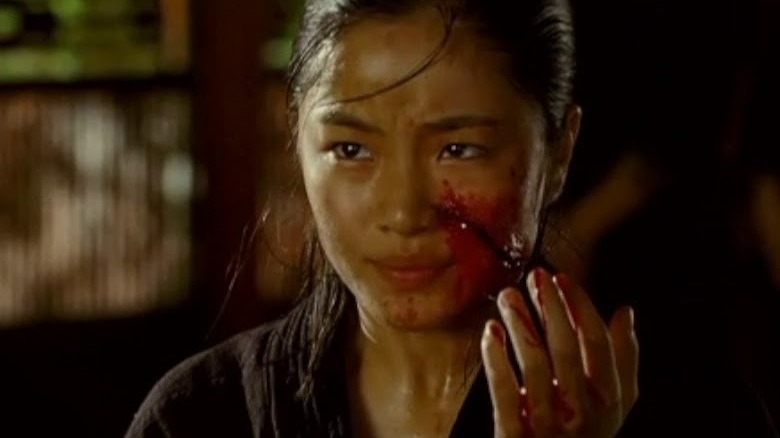 Warner Bros. Pictures
Anna Sawai plays Kiriko, the romantic interest of teenage Raizo. Kiriko never quite fit into the Ozunu clan, and she rejects their insistence on burying emotions and glorifying violence. She tries to convince Raizo to run away with her, but when her escape attempt ultimately fails, Kiriko becomes Raizo's inspiration for bringing down the clan.
Sawai began her acting career with a guest appearance on the show "Ai no uta!" After making her film debut in "Ninja Assassin," however, she took a lengthy break from acting. During that time, she joined the band FAKY and spent years working and performing as a musician. In 2018 Sawai decided to change her focus again. She left FAKY and returned to acting, and so far that decision's worked out quite well for her.
In 2019 Sawai starred in six episodes of the show "Giri/Haji," a crime drama about Yakuza operations in London. Then in 2021 she made the biggest appearance of her career to date, playing Elle in "F9: The Fast Saga." By the end of the movie, Elle had become a regular member of Dom's crew, so there's a good chance that she'll be around for all the over the top action of "Fast X."  Most recently, Sawai was back on TV, playing Naomi on the Apple TV drama series "Pachinko," based on the novel by Min Jin Lee.
Kylie Liya Page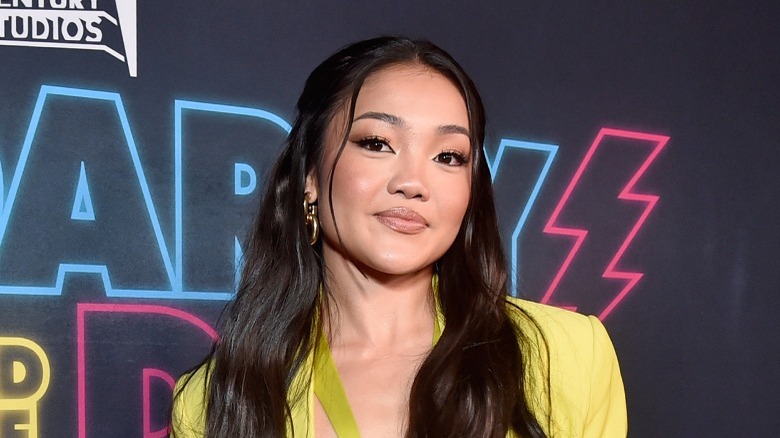 Alberto E. Rodriguez/Getty Images
Kylie Liya Page was one of the youngest actors in "Ninja Assassin." She played the first version of Kiriko in the film, showing that even as a very young child, Kiriko suffers abuse from Lord Ozunu and the other clan leaders because she refuses to conform to their standards.
"Ninja Assassin" was Page's very first movie. At the time she was just a young child, and her acting work before the film included a handful of appearances on several kid's shows like "Sesame Street," "Jack's Big Music Show," and "The Naked Brothers Band." The year after her "Ninja Assassin" role, Page made a brief appearance in "Step Up 3D" and in 2012 she had a small role in an episode of "Gossip Girl." After that she took a break from acting that lasted several years, but she made her return in a 2019 episode of the Netflix drama "Friends from College." 
After that, Page got back into the swing of things, and the past few years have kept her plenty busy. In 2020 she played Mia Huang in the series "Social Distance." In 2021 she starred in six episodes of "The Girl in the Woods," and the following year she played Cassie Wilkins in seven episodes of "The Girl from Plainville." Page made her third feature film appearance (her first in more than a decade) in 2022, playing Taylor in the Hulu original "Darby and the Dead."
Randall Duk Kim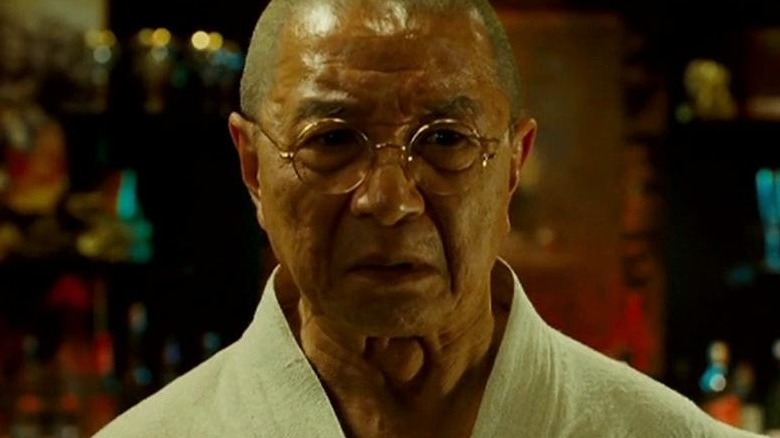 Warner Bros. Pictures
Randall Duk Kim played the tattoo artist at the beginning of "Ninja Assassin." He tells the story of the Ozunu clan, and his horror at witnessing one of the clan's attacks establishes them as an intimidating force for the rest of the movie. Kim is another "Ninja Assassin" actor who has a history with the Wachowskis, having played the Keymaker in "The Matrix Reloaded" and voiced the same character for the video game "Enter the Matrix." That game was Kim's first voice acting role, but in the years since "Ninja Assassin," he's made voice acting a regular part of his career.
Kim voiced Oogway in 2008's "Kung Fu Panda," and he's had the opportunity to reprise that role a handful of times in various sequels, spin-offs, and video game tie-ins. Most recently Kim voiced John in the "John and Sun-Hee" episode of "The Boys Presents: Diabolical."
On the big screen, Kim's career has had some ups and downs. He's appeared in two of the worst Hollywood adaptations of anime: "Dragonball Evolution" and "The Last Airbender." But those are mostly offset by his work in the Oscar winning film "Memoirs of a Geisha." Kim has also made multiple appearances in the "John Wick" franchise, where he plays the Continental's go-to medical professional for discreet bullet wound treatment.
Sung Kang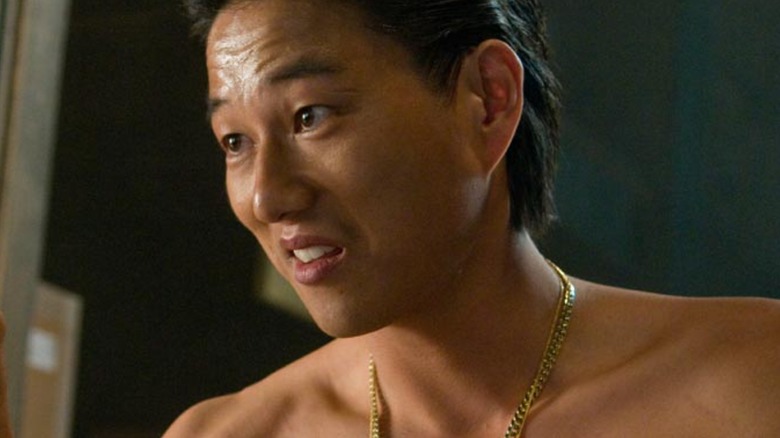 Warner Bros. Pictures
Lucinda Syson, who handled casting for "Ninja Assassin," apparently had her finger on the pulse of not only the Korean pop scene but also movie series about illegal street racing. The character known as Hollywood doesn't have all that much to do in "Ninja Assassin," but anyone watching the film today will immediately recognize Sung Kang in the small role. By the time Kang had joined this bloody ninja extravaganza, he'd already taken on the biggest role of his career as Han in "The Fast and the Furious: Tokyo Drift," but his character has only become more popular and more important to the series as the years have gone on. 
Since audiences first saw him teach Sean Boswell to drift, the nonlinear narrative of the franchise has and shuttled Han around the globe, killed him off, and brought him back to life. Han's "Fast and Furious" timeline is way less straightforward than a typical drag race, but that hasn't kept fans from being incredibly invested in what happens to him as the series progresses. 
Kang's role in the "Fast" franchise has kept him plenty busy, but he's still found time to take on other projects. For years he starred as John Mark in the Starz original series "Power." In 2021 he took on a rare voice acting role as Dang Hai in "Raya and the Last Dragon." After "F9" debuted, while fans impatiently waited for the next installment in the franchise, Kang headed for the stars and played Fifth Brother in the Disney+ series "Obi-Wan Kenobi."