Who Plays Amnesty Officer G27 In The Mandalorian Chapter 19?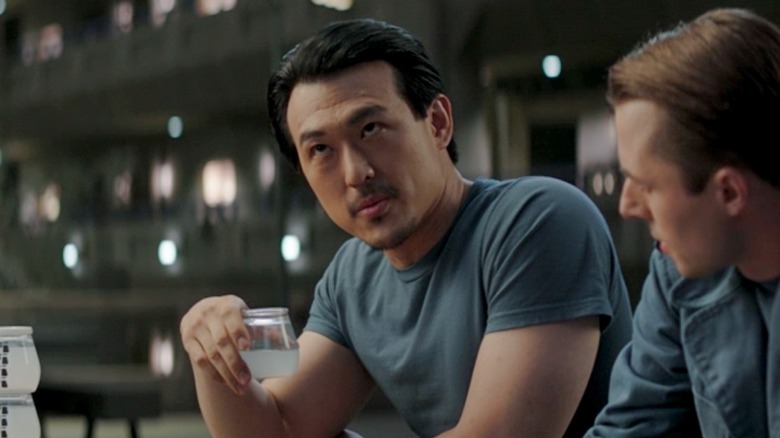 Disney+/Lucasfilm
Contains spoilers for "The Mandalorian" Season 3, Episode 3 — "Chapter 19: The Convert"
Chapter 19 of "The Mandalorian" picks up mere moments after the chaotic ending of Chapter 18, which saw Din Djarin (Pedro Pascal) and Bo Katan Kryze (Katee Sackhoff) escaping from the living waters beneath Mandalore and dodging a colossal beast known as a Mythosaur. Although we get a brief sequence on Kalevala (in which a squad of TIE Interceptors destroys Bo-Kata's castle), from there the episode jumps away from the two Madalorians to focus on the sadistic Dr. Pershing (Omid Abtahi) and the "Amnesty Program" of Coruscant.
This so-called Amnesty Program recruits and "rehabilitates" some of the brightest minds of the Galactic Empire, pardoning them so they can work for the New Republic's regime. Outside of the newly-enrolled "Amnesty Scientist" Dr. Pershing (whose cloning expertise is of great interest to the Republic), we also meet several "Amnesty Officers" including Officer G27 — who ought to look very familiar to many viewers, since he's played by actor James Chen.
Though Chen is most well known for his recurring role in the CBS crime drama "FBI" (playing FBI Technical Analyst Ian Lim since the show first began back in 2018) he's appeared in dozens of high-profile television series over the years, making "The Mandalorian" just another feather in his cap at this point.
James Chen is well-known to fans of FBI and The Walking Dead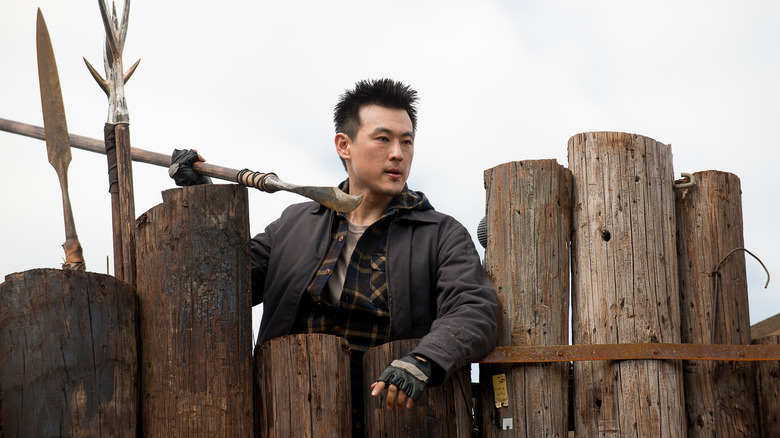 Gene Page/AMC
Throughout James Chen's lengthy acting career which began in 2004 with the Horror-Comedy "Murder Below the Line," he's starred in some of the biggest shows on television, including "Law and Order: Special Victims Unit," "The Blacklist," "Broad City," "NCIS: Los Angeles," and the Sherlock Holmes-inspired "Elementary."
Perhaps most notable among this extensive resume is Chen's appearance in "The Walking Dead," in which he played a survivor named Kal who patrolled the walls of the Hilltop Colony. Kal appeared in 19 episodes from Season 6 all the way up to Season 9, though he disappeared shortly after the Hilltop colony was attacked by the Whisperers — and it's implied that he died during the battle.
Chen added yet another prolific television series to his resume with his brief appearance in "The Mandalorian," delivering what is perhaps the most important line in the entire episode when he revealed that Moff Gideon (Giancarlo Esposito) might have escaped from custody on his way to the War Tribunal. Although it's unclear what role Officer G27 and the rest of the Amnesty Officers will play in the story to come, there's no question that fans of "The Walking Dead" and "FBI" ought to be delighted to see Chen make his debut in the galaxy far, far away.