DC Comics' Chip Zdarsky Details How Guardians Of The Galaxy Helped Revive Howard The Duck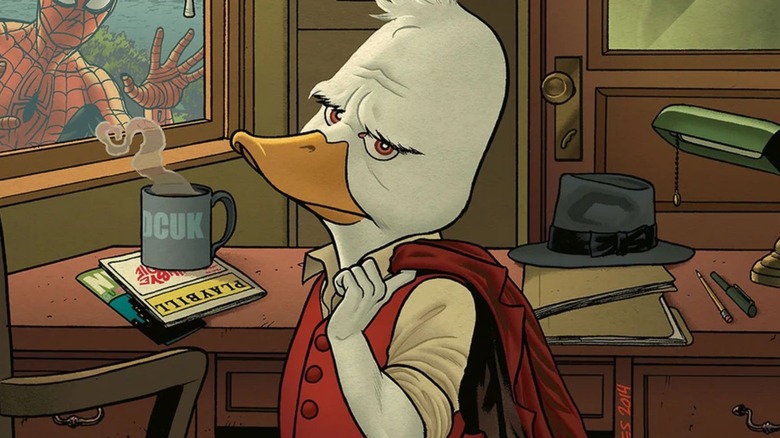 Joe Quinones/Marvel Comics
Of all the characters to take the spotlight under the Marvel Comics banner over the years, one of the strangest is Howard the Duck. Created by Steve Gerber and Val Mayerik back in the 1970s, Howard is far from your typical hero. He's an often grouchy anthropomorphic duck who gets caught up in all kinds of far-flung adventures. His niche nature — coupled with a disastrous 1986 movie — has largely kept him out of mainstream pop culture in recent years, but he's on the upswing, according to DC Comics creator and tenured "Howard the Duck" writer Chip Zdarsky.
What's the reason he cited for Howard's sudden resurgence? James Gunn's 2014 hit "Guardians of the Galaxy," which unexpectedly brought Howard back to the movies via the Marvel Cinematic Universe. In an interview with CBR, Zdarsky explained that after "Guardians" premiered, there was widespread renewed interest in the character. "The weekend after it opened, a Marvel editor contacted me and said, "Hey, did you watch 'Guardians of the Galaxy'? James Gunn put Howard the Duck at the end! I think we have a shot at launching a Howard the Duck series now," Zdarsky recalled with a laugh.
As a result of James Gunn including him in "Guardians of the Galaxy," Howard the Duck has seen an uptick in popularity and has continued to pop up in print and at the movies. As it turns out, Gunn's work has impacted other comic creations, too.
Howard isn't the only comic book creation Gunn brought to the forefront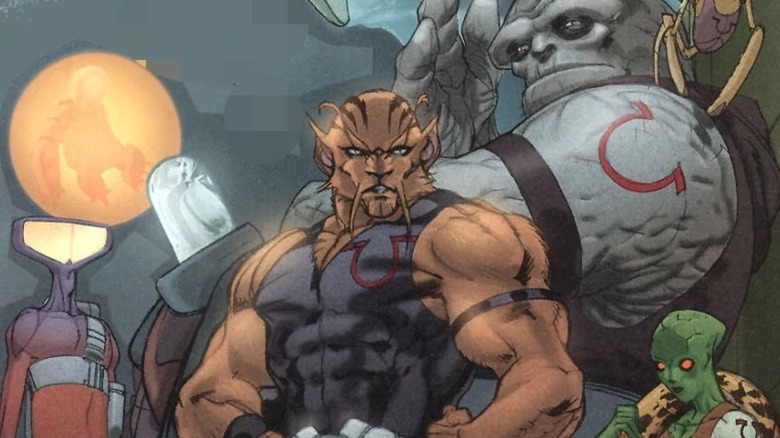 Pascal Ferry/DC Comics
As Chip Zdarsky told his Howard the Duck story, he was joined by several other notable names in the comic book game. One such individual was Tom King, who shared a similar situation that was brought on by "Guardians of the Galaxy." "The day 'Guardians' came out, I got called for 'Omega Men', which was my first solo book that I was a real comic book writer on," King recalled. For those unfamiliar, DC's Omega Men is similar to the Guardians of the Galaxy in that it's a ragtag team of heroes that embarks on various spacefaring adventures.
Tom Taylor also chimed in, noting that James Gunn was very much a fan of his and Bruno Redondo's work on their "Suicide Squad" comic run. Overall, Gunn's appreciation for comic book history and the individuals who bring such incredible stories to life is what he finds so perfect about his position as the co-head of DC Studios. Taylor said, "I feel like for James Gunn, he's always been a comics fan, but he was a creator. Well, before he was making movies, it's wonderful. That's what you want from the co-head of a studio. Seeing him talk about the comics. I'm like, "Yes, keep going!"
James Gunn shows no sign of shying away from expressing his love for comic books, and that's undeniably a good thing. For as great as comic book movies are, they wouldn't be what they are without the talented writers and illustrators behind the material they're based on.