Ted Lasso Season 3: What Happens If AFC Richmond Finishes 20th In The Premier League?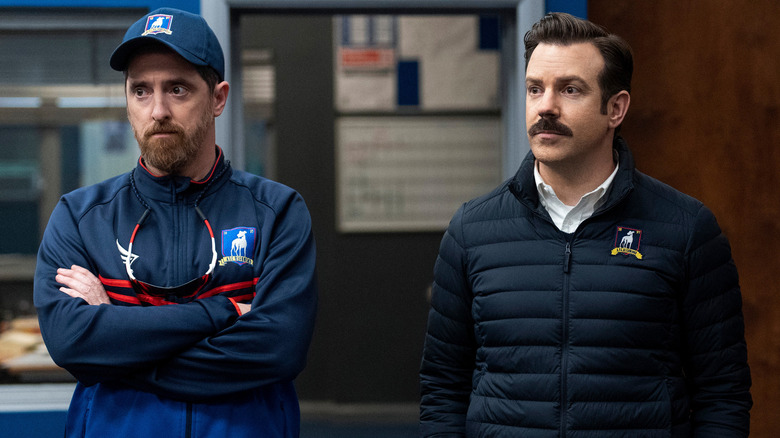 Apple TV+
"Ted Lasso" has returned for another season of wholesome comedy and dugout drama. Sadly, it also looks set to be the best final outing for the series — but will AFC Richmond be given a fairytale happy ending? If this is indeed the final installment of Apple TV+'s hit soccer series, it's only right that the scrappy underdogs win a trophy and give the titular manager (played by Jason Sudeikis) the heartwarming success he deserves. That said, staying in the league will be good enough. 
However, the reality of Richmond's situation means that their season could end in failure. Lasso is an inexperienced soccer coach and he just lost his best tactical asset, Nate (Nick Mohammed), to the evil empire known as West Ham United. Naturally, Richmond is being tipped to finish 20th in the English Premier League and relegated to the EFL Championship as a result. 
Furthermore, this season could be the worst time for Richmond to be sent packing to English football's second tier, as the club is finally starting to show some lofty ambitions in the transfer market.
AFC Richmond will miss out on some serious bank if they're relegated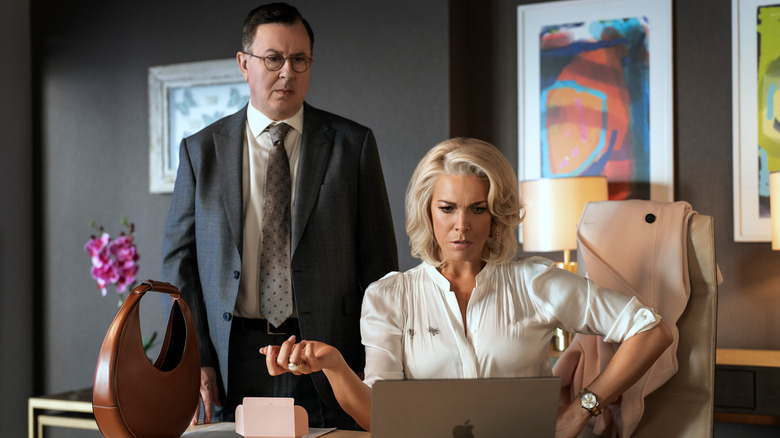 Apple TV+
European football operates with a pyramid system that encompasses different leagues, with teams going up and down based on their final positions at the end of each season. In the English Premier League, the three clubs that finish at the bottom get relegated to the Championship, while the three best-performing Championship clubs take their place in the top flight. It's a simple concept, but the ramifications of getting sent down to the Championship can be costly as it means the affected clubs will lose out on approximately £50 million from EPL TV rights.
AFC Richmond probably can't afford to be relegated this year either, assuming that the club successfully signs the extravagant forward Zava (Maximilian Osinski). Signing a player of his caliber will take a hefty chunk out of the club's finances, so EPL money is essential for restoring the balance should any ambitious transfers materialize.
Of course, "Ted Lasso" has covered AFC Richmond going down in the past. The club was relegated to the Championship at the end of Season 1 following a heartbreaking defeat to Manchester City, and they bounced back fine. Ted was a novice coach back then though, so here's hoping that he's learned more about the game since those days.