TLOU's Merle Dandridge Almost Ruined Anna's Clicker Scene In S1's Finale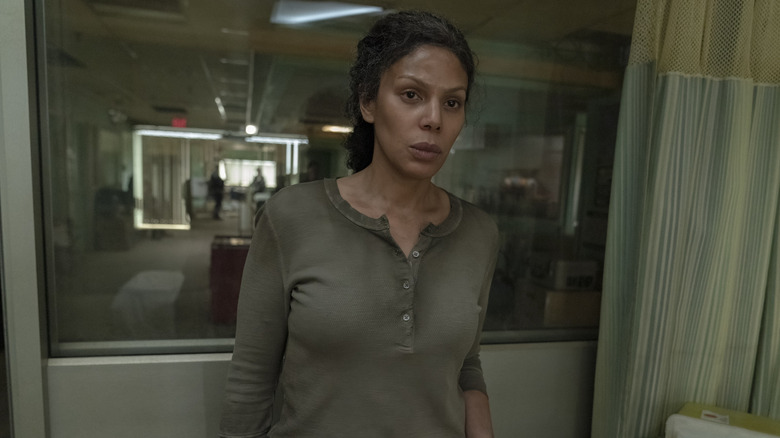 Liane Hentscher/HBO
Contains spoilers for "The Last of Us," Season 1, Episode 9 – "Look for the Light"
In "The Last of Us," Merle Dandridge reprises her role from the video game, Marlene, appearing in the first and last episodes of Season 1. In Episode 9's opening flashback, she's coming to save Anna (Ashley Johnson) after the latter fought off an infected and gave birth to Ellie (Bella Ramsey). Understandably, Dandridge was excited to reunite with Johnson on the HBO set, as the two bonded while making the game. However, their strong relationship nearly led to Dandridge ruining a perfectly good take of Anna's fight with a clicker.
In an interview with TV Guide, Dandridge reminisced on finding out the two actresses would reunite, saying, "I might have clutched [the script] to my chest and sighed and cried" when she read the scene. She recalled arriving to set early that day to watch Johnson film her scenes, not knowing what exactly was happening. "I sat in village thinking, 'Oh, I'm gonna get to see Anna on screen,' and suddenly I didn't know what was happening, but there was a door that was pulsing. And I was like, what's going on, and here comes the clicker through the door, and pouncing onto my dear Ashley Johnson. And the way that I screamed, I hope I didn't mess the take up. But I screamed and perhaps crumbled to the ground. Because I was not expecting to see what I saw."
The Last of Us expanded on Marlene's backstory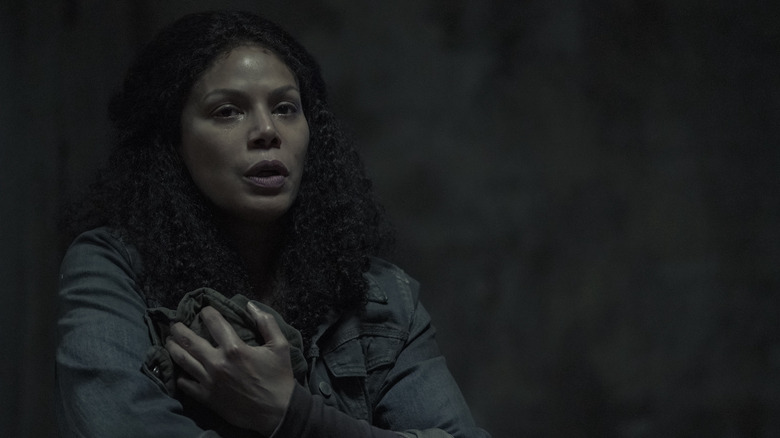 Liane Hentscher/HBO
Neil Druckmann and Craig Mazin's idea to tell Anna's story and the origins of Ellie's immunity provided a much-welcome dive into Marlene's backstory. Merle Dandridge revealed that the concept came up in her first conversation with Mazin, with the actress stressing the importance of Anna's friendship and how that leads to the Marlene audiences see in Episode 1.
"It was important for there to be a shared understanding of what Anna does mean to her and why Ellie is so fundamentally important to her," Dandridge told TV Guide. "It's the last vestige of who she was. And Anna understands who Marlene was before she became this resistance leader. She understands the softness of her, she understands she was a mother, she was a wife, who she was before. No one else can perceive her in that way. So for Marlene to have to actually lay to rest the last tether to her former life is, I think, a breaking point in her spirit."
While audiences saw Marlene struggling to pull the trigger on her best friend, she eventually mustered up the courage, showing Anna mercy. The emotional scene never got easier to experience for Dandridge, who battled through tears to complete post-production audio re-recording. She revealed they filmed many different versions of the moment, including some in which Marlene shows more emotion. However, Druckmann and Mazin decided to go with the stoic reaction from Marlene, leaving Dandridge to subtly express her deep sadness for killing Anna.