The Last Of Us Showrunner Promises The Landscape Won't Be As Obvious In Season 2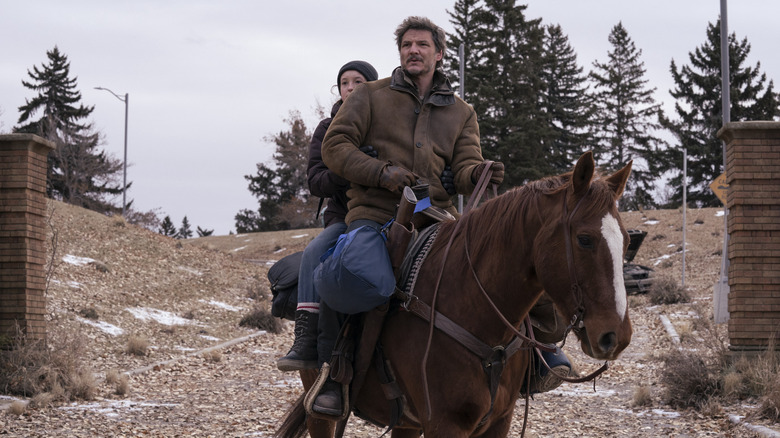 Liane Hentscher/HBO
This mistake from the first season of HBO's hit series "The Last of Us" made headlines thanks to a famous horror author — and now, the showrunner has addressed it.
After the season's third episode, "Long, Long Time," aired, Stephen King took to Twitter to ignore the plot of the episode and kvetch about one specific thing. "'THE LAST OF US,'" he wrote. "Episode 3: Do you really want to tell me that's 10 miles west of Boston?"
Principal photography for "The Last of Us" has largely taken place in Canada, so it's not like King is wrong, per se (even though it's a pretty pedantic complaint when all is said and done.) In a press conference held for reporters and according to TVLine, howrunner Craig Mazin defended the crew's work, saying that they had to carefully build most of their own sets. That said, Mazin still wants to learn from the experience for Season 2. Despite saying he'd give the production crew a "solid B+," he continued, "but my goal is to do better next season, now that we've learned some lessons. Every now and then [in Season 1] you get a little bit of an 'Oh, it's Canada,' when we don't want it to be Canada."
Craig Mazin knows that Season 1 of The Last of Us has some landscape issues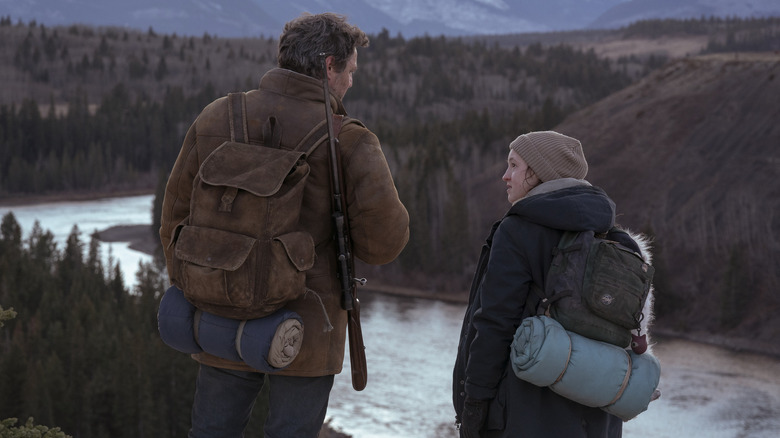 Liane Hentscher/HBO
Mazin did admit that the "topography" of Canada, where one area looks radically different from the other, was pretty hard to pass off as being in Massachussetts. "What it came down to was a lot of anxiety and planning and building, and then some terrific extension work by our visual effects team, led by Alex Wang," the showrunner said. Regarding the small town where Ellie (Bella Ramsey) and Joel (Pedro Pascal) first encounter the giant creature known as "the Bloater," Mazin said, "we built that entire place. We built that whole cul-de-sac and designed it. So, it was a hell of a production. 
There's good news, though; in the back half of Season 1, when you can see mountains in the background as Joel and Ellie make their way across the abandoned United States, Mazin said that getting out of more urban landscapes and into nature gave everything a layer of authenticity thanks to the real Rockies. "Good news: The Rockies went right through there, and it's one of the most beautiful landscapes you'll ever find," Mazin said.
The first season of "The Last of Us" is available to stream on HBO Max now.