Game Of Thrones Marked A Milestone Collaboration Between IMAX And A Television Network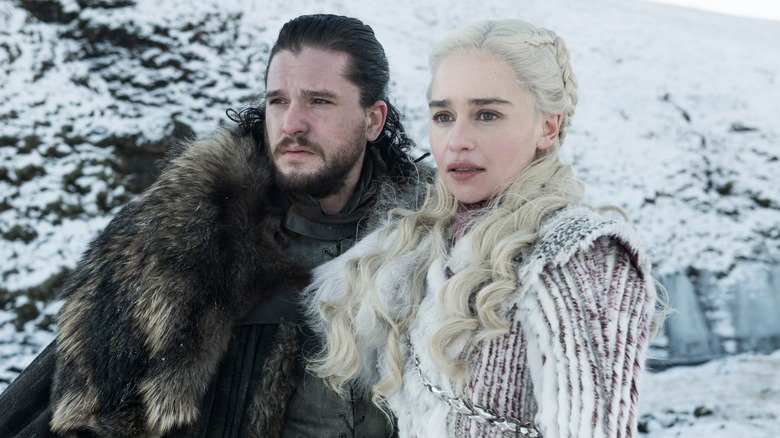 HBO
In 2015, "Game of Thrones" blurred the boundaries of modern media by airing where no television series had ever aired before: on an IMAX screen. Season 4 Episode 9 ("The Watcher on the Wall") and Season 4 Episode 10 ("The Children"), both specifically remastered for the experience, enjoyed a week's worth of screenings away from HBO, their normal home. Pamela Levine, HBO's chief marketing officer at the time, told The Wrap, "The cinematic brilliance and grand scope of the series [are] perfect for the IMAX format."
The event was also used to showcase a special trailer for Season 5, which was released a few months later. Still, the primary pull was the opportunity for fans to see "Game of Thrones," which already possessed a blockbuster spectacle, on a screen as large as its fantasy. Greg Foster, IMAX's Entertainment CEO at the time, praised HBO and Warner Brothers, the latter of which he referred to as "our longtime partners," for allowing IMAX to showcase George R. R. Martin's world in "the ultimate theatre setting."
A song of fans and finances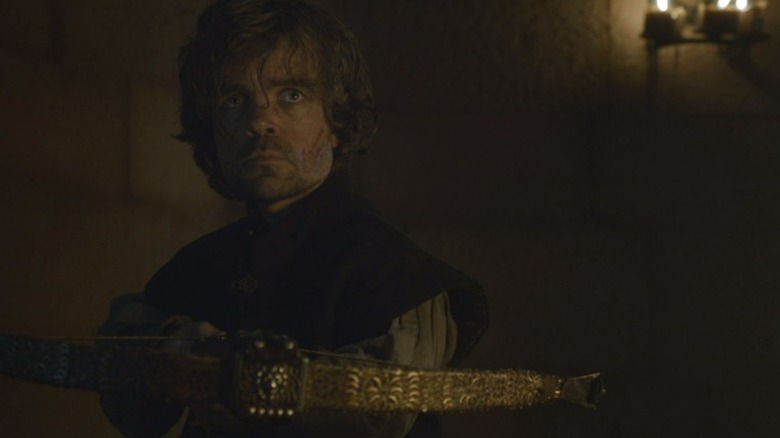 HBO
This near-decade-old collaboration between IMAX and Warner Brothers is unique in that it has yet to be recreated in any fashion. Despite Jeff Goldstein, Warner Brothers' Distribution Executive Vice President at the time, saying (per Deadline), "There is a business here and an interest from a rabid fanbase," IMAX returned to screening films, and "Game of Thrones" was content to remain on the little screen for the duration of its run. HBO's follow-up series, "House of the Dragon," also confined itself exclusively to the little screen, which found no shortage of success (Season 2 is currently in development).
While the event marked a milestone for modern media, it wasn't necessarily financially lucrative. "Game of Thrones" pulled impressive crowds in larger cities but failed to compete in more suburban locations. Aside from the short-lived "Inhumans," no other television series has found their way to IMAX, but it makes, in the grand scheme of things, it makes sense. Only the most loyal fans were willing to pay a premium for previously released (and previously paid for, HBO is not free) content, something that more casual fans would be hard-pressed to justify.
Granted, the strategy can work on a smaller scale, as evidenced by how frequently Studio Ghibli re-releases its catalog in theaters for limited viewing windows, but it's by no means a guarantee and, like Studio Ghibli, most re-release events stick to standard movie theater formatting. And, as Greg Foster noted earlier, that's simply not what IMAX is.