Who Did Niecy Nash Voice On Family Guy?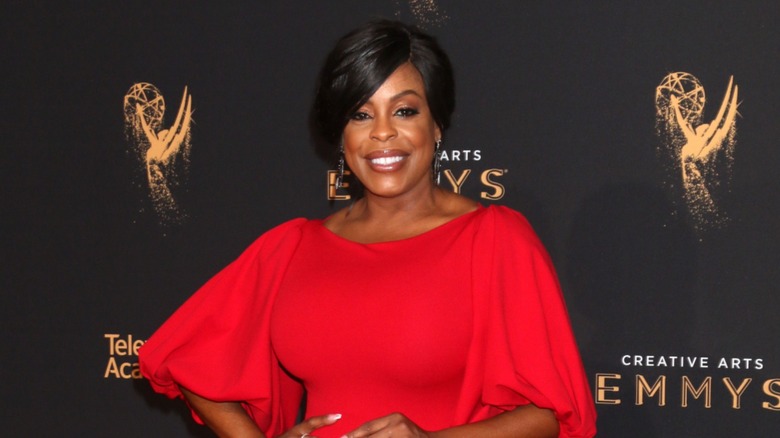 Kathy Hutchins/Shutterstock
Niecy Nash is nothing short of a screen legend. With nearly 30 years of work as an actor in film and TV, Nash has become the sort of self-evident superstar who can brighten and class up a project just by showing up. Although recent years have brought Nash a great amount of attention for her stirring dramatic performances — including award-nominated roles on the based-on-a-true-story Netflix miniseries "When They See Us" and "Dahmer – Monster: The Jeffrey Dahmer Story" — a significant portion of the viewing public came to love her for her incredible work as a comedic actor.
From Deputy Raineesha Williams on "Reno 911!" to Denise "DiDi" Ortley on "Getting On," Nash has played a variety of scene-stealing supporting characters on comedic TV shows and has been reliably bringing the right timing, delivery, and context to every single line of dialogue writers throw her way. Unsurprisingly, her comedic talents have also been enlisted for breathing life into several animated characters. Those include Miss Yelp in Blue Sky's "Horton Hears a Who!," Tollie Mae on Comedy Central's short-lived "Kid Notorious," and guest and recurring roles on the Fuzzy Door Productions series "American Dad!" and "The Cleveland Show." One of her best voice roles, however, is the one she played between 2018 and 2019 on the Fuzzy Door crown jewel "Family Guy" as Sheila, Peter Griffin's (Seth MacFarlane) new boss.
Niecy Nash voiced Peter's new boss Sheila alongside Bryan Cranston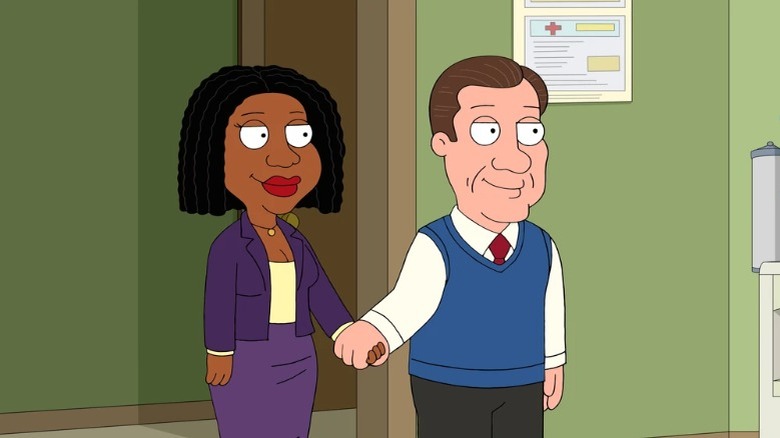 Fox
Niecy Nash voiced the character of Sheila in four episodes of "Family Guy" between Seasons 17 and 18. First appearing on "Pawtucket Pete," Sheila is introduced alongside her husband Bert (voiced by Bryan Cranston) as the new co-managers at the Pawtucket Brewery, following the death of Angela (Carrie Fisher). Although Sheila and Bert present themselves as outwardly easygoing, friendly, and charming, they turn out to be exploitative bosses who put Peter Griffin (Seth MacFarlane) through the wringer as an employee by forcing him to perform a wide array of different jobs.
As their tenure as managers roll along, Sheila and Bert eventually cozy up to Peter to a certain extent, giving him the opportunity to boost the company's dwindling public image by making him Pawtucket Brewery's new mascot, Pawtucket Pete. They are also shown, in addition to their passion for the cause of interracial marriage, to be open-minded and progressive in their political views, with Sheila personally taking Peter out on a girls' afternoon at the restaurant Le Bistro and giving him tips on how to navigate life as a woman when he is mistakenly believed to be a transgender woman. Eventually, Sheila and Bert, and by extension Nash and Cranston, exit the show and get replaced, unceremoniously and without explanation, by Preston Lloyd (Peter Macon), who becomes the new boss at Pawtucket.