Jesse Williams Compares Being On Grey's Anatomy To Attending School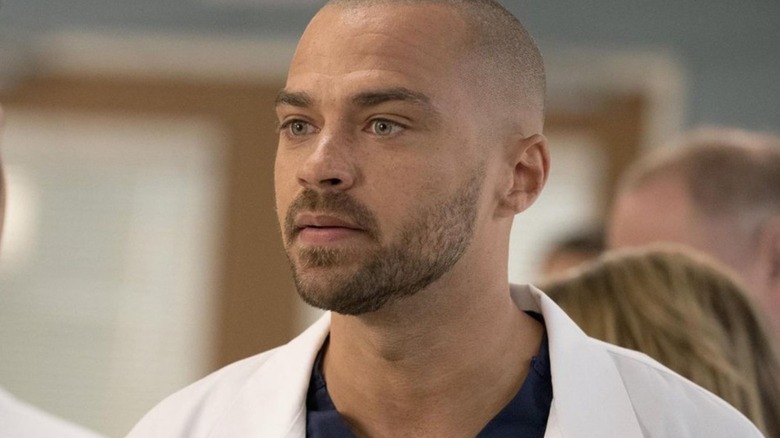 ABC
In the role of Dr. Jackson Avery, actor Jesse Williams became an integral part of "Grey's Anatomy." He made his debut in the Season 6 episode "Invasion" and by the time Season 7 began, he was promoted to a series regular. He'd remain in that spot until Season 17's "Someone Saved My Life Tonight," which would serve as his final episode as a main cast member. Though he'd appear sporadically throughout Season 18 and 19, Williams' tenure as a focal point of "Grey's Anatomy" is indeed over, and he's not entirely broken up about it.
During a chat with Vanity Fair, Williams shared that after 11 years on "Grey's Anatomy," he's ready to dive into other facets of acting. "I was in school...an amazing school, looking out the window, watching everybody else play and try things and fall and hurt themselves and try again and win — and I didn't really do that," he said of his view of the entertainment landscape while working on the long-running medical drama. Now that he's free to see what else the entertainment world has to offer, he feels like a kid getting to explore it for the first time.
Now that he has "graduated" from "Grey's Anatomy," he's ready to take his informal education to exciting places. Although, he's not easing into such unexplored creative avenues — he's diving in head-first. 
Williams is ready to explore the unexplored post-Grey's Anatomy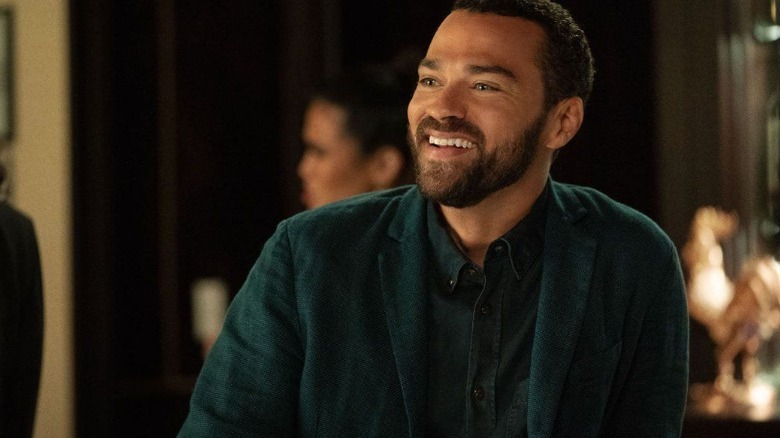 Netflix
With "Grey's Anatomy" behind him, Jesse Williams has taken on a variety of roles in multiple mediums. For instance, in 2021, he made appearances on "A Black Lady Sketch Show" and "Saturday Night Live," he pops up in the 2023 romantic comedy "Your Place or Mine," and he's even taken to the stage in the Broadway production "Take Me Out" from 2022. Suffice to say, he's putting the skills he learned on "Grey's Anatomy" to good use, which is exactly what he wanted to do from the moment his time on the program came to an end.
"I knew that as I designed my exit, the next thing I did had to be terrifying. I needed to get out of my comfort zone. I needed to go into a very unknown place," Williams told The New York Times in March 2022. He goes on to admit that he's not the most qualified actor in the world, lacking the formal training most in his profession can boast. However, that's done little to stop him from trying out a wide swath of acting endeavors beyond "Grey's Anatomy" and further developing his own acting style in front of the camera.
Jesse Williams became a fan favorite as Dr. Jackson Avery on the highly educational "Grey's Anatomy," but that was just the start for him. He's now ready to take the entertainment world by storm.