Breaking Bad Fans Give A Shoutout To An Underappreciated Actor In Season 4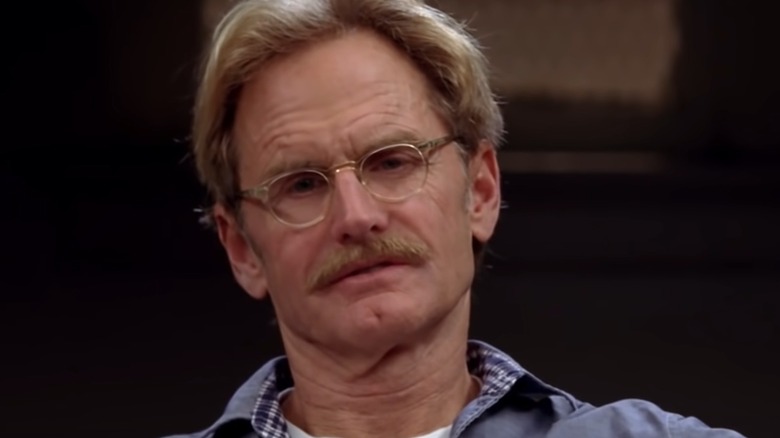 AMC
The thing is, there weren't a lot of bad performances that you could point to on "Breaking Bad." The AMC series had a way of getting the best work to date from actors that you might not expect it from. Bob Odenkirk was a household name if you were hanging out in the houses of comedy nerds, but he wasn't the first guy you thought of when you were naming future dramatic Emmy contenders. Hell, the show flipped the script on Bryan Cranston's whole career, turning him from "the dad on 'Malcolm in the Middle'" to "the guy you see grimacing at you in your nightmares." 
For context, imagine how good a show would have to be to make you stop seeing Zach Braff as Doctor John "JD" Dorian. It was a transformative show that changed the courses of careers. Its worst-received episodes got better reviews than the best episodes of most series.
So it's not surprising that fans had nice things to say about the work that Jere Burns turned in during his four-episode run on "Breaking Bad," playing the head of the group therapy sessions that Jess (Aaron Paul) joined to try to ply his wares. Fans of the series took to the YouTube comments section — really as close to the floor of the Roman senate as you can get while still watching old "SNL" clips — to laud Burns' work, calling it a great example of "what actors are capable of, especially with professional directing and editing to capture it all."
Jere Burns got some well-deserved attention for Breaking Bad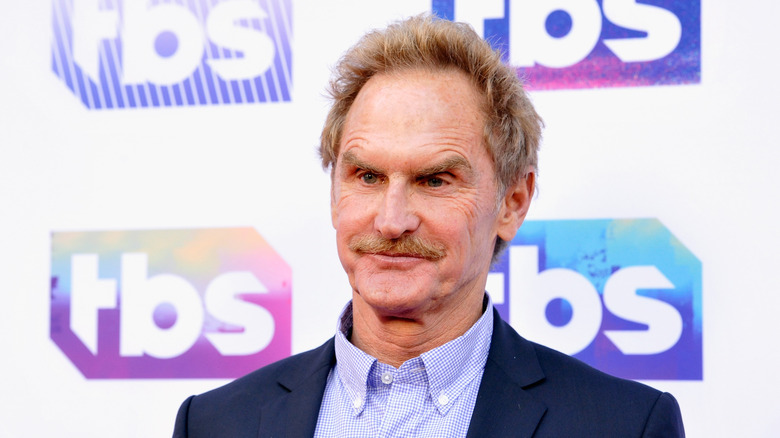 Michael Tullberg/Getty Images
If Jerre Burns, the actor playing the head of Jesse's group sessions, looks familiar, there's probably a good reason. Burns has been kicking around Hollywood lots for decades. He's worked with the Muppets and lent his voice to "The Incredibles 2." He's played parts that run the gamut from "gross sex criminal" on "Hill Street Blues" to Arnan Rothman in ... "Crocodile Dundee 3?" They made a third one? In 2001? Huh. That's not something you ever expect to hear, is it?
And not to editorialize, but Burns absolutely annihilated on "Angie Tribeca" for all 40 episodes, playing police captain Chet Atkins, as well as his twin brother and their cousins from Louisiana and Ireland. The show was sort of Steve Carell's homage to "Airplane" by way of "Law and Order: SVU." It ruled, and Burns was never not over the top.
Which just serves to back up the points being made by "Breaking Bad" fans: Burns really does nail his scenes interacting with Aaron Paul, turning in a homerun, heartbreaking performance that you might never have considered him a good fit for. Nice that people noticed.