Naruto's Original Anime To Get 4 New Episodes To Celebrate Its 20th Anniversary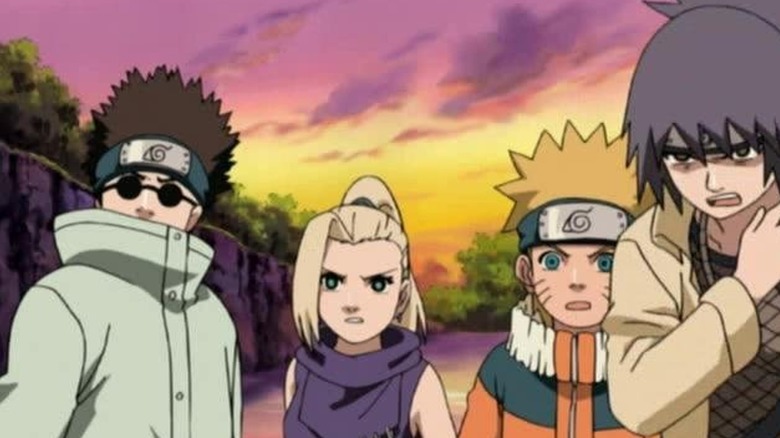 TV Tokyo
"Naruto" recently celebrated its 20th anniversary as an anime franchise after it all started with the original run known as "Part I" from 2002-2007. After its conclusion, "Naruto: Shippuden" continued the unique storytelling and action mastered in the first part in the second leg of the story, which also featured numerous tie-in movies. Much like "Star Trek," the "Naruto" universe can sometimes get confusing since there is a proper watching order to coordinate episodes and films to maintain a correct chronology.
But for the premiere program that started it all, there is no better way to honor two decades of great Japanese animation than with a return to the Japanese animation that started it all. According to the franchise's official website, the early to mid-2000s version will return with four brand-new episodes set to premiere in September 2023 to commemorate its 20th birthday.
But a lot has changed since "Part I" ended in '07 — most of all, the animation style as computer animation has become the norm. But fans can also get a refresher on that signature 2D style as the original episodes are also due to be revisited in the run-up to the debut of the latest installments.
The new episodes will be preceded by a retrospective of Part I's best episodes
Select episodes of "Naruto's" first phase will begin airing in Japan in July 2023, preceding the arrival of the new quartet of chapters in the story. For international fans, a recollection video called the "Road of Naruto" by the show's production company Studio Pierrot is currently available to stream on the studio's YouTube channel. The 10-minute retrospective clip condenses the entire two decades of all the anime's parts and films into a concise narrative that hits the main highlights.
New visuals that depict what viewers can expect with the animation style of the new installments have also been released on the "Boruto: Naruto Next Generations" official Twitter account. The images are clean, crisp, and high-definition. They depict many of the most well-known characters from the first part of the show's chronology and were drawn to honor the anniversary of the anime's premiere.
The visuals were a welcome preview to fans, with @ginxxaax tweeting, "Happy 20th anniversary," followed by a face holding back tears and orange heart emojis. But there was some confusion on what the new installments will contain, with @IndraOtsutsoki stating, "I don't get it, so it will be a new anime of Naruto as a rework for art? With the same exact story?"
We will have to wait and see exactly how the continuing chapters are presented, as well as if the installments will air internationally in September.