Whoopi Goldberg Was Truly The Main Event In The Conners S5 Episode 17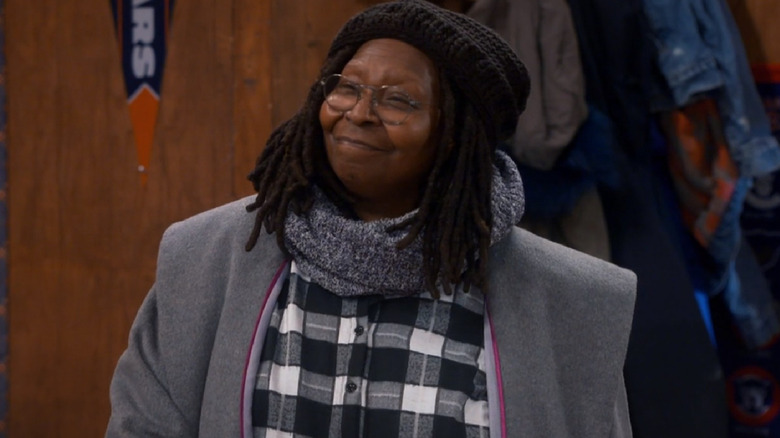 ABC
"The Conners" is no stranger to celebrity cameos. Since the show first made its way onto the scene in 2018, it's featured all manner of major guest stars, including big names like Matthew Broderick, Dan Aykroyd, and Johnny Galecki. Most of the time, these cameos are little more than minor guest roles meant to be a quick nudge-and-wink to the audience, but every once in a while, the series lands a major guest star in an even more prominent role. Such was the occasion for "The Conners" with one recent episode that featured an iconic household name from the realm of TV and film.
A new episode of "The Conners" Season 5 included none other than popular actress and talk show host Whoopi Goldberg on its main cast, and she portrays a character with a surprisingly strong connection to the show's titular family. Just having an appearance from Goldberg was enough to excite some fans, but some were also happy to find that her role has proven quite important for one of the series' ongoing storylines.
Fans enjoyed Goldberg's guest appearance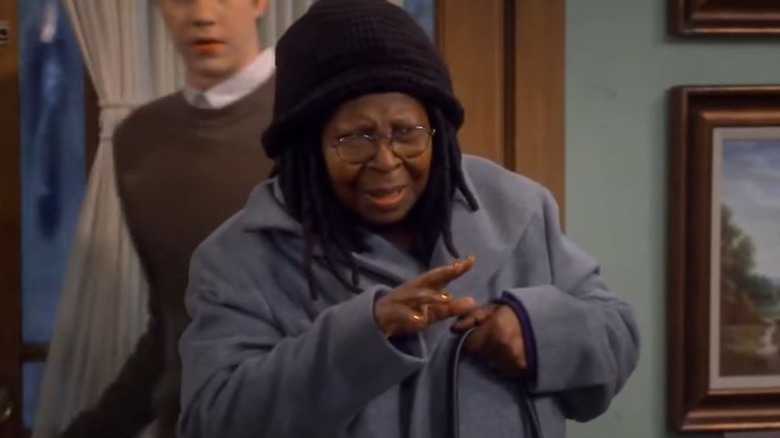 ABC
"The Conners" Season 5, Episode 17, titled "The Contra Hearings and the Midnight Gambler," features Whoopi Goldberg in a guest role. The storied actress portrays musical instructor Holland Glen, a character who has a strained history with Laurie Metcalf's Jackie. In order to secure a position on the high school orchestra for Ames McNamara's Mark, the Conners have to work through Holland's bad blood with Jackie. That goes about as smoothly as sitcom-watchers might expect.
While Holland may have presented a major roadblock for the Conners, many fans were nonetheless pleased to see Goldberg make a guest appearance on the show. "Damn good to see Whoopi Goldberg on #TheConners tonight! Haven't seen her in an actual acting part in forever!" @LMG95_95 tweeted after the episode aired. Others shared similarly positive feelings with regard to Goldberg's role in the episode extending beyond a mere cameo. "Whoopi!! And best of all, she was in the episode from start to finish!" @TVAddict617 tweeted.
It's easy to see why avid TV and film fans would appreciate this special guest appearance on "The Conners" so much. Goldberg has some legendary onscreen performances under her belt, and while the actress has continued to accrue sporadic credits in recent years, most of her time is dedicated to hosting the talk show "The View." As for whether her character of Holland will be making future appearances on "The Conners," only time will tell.