Teen Titans: Robin Writer Kami Garcia Talks Damian Wayne's Growing Romance - Exclusive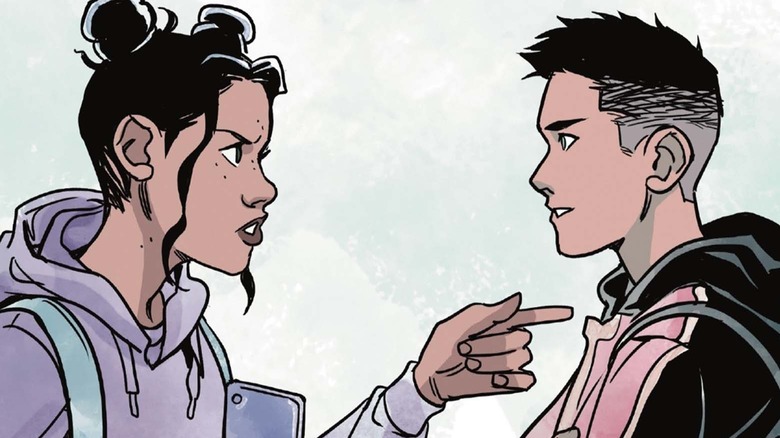 DC Comics
Damian Wayne is getting closer with a DC hero: The son of Batman's new romance with Maxime (Max) Navarro is growing in the new "Teen Titans: Robin" in an exciting and fun way. For Robin, who has such a dark history in the comics, his new YA romance is welcome.
Damian has had only a few love interests since he debuted in the pages of DC Comics a decade and a half ago in Grant Morrison and Andy Kubert's "Batman" run. The young hero has been paired with Emiko Queen, matched with Cassie Sandmark's Wonder Woman in the alt-universe "DCeased" storyline, and most recently — in main continuity — seen in a budding romance with his fellow Lazarus Tournament competitor, Flatline.
In "Teen Titans: Beast Boy Loves Raven" by Kami Garcia, Gabriel Picolo, Rob Haynes, and David Calderon, Damian meets Max, the foster sister of Raven, who has the power to speak to spirits. While their relationship starts off on the wrong foot as Wayne's cocky personality rubs Navarro the wrong way, the pair become closer as they work together to track down Raven and Deathstroke — culminating with the realization that they like each other. Now, in the fourth chapter of the young adult series, Damian and Max are getting closer, and we spoke with Garcia about continuing to build the surprise romance.
Why Damian and Max's romance matters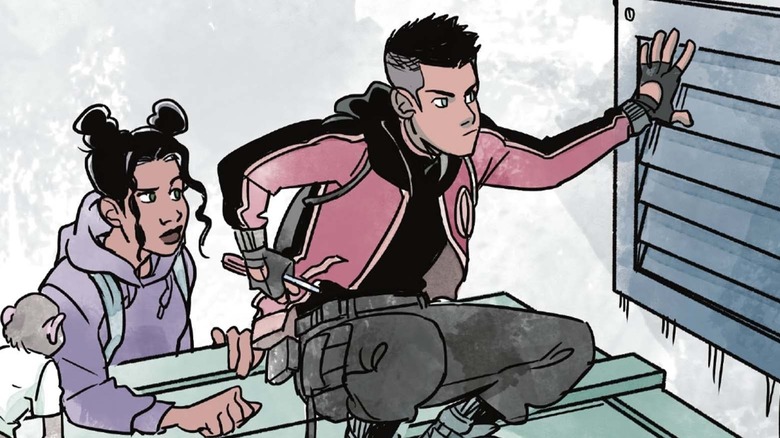 DC Comics
In an exclusive Looper interview with Kami Garcia, she shared that Max is an essential character in the story whose romance with Damian Wayne is significant for multiple reasons. While Garcia expressed excitement about both characters' journeys and budding romance in "Teen Titans: Robin," she also said it's important that two characters of color are getting spotlighted in the book. She showed us a yet-to-be-revealed exclusive cover featuring Damian and Max in a romantic pose — hinting that their relationship will grow in the new story. 
"Walmart has a romance-y cover, and it features Damian and Max — which I was excited about because not only is Max a strong female Black superhero that we created, but it is really nice," she said. "We very often see white superheroes always getting all this play. It was fun to see two characters of color on the front of the book."
Damian and Max's romance is among key relationships in the series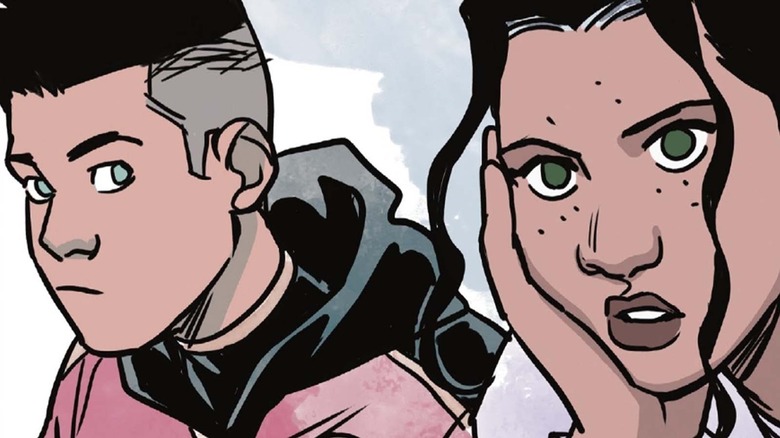 DC Comics
Ultimately, Damian and Max's romance works because of their conflicting personalities. Kami Garcia described Damian as an "explosive" person who quickly reacts to new situations and surroundings, while she said Max vacillates between Beast Boy's wildness and Raven's "broody" nature. In this case, the kind-of-opposite heroes attract — and seeing their romance bloom has been a joy for her to watch unfold.
While Damian Wayne and Dick Grayson are the main characters of "Teen Titans: Robin," and the younger Robin's relationship with Max is further explored, it's not the only romance featured in the story. Beast Boy and Raven have gone from strangers to partners, while the recent announcement that Starfire is starring in the next chapter of the "Teen Titans" series sets the stage for Kori and Dick's iconic romance. But importantly, Damian and Max's romance gets the spotlight in the latest book — so we'll have to see how it evolves and might set up more of them together in future installments.
"Teen Titans: Robin" by Kami Garcia and Gabriel Picolo from DC Comics is available in comic book shops and bookstores now.