Josh Radnor's Rise Canceled At NBC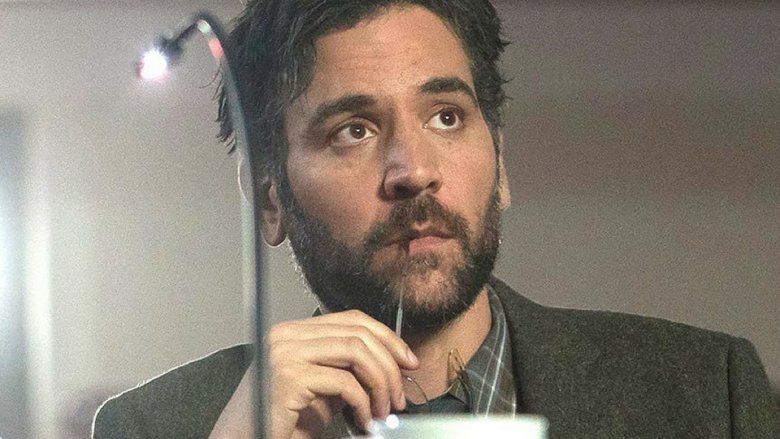 Rise has fallen. According to Variety, NBC has canceled the Josh Radnor-led musical drama after just one season.
The show was based on the 2013 book Drama High, which followed drama teacher Lou Volpe and the inner workings of a high school theater department in a Rust Belt town in Pennsylvania. On the show, Lou, played by Radnor, is an inspirational English teacher and left-of-center father of three who decides to take over the drama department, something which ignites his passion and inspires the town's students. The series had an impressive pedigree, with Friday Night Light's Jason Katims serving as showrunner and executive producer.
The show's young cast was led by Moana's Auli'i Cravalho, who shared her sadness about the show's cancellation on Twitter. "I wanted to say to all of you, thank you so, so much for your support on Rise," she said in a video. "As they say, blessings upon blessings, and while the time was short, it was certainly sweet." Damon J. Gillespie, Rosie Perez, Marley Shelton, Rarmian Newton, Ted Sutherland, Amy Forsyth, Casey W. Johnson, Taylor Richardson, Joe Tippett, and Shirley Rumierk also starred in the series.
Rise was intended to be NBC's emotional follow-up to their hit drama This Is Us, but it couldn't pull in the same ratings or critical acclaim. The show debuted to 5.5 million viewers and a 1.2 rating in the key 18 to 49 demo, but wound up averaging just 4.5 million viewers and a 0.9 rating in its first season. The show joins The Brave, Taken, The Night Shift, Shades of Blue, and Great News on NBC's list of canceled series.