Jesse Williams Cherishes A Gross (But Fun) Grey's Anatomy On-Set Tradition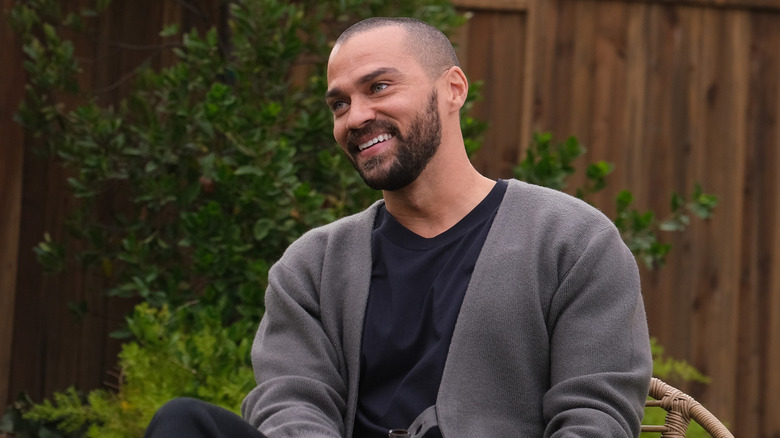 ABC
When you think about it, there's probably a lot of mischief for the cast to get into on the set of "Grey's Anatomy." It's a fake hospital with nigh–on 20 years of gross props lying around. You could slap fight each other with IV bags full of fake blood. You could take the rubber baby from the end of the musical episode in Season 7 and hide it in your co-stars' ice cream. Maybe they keep the lion Richard Webber (James Pickens Jr.) saw walking down main street locked in the basement. You could teach it to do tricks.
But with more than a decade of "Grey's" on his resume, actor Jesse Williams doesn't have much to say about those sorts of shenanigans. He had his own favorite silly business that he and his fellow performers would get up to while in the process of making the long-running and award-winning drama. Williams liked to watch people eat; yes, you read that correctly. What makes this little fact even better? It does not seem to be in a creepy way.
Jesse Williams wants to watch you eat (in a fun way)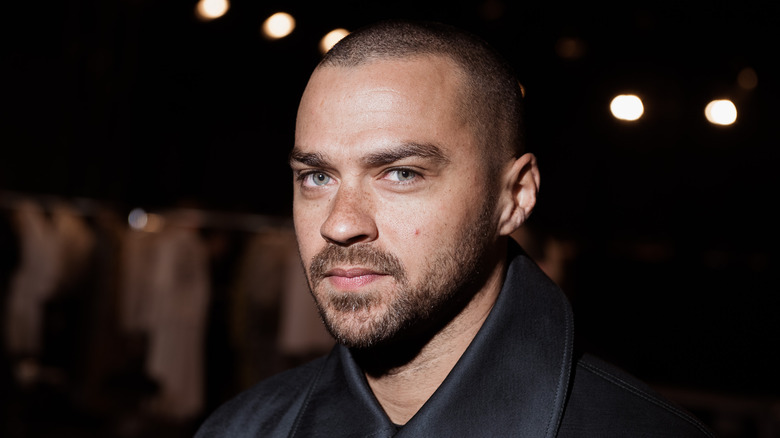 Francois Durand/Getty Images
Jesse Williams, who played Dr. Jackson Avery on "Grey's Anatomy" for 12 seasons and earned nicknames like "Pretty Boy" and "Mr. Monopoly," has a strange habit of watching his co-stars eat hot meals.
Specifically, according to an interview with E! Insider, he got a kick out of an unusual tradition. "Once or twice a year, we do eating contests — cast and crew eating contests," Williams stated. "It's gross, but you get to watch all these glamorous people in makeup, pigging out with no hands, trying to eat banana splits and hot dogs. It's really unpleasant, um, but it's pretty fun."
It sounds like fun, and fun's fun, but you know what isn't fun? Boerhaave syndrome is the spontaneous tearing of the esophagus that can result from too much strain — exactly the kind of strain that one would be likely to experience during an eating contest. That sort of thing only leads to coaches checking their patients out of medical care so that they can attend a competition, inadvertently sabotaging their student's career thanks to blind ambition and an unwillingness to listen. Or maybe we're conflating reality with "Grey's Anatomy" Season 2, Episode 14, "Tell Me Sweet Little Lies." We do that sometimes.