Modern Family's Ariel Winter Viewed Alex's Focus On Education As An Inspiration
On "Modern Family," Alex Dunphy joined the ranks of great TV brainiacs such as Doogie Howser, Alex P. Keaton, and young (and old) Sheldon. The teen character, played by Ariel Winter, was by far the smartest of Phil and Claire Dunphy's three kids on the ABC sitcom. Not only was she valedictorian of her middle school graduation, but she also created a Rock, Paper, Scissors robot in college. She later graduated from the prestigious California Institute of Technology at the top of her class.
And the Alex character wasn't even stereotypical like some brainy TV teens. (TGIF alum Urkel, we're looking at you!) The character's ABC bio described the middle Dunphy child as "super smart but in a completely likable way." And for many fans of the hit series, that is exactly what the character felt like. She was relatable and determined without acting too superior. 
After graduating from Caltech with honors, Alex landed a high-paying tech job, proving that hard work and focus ultimately pay off. And for the actor that played her, the inspiration spilled into her real life.
Ariel Winter said her Modern Family character inspired people to believe in themselves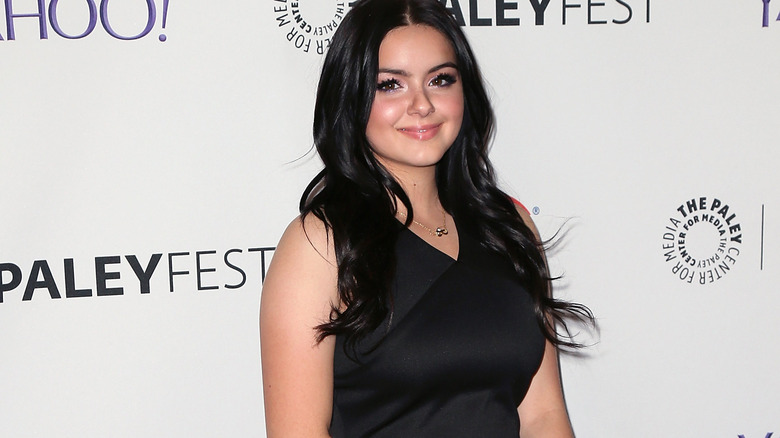 David Livingston/Getty Images
Ariel Winter grew up playing Alex Dunphy, but she never felt like her bookworm character was nerdy or uncool. In an interview with "Good Morning America," Winter said that her character's focus on learning moved her, and she felt it inspired viewers, too. "I think I was, through Alex, able to inspire other people to believe in education. Believe in themselves, really," she said. Winter clarified that education does not always have to come through college or advanced degrees and that it's more about focusing on interests and gaining knowledge in any way possible.
Just ahead of her high school graduation in 2016, Winter told E! News she planned to go to college to study business and law. "I've always been interested in law, so I think it'll definitely be something that I'll love to do and also go to school for." In an interview clip from the "Modern Family" Season 7 DVD package, she noted that her college journey parallels her character's. "I learned a lot about sending in college essays and [dealing] with rejection from Harvard!" she said, per Entertainment Tonight.
Winter ended up attending UCLA, but it did not work out for her at the time because she was still juggling her acting career. "I wasn't really able to get to the majority of my classes," she told The Hollywood Reporter, adding that she was left to figure out her coursework independently. But she told the outlet she was considering another interest: studying psychology online.