Steve Howey Felt Bittersweet About Shameless Finally Ending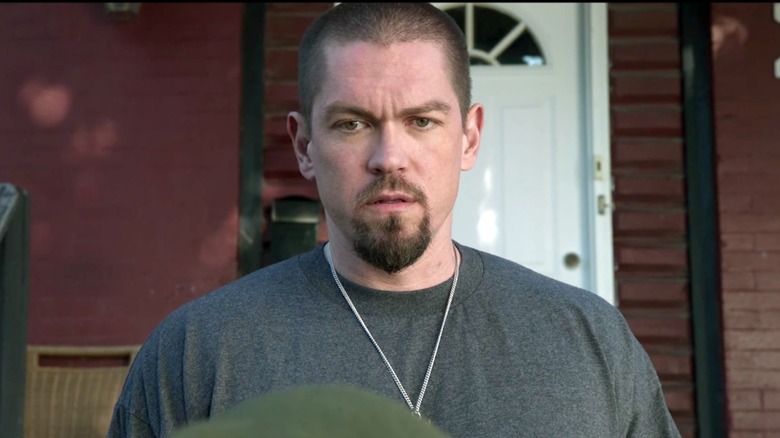 Showtime/Netflix
"Shameless" — the raunchy Showtime comedy-drama developed by John Wells — ended in April of 2021 after 10 years and 11 seasons on the air. Set in the south side of Chicago, "Shameless" follows the lives of the dysfunctional Gallagher family. With the Gallagher siblings' alcoholic father Frank (William H. Macy) often off in his own world, the oldest sibling Fiona (Emmy Rossum) is left to care for her five younger siblings.
One of the key characters outside of the Gallagher family is Kevin "Kev" Ball, portrayed by Steve Howey, the Gallaghers' neighbor (and local bar owner) who is married to Fiona's best friend Veronica (Shanola Hampton). Kev and V are both consistent sources of support for Fiona and the rest of the Gallagher kids. Kev also often interacts with Frank, who is constantly at Kev's bar, and disapproves of his behavior but still helps him out from time to time.
While Rossum departed the series after nine seasons, Howey stuck with it through the end. And when the series finally did conclude, Howey says he had mixed emotions.
Howey was grateful to get to do 11 seasons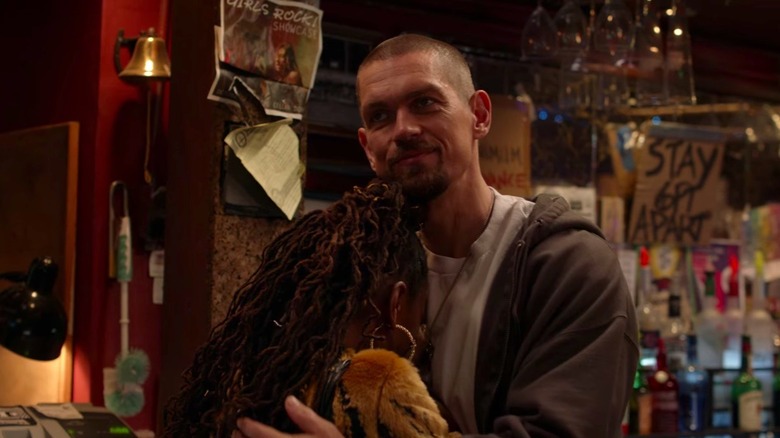 Showtime/Netflix
In a December 2020 interview with Kulture Popped, Steve Howey discussed the final season of "Shameless," including what it was like to say goodbye to a role that he'd been playing for over a decade.
Howey said, "It's bittersweet, you know? Eleven seasons is a rarity. The cast and crew — specifically the cast — we all grew up together. Shinola [Hampton] and I are partners in this [show]. We grew to develop a really tight friendship and she's turned into one of my best friends." The actor then went on to mention that he is also close with the rest of the "Shameless" cast and noted how he got to see all of the Gallagher kids literally grow up during the show's run. Howey continued, "A lot of life has been lived and a lot of journeys have happened. There's a lot of ups and downs."
The actor then gave credit to the show's creator, John Wells, who adapted "Shameless" from a British series of the same name, for the show's longevity. Howey said, "We thought it was definitely going to go a couple of seasons and it just kept going and going. Now that it's coming to an end, it's hard to describe."
Howey admits there was a part of him excited to move on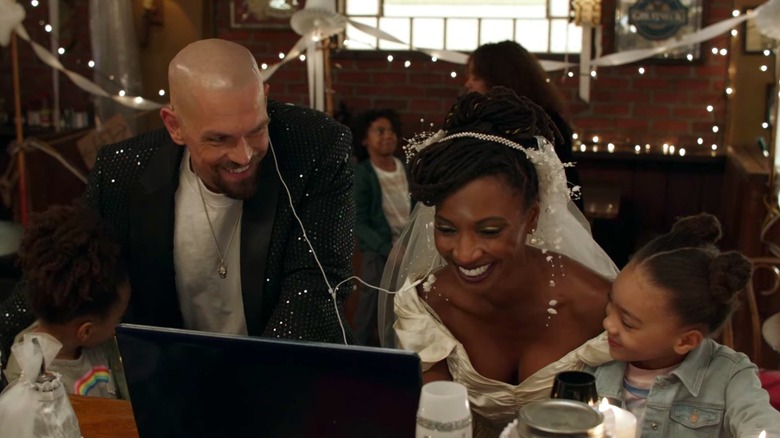 Showtime/Netflix
In the same interview, conducted before the show actually ended, Howey was asked if there was any part of him that was relieved that the show was coming to an end. Howey admitted that there's definitely a part of him that is excited to move on to other opportunities, but another part that knows how good he had it on "Shameless."
Howey explained, "The other part of it is thinking, 'Oh my God, I'm going to miss this so much. It shoots in LA at Warner Bros. It's so much fun. There's debauchery, drugs, sex, alcohol, and comedy. It has all the elements.'" Still, overall he's mostly excited to move forward with his life and career, especially considering that 2020 (the year the final season aired) was so tough for everyone because of the start of the pandemic. Although he notes that he was much luckier than some, he still looked forward to leaving it behind.
Howey continued, "I think we're all kind of looking forward to it coming to an end, if that makes any sense. It's exciting, but scary. A lot of the crew has come and gone. The producers and some of the writers are still here. As far as the cast, these people are my family and they'll always be in my life hopefully, if they'll allow me."