Willem Dafoe Says A Forgotten Movie Of His Had An 'Evil' Feeling On Set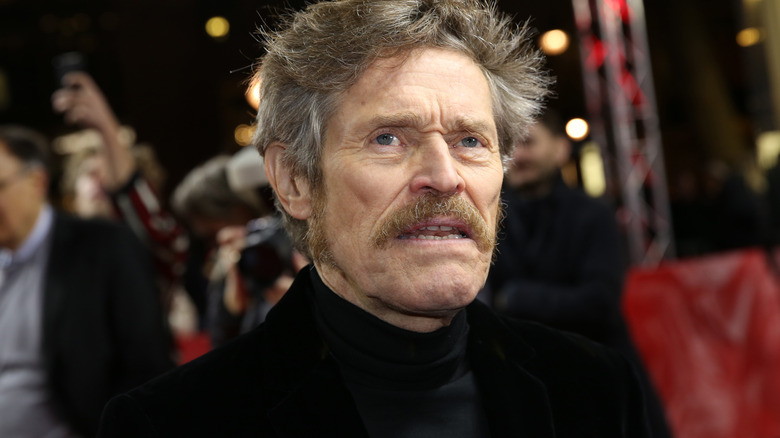 Adam Berry/Getty Images
Willem Dafoe's lengthy acting career is just about as varied and unpredictable as can be. Among Dafoe's best roles, for example, are his star-making performance in bleak war drama "Platoon," an Oscar-nominated supporting role in cerebral indie film "The Florida Project," and a key part in the Sam Raimi "Spider-Man" trilogy. Even some of his fans might not know that Dafoe was in a Studio Ghibli film, as the English-language voice of villain Lord Cob in Hayao Miyazaki's son Goro Miyazaki's directorial debut "Tales from Earthsea."
Next for Dafoe is a starring role in an upcoming minimalist thriller titled "Inside" as an art thief who has to isolate himself in an otherwise-empty New York City apartment after a botched heist. An early trailer for "Inside" has fans predicting an award for Dafoe, given that the film's set-up means it will effectively live or die on the quality of Dafoe's performance.
Beyond just "Platoon," Dafoe is no stranger to contributing to some decidedly dark films, including David Lynch's "Wild at Heart" and boundary-pusher Lars von Trier's 2009 feature "Antichrist." When asked about movies that were difficult for him to film, however, Dafoe immediately cited a perhaps forgotten work of his as among the most trying of his career, recounting a feeling of genuine evil that pervaded its set.
Willem Dafoe had a hard time filming Triumph of the Spirit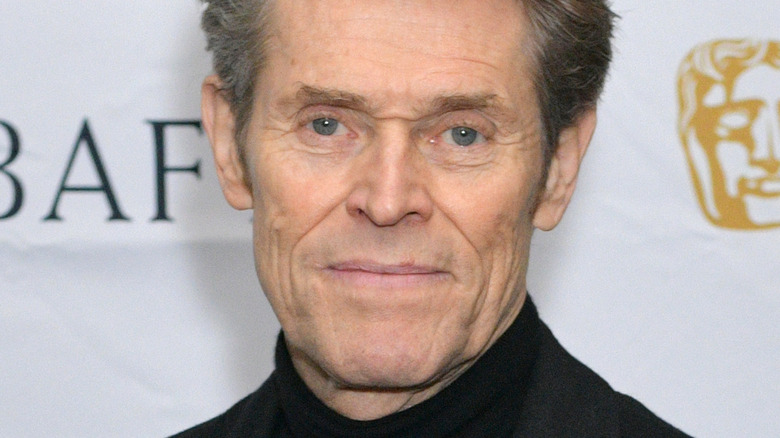 David M. Benett/Getty Images
While promoting his latest work on "Inside," star Willem Dafoe guested on film journalist Jake Hamilton's talk show Jake's Takes. To kick off their interview, at about 37 seconds into their relatively brief conversation, Hamilton asks Dafoe to share the filming location from throughout his career that affected him most drastically.
"Once I shot in Birkenau in Poland, which was a death camp, and it wasn't cleaned up because that was pre-wall-coming-down. So that was quite affecting," Dafoe replies. "It was beyond my comprehension, beyond my emotions. But the place felt haunted in a very deep way. It felt like an evil place."
Dafoe is referring to his lead role in "Triumph of the Spirit" as historical figure Salamo Arouch, who in the film, as happened in his real life, is forced by his nazi captors to fight other inmates due to his skill as a boxer. Presumably this subject matter would make for a trying experience alone. Since Dafoe and the rest of the "Triumph of the Spirit" crew filmed at the actual Auschwitz Birkenau death camp, as Dafoe describes, it's unsurprising that he would find the location so emotionally affecting and among the most difficult of his long career.