FX Orders Half-Hour Drama Series Mr. Inbetween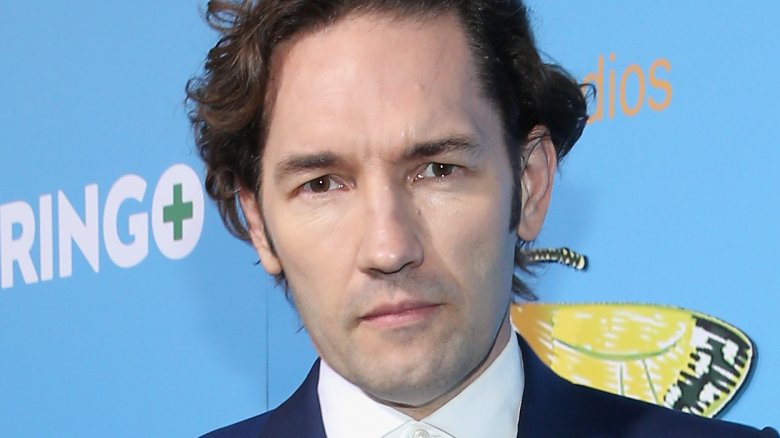 Getty Images
FX is moving forward with a different kind of drama series. According to Deadline, FX has ordered the half-hour drama series Mr. Inbetween, based on the 2005 short film The Magician from Australian actor Scott Ryan. Gringo's Nash Edgerton (pictured above) will take on directorial for the series, which he also co-wrote and will executive produce.
Ryan stars in the series as Ray Shoesmith, an ex-husband, father, boyfriend, and best friend whose life is complicated by the fact that he's also a criminal-for-hire. The series, which was shot in Australia last year, will premiere on FX this fall. FX and Foxtel, which will air the show in Australia, have already commissioned a writers room for a potential second season. The mockumentary short on which the series is based was nominated for a Film Critics Circle of Australia Award and an Inside Film Award in 2005.
Damon Herriman (Justified), Justin Rosniak (War Machine), Brooke Satchwell (Neighbours), Jackson Tozer (This Is Littleton), Nicholas Cassim (Home and Away), Chika Yasumura and Matt Nable (Riddick) also star in Mr. Inbetween. Jason Burrows (No Activity) also executive produces the series, which is produced by Michele Bennett (Drift). "I couldn't be happier to be sharing Scott Ryan's character Ray with as many people as possible, and Scott and I couldn't be more excited to have Mr. Inbetween on FX and Foxtel," said Edgerton in a statement.
"Mr. Inbetween is an extraordinary achievement for Scott Ryan, who took it from an indie film with a cult following to a half-hour drama that he stars in," added Eric Schrier, president of original programming for FX Networks and FX Productions. "Scott is one of those rare creators who can bring his own character to life on screen, and he is perfectly paired with Nash Edgerton, who brilliantly directed all six episodes. This project is a great inaugural step with Foxtel as the home of FX Original Series in Australia."