The Glass Onion: Rian Johnson Admits He 'Ripped Off' Citizen Kane In One Scene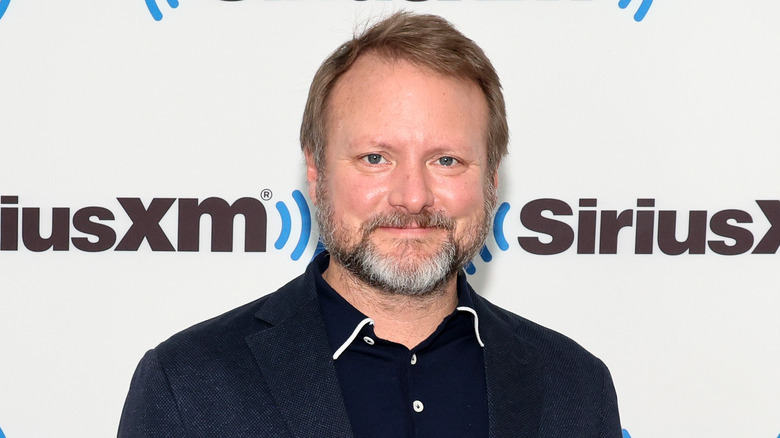 Dia Dipasupil/Getty Images
The 2022 film "Glass Onion: A Knives Out Mystery" follows master detective Benoit Blanc (Daniel Craig) as he travels to a Greek island for a murder mystery party hosted by tech billionaire Miles Bron (Edward Norton) — where an actual murder then occurs. "Glass Onion" and its predecessor, 2019's "Knives Out," both received widespread acclaim, with much attention being brought to writer-director Rian Johnson's skill of writing fresh and unique whodunnits. Aptly, Johnson has received an Oscar nomination for writing for both films.
However, according to Johnson himself, there are some elements of his "Knives Out" films that aren't entirely unique. The filmmaker has spoken openly about how much inspiration he draws from iconic mystery writer Agatha Christie, but as it turns out, the inspiration doesn't stop there. In fact, with "Glass Onion," he was inspired by one very famous movie: "Citizen Kane," the 1941 drama film directed by, co-written by, and starring Orson Welles.
Here's what Johnson has to say about how "Citizen Kane" played a role in "Glass Onion."
Johnson says a Citizen Kane lighting move made it into Glass Onion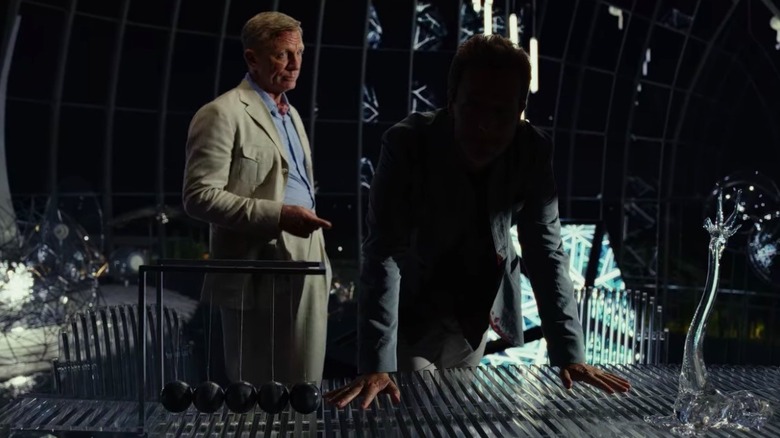 Netflix
Rian Johnson recently appeared on the podcast, "The Q&A with Jeff Goldsmith," alongside some of the other 2023 Oscar-nominated writers to discuss "Glass Onion: A Knives Out Mystery." During the conversation, Johnson revealed that he often watches films while he is working on his own projects in order to stay inspired. For "Glass Onion," the main film he kept returning to was "Citizen Kane" — this led to Johnson getting some inspiration from the classic film's lighting techniques.
Johnson explained, "There's an amazing scene in it when Kane is first reading his declaration of principles and the lighting in the scene is wild, because Kane is completely black. He's in silhouette and the rest of the actors in the shot are perfectly lit. And so he's just this dark figure reading this supposedly idealistic thing that he's written." He then sent a screengrab to "Glass Onion" director of photography Steve Yedlin with a certain scene in mind: when Miles looks at a polaroid photo and talks about the good old days.
The director continued, "And so we did. We totally just ripped it off. And he leans forward onto the desk and becomes completely unlit while Daniel is lit behind him. It makes no sense in the room, but it looks really cool. And it goes emotionally with that moment, it really fits."