What Is The Big Bang Theory's Simon Helberg Doing Today?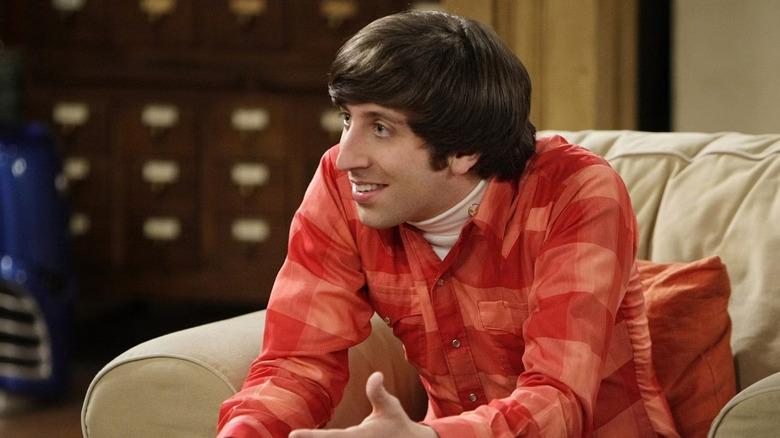 CBS
The guys on "The Big Bang Theory" were, as the show instilled in its audience every chance it got, a bunch of big nerdy nerds — and one of them may have been even nerdier than the rest. Howard Wolowitz, played by Simon Helberg throughout the series' run, is best known for his ridiculously tight turtlenecks, disastrous haircut, flashy pants, and the fact that, for most of the show, he lives with his (unseen) mother.
Howard eventually grows up, and despite the fact that he's undeniably a huge sleazebag at the show's outset, he settles down with Bernadette Rostenkowski (Melissa Rauch) and has two kids. Fans have probably wondered from time to time, though — what exactly has Helberg been doing since he starred on "The Big Bang Theory?" Has he been on other TV shows? Any big movies? During his time on "TBBT," he appeared in small projects like "Dr. Horrible's Sing-Along Blog" and big ones like "Florence Foster Jenkins" alongside Meryl Streep, and here's what he's been doing since his biggest role ended in 2019.
Simon Helberg appeared in a supporting role in Annette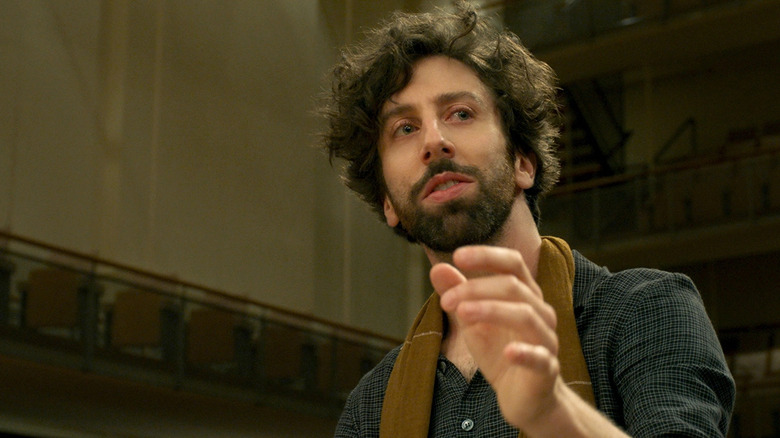 Amazon Studios
In 2021, Helberg booked a totally unexpected role in "Annette," an utterly bizarre and totally gripping film by Leos Carax (marking his first English-language project). Alongside Adam Driver and Marion Cotillard as a famous couple — Driver's Henry McHenry is a stand-up comedian, while Cotillard's Ann Desfranoux is an opera singer — Helberg plays a character known only as The Accompanist, who has been carrying on a secret affair with Ann. After Henry kills Ann, Helberg's accompanist confronts him, suspicious and also confident that he fathered their marionette child, Baby Annette. (Hey, we told you this movie was weird.) In a moment that surprises nobody paying attention during this movie, Henry kills him too.
Helberg is spectacular in the role — most notably, he pulls off a gorgeous take where he conducts an orchestra while simultaneously revealing his infidelity with Ann — and it's definitely a huge departure from Howard Wolowitz. Hopefully, casting directors everywhere are paying attention.
Poker Face brought Simon Helberg on board for one episode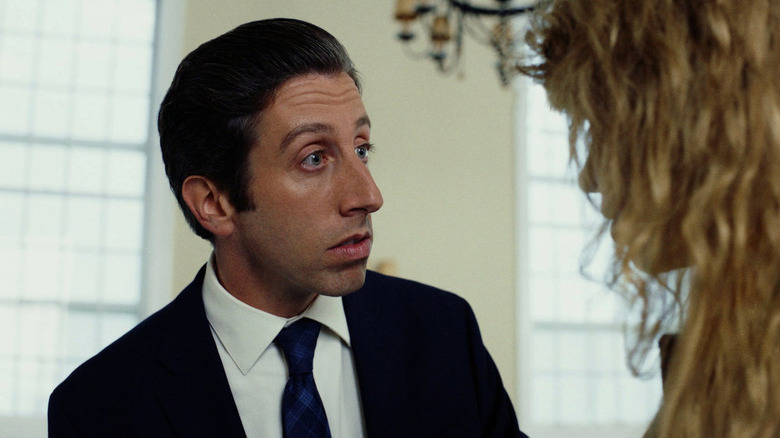 Peacock
After writing two whodunits in the "Knives Out" universe, writer-director Rian Johnson brought his talents to the small screen with the Peacock original "Poker Face," a mystery-of-the-week series that sees Natasha Lyonne's human lie detector and informal private investigator Charlie Cale tackle a different case in each installment. Thanks to the show's format, new actors can pop in and out as they please — which is exactly what Simon Helberg does halfway through Season 1.
In the fifth episode of Season 1, "Time of the Monkey," Charlie finds herself working at a nursing home and allying herself with two very cool older women, Irene (Judith Light) and Joyce (S. Epatha Merkerson)... who turn out to be former domestic terrorists and murderers. After they kill a former collaborator who betrayed them and who also pops up at Mossy Oaks, Charlie meets Helberg's character Luca, who was the FBI agent watching the murdered man while he was in witness protection. Helberg has some pretty significant competition in this episode — which mostly focuses on Merkerson and Light anyway — but as a hapless, relatively bumbling FBI agent, he's definitely a fun addition.
What else has Simon Helberg been up to?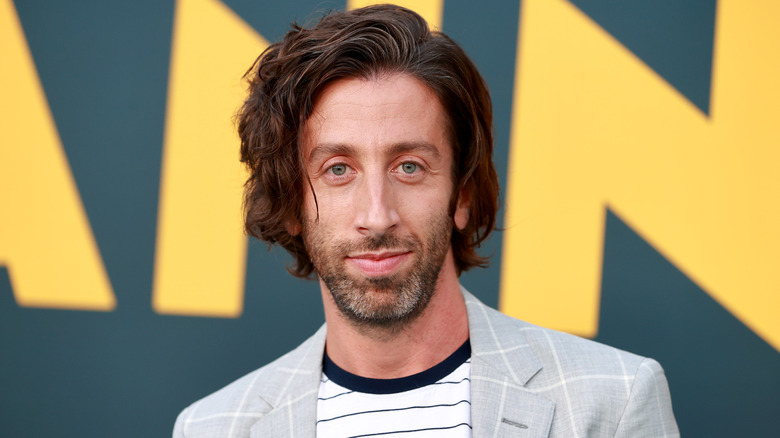 Emma Mcintyre/Getty Images
Simon Helberg's performance in "Annette" is pretty astounding, but the way he got the part in the first place is also completely insane. Helberg's wife, actress Jocelyn Towne, is a French citizen thanks to her ancestry, and in order to get a role in "Annette," Helberg became a citizen of France as well. This was to fulfill a quota required regarding EU citizens for Carax to get funding for the film from the union... and it ultimately proved to be unnecessary when French native Marion Cotillard joined the cast. "I knew I would do anything I could to work with [Carax]," Helberg told Women's Wear Daily. "It was a long road. I've retained no French. And the irony is at the very end, they're like, 'Oh, we actually didn't need you to become a citizen because now we have Marion.' I was like, 'Oh, that's fine. It was easy, piece of cake.'"
Other than that, Helberg listed his and Towne's Los Angeles estate for several million dollars in January 2023, and he's got some other projects on the horizon — clearly, he's still finding plenty of opportunities in the wake of "The Big Bang Theory."