Sookie And Lorelei's Work Schedules In Gilmore Girls Don't Add Up For Fans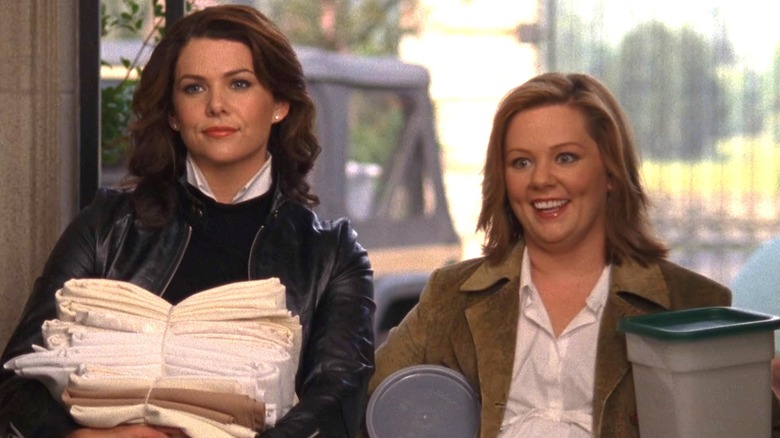 The CW
Before taking on iconic film roles such as Megan in "Bridesmaids" and Diana in "Identity Thief," Melissa McCarthy was Sookie St. James, the best friend, kitchen whiz, and colleague of Lorelai Gilmore (Lauren Graham) on "Gilmore Girls." While Lorelai might be a single mother taking care of Rory (Alexis Bledel), Sookie is a fiercely present and supportive force in her life — and vice versa. When Sookie begins going overboard while planning her and Jackson Belleville's (Jackson Douglas) wedding, Lorelai grounds her.
Their dynamic meshes perfectly well together: While Lorelai is chill and organized, Sookie is hyper and accident-prone. This makes them the perfect duo to purchase their old place of employment — the Independence Inn — and transform it into the Dragonfly Inn. Of course, some business days are more stressful than others. Remember when the inn has no linens, and Lorelai has to do damage control while her father, Richard (Edward Herrmann), criticizes her methods?
Despite these co-owners serving as the manager and head chef, Lorelai and Sookie have rarely put work before their respective families. They're almost always home at a reasonable hour. Lorelai dines at Luke's with Rory and Sookie has time to hang with Jackson and the kids. According to many fans familiar with the hospitality industry, this manageable schedule is unrealistic.
Lorelai and Sookie should've been much busier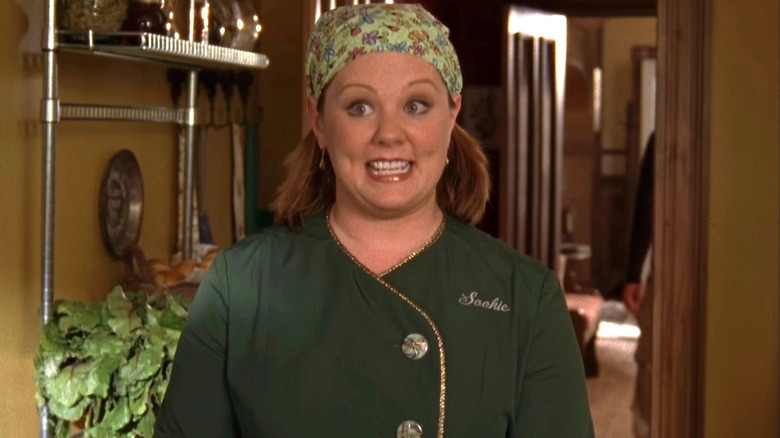 The CW
In response to a Reddit thread by Reddit user Caffeinedreader, many "Gilmore Girls" fans agreed that Lorelai and Sookie's ability to regularly leave the Dragonfly Inn is hard to believe. Reddit user sassyla said, "The idea that Sookie would be home for dinner with her family most nights. Head chefs work the dinner rush, not the lunch..." Reddit user the-peregrina pointed out that if Lorelai had a schedule as a hospitality leader, she'd never be able to attend Friday night dinners at Richard and Emily's (Kelly Bishop).
Several "Gilmore Girls" viewers have firsthand experience in hospitality and revealed how different things are outside the fictional town of Stars Hollow. One user, whose family operated a small hotel, said, "They both make running the Dragonfly Inn look fairly easy compared to what it's like in the hospitality industry." U/MiaRia963 added, "Agree!! My husband is a manager at a restaurant and his hours are crazy!!"
While these are all valid points, "Gilmore Girls" isn't about a pair of overworked inn owners. It's a show about the special bond between a young mom and her daughter, friends, and family. Plus, if Lorelai was in a constant state of stress from work, it's possible her fast way of speaking would've been even speedier. In an Instagram post to celebrate the show's 22nd anniversary, McCarthy praised Lauren Graham, "I have no idea how LG did all that dialog — she was amazing!!"