Why Stranger Things' Gaten Matarazzo Would Love To Cameo In Star Wars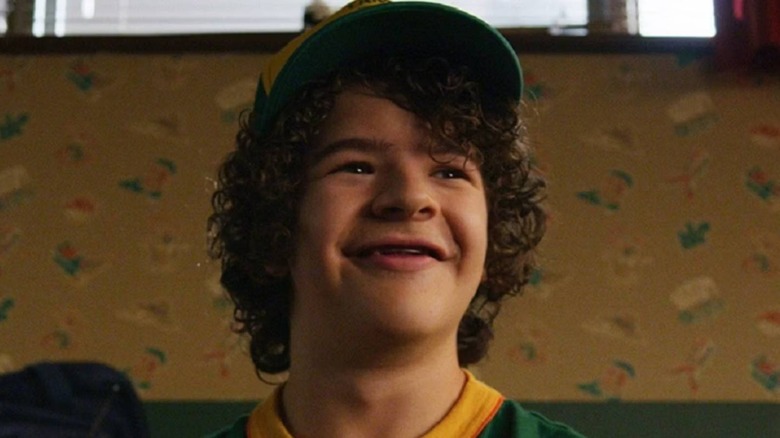 Netflix
Thanks to a little show called "Stranger Things," Gaten Matarazzo has ascended into superstardom. He's instantly recognizable and has had some choice roles in the aftermath of "Stranger Things" becoming a global phenomenon. He hosted another Netflix series called "Prank Encounters" and landed some Broadway parts in "Dear Evan Hansen" and "Sweeney Todd: The Demon Barber of Fleet Street." Much like his "Stranger Things" co-stars, Matarazzo seems primed for a lucrative career in the entertainment industry once the show wraps after its fifth and final season. 
At just 20 years old, Matarazzo already has an impressive filmography, and with "Stranger Things" ending in the near future, he's already looking to what the next move in his career is going to be. Will he stick with something containing "Stranger Things" sensibilities or opt to do something entirely different from what audiences have seen before from him? One thing's for sure: if Matarazzo had his way, he'd be in "Star Wars" by now. 
Gaten Matarazzo would be happy walking in the background of a Star Wars project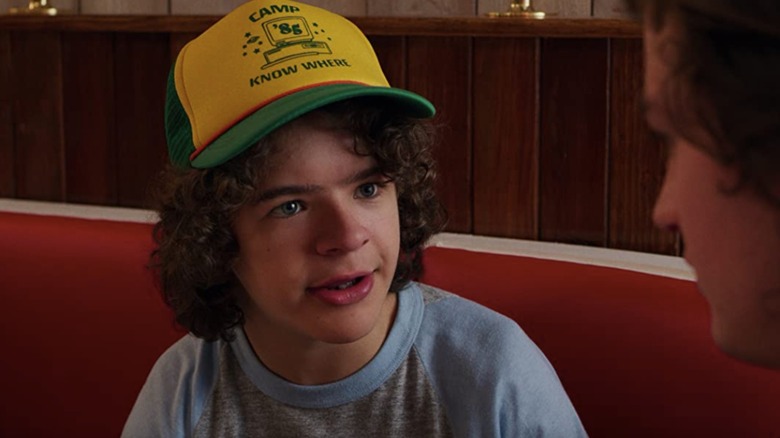 Netflix
In 2022, Gaten Matarazzo spoke with Esquire about his career up to that point, with "Stranger Things" Season 4 on the cusp of getting released. While the actor doesn't have to say goodbye to the supernatural series just yet, he did look ahead at what the future might hold for him, and he wants things to get weird. One of the things he wants to do post-"Stranger Things" is take chances he wouldn't have been able to do without such a monumental success under his belt. He said, "I think I'll just take some time to do weird projects, weird stuff that I probably wouldn't have had the balls to do before Stranger Things."
That doesn't mean he wouldn't pursue a more mainstream role if one came along. In particular, he's a fan of "Star Wars" and would do anything to pop up, even briefly, in a project. He went on to say, "I've been trying so hard that I might just show up to one of them." And while Matarazzo certainly has the acting chops to play either a Jedi or Sith, he'd be happy with something totally inconsequential, stating, "I should just walk in the background for one of them. That would be so great. I don't even care, man. I will do whatever."
With "Star Wars" cranking out TV shows on Disney+ and more movies inevitably on the way, surely there's a way Matarazzo can factor into something down the line.