Who Played Gretchen Steel On Law & Order?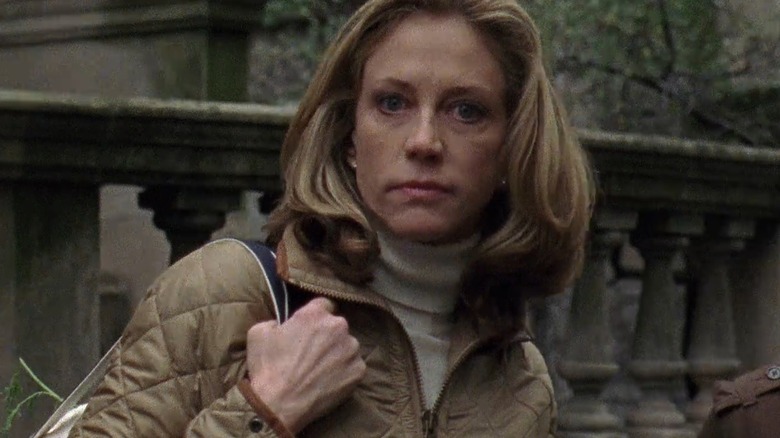 NBC
The NBC procedural series "Law & Order" has seen a number of villains over the course of its run. This means every villain has to try to stand out even more so than the last. One character who succeeds in this venture is Gretchen Steel (Ally Walker). 
Appearing in Season 18, Episode 5, "Driven," Gretchen is the mother of Andy Steel (Jeremy Allen White) and Josh Steel (Miles Chandler), who are friends with David Kendall (Elliot Korte) whose death is the focus of the episode's investigation. It is ultimately revealed that David was shot to death by the father of a classmate whom he and the Steel brothers were chasing with baseball bats, which Gretchen provided to the three boys.
As her actions led to David's death, Gretchen is charged with manslaughter, and during the trial, her racist tendencies come forth, leading to the revelation that she assumed the victim, who was Black, was armed himself. This is why she gave the boys baseball bats. Ultimately, she receives a guilty verdict.
Gretchen is played by Walker. For some, she may look familiar, and here's what else audiences have seen her in.
Walker played a prominent role in Universal Soldier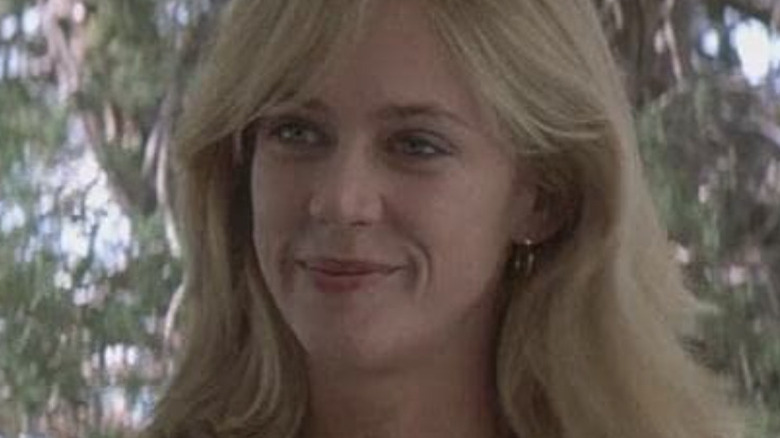 TriStar
Ally Walker began her career on the soap opera series "Santa Barbara" as Andrea Bedford. Meanwhile, her first film role came in the 1989 TV movie "Swimsuit," where she plays Romella Loopesko. 
Later, she would land her first lead role on a TV series with the NBC's "True Blue." The series, which focuses on a group of NYPD police officers, saw Walker play Officer Jessica Haley for all 12 of the show's episodes.
Walker's next appearance was in the "Perry Mason" TV movie titled "The Case Of the Fatal Fashion," where she plays Julia Collier, the daughter of Lauren Jeffreys (Diana Muldaur) and Dyan Draper (Valerie Harper), whose murder is the central mystery.
Walker is also in Roland Emmerich's 1992 film "Universal Soldier" alongside Jean-Claude Van Damme and Dolph Lundgren, where she plays journalist Veronica Roberts. Her character is caught on the base where the soldiers are kept, and Deveraux (Van Damme) and Scott (Lundgren) are sent to apprehend her. While Deveraux helps Roberts escape, Scott kills her cameraman. Roberts then helps Deveraux reunite with his family while he helps her in her investigation.
Walker also appears in the 1995 romantic-comedy "While You Were Sleeping," and she makes guest appearances in "ER," "The Shield," and "CSI." She also appears in "Law & Order: Special Victims Unit," playing Dr. Fran Stanton, a statutory rapist who has a child with a young patient whom she falsely diagnoses with schizophrenia.