Shows With Incredible Pilots That Quickly Went Downhill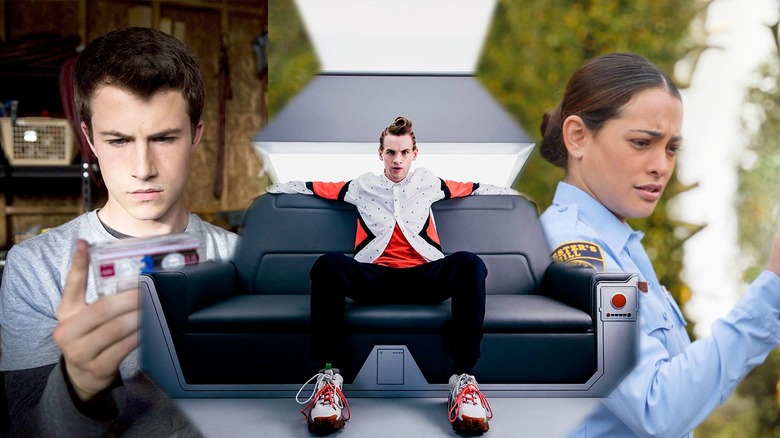 Static Media
Starting off well is no easy task for a television show, as pilot episodes can often be very different from what a series eventually turns into as showrunners find their feet and writers flesh out their ideas. Even those that do manage to get off to a great start can find it hard to maintain that quality over the long term. Just look at "Game of Thrones" for a good example of what can happen to the quality of a series as the seasons progress.
That process is not always a slow one, either. Some television series can appear to be sure-fire hits due to the way they come out of the blocks firing on all cylinders with the very first episode, and then falter almost immediately. These are, perhaps, even more of a disappointment than shows that simply run too long, as they never really get a chance to really establish themselves and gain a large following. They simply fizzle out as quickly as they jump onto the scene.
Here are the television shows that had pilots that knocked it out of the park immediately but quickly tossed it all away in spectacular fashion.
Designated Survivor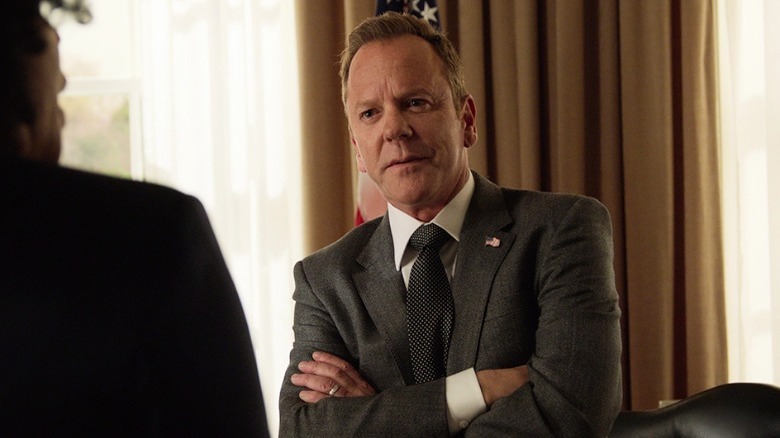 Netflix
Following the success of political television series such as "House of Cards" and "Veep," it became obvious that there was a demand for shows focused on the inner workings of the government. ABC greenlit "Designated Survivor," a political thriller that eventually found its way to Netflix for its third and final season in 2019. Devised by David Guggenheim, it stars Kiefer Sutherland as Thomas Kirkman, the U.S. secretary of housing and urban development.
When an explosion kills the president and seemingly everyone in the line of succession during the State of the Union, Kirkman is thrust into the position of president and must deal with the pressures of leading the nation through a turbulent time. All of this takes place during the first episode and the pilot opens up a lot of directions that "Designated Survivor" could go in. Would it solve the mystery of who carried out the attack or focus on Kirkman's struggle to control a traumatized country despite the precarious legitimacy of his presidency?
Ratings for the show saw a significant dip after the first few episodes and eventually led to a slow decline that lasted through Season 2. Fears that the series would be unable to keep up with the frantic pace of the pilot proved correct.
Under The Dome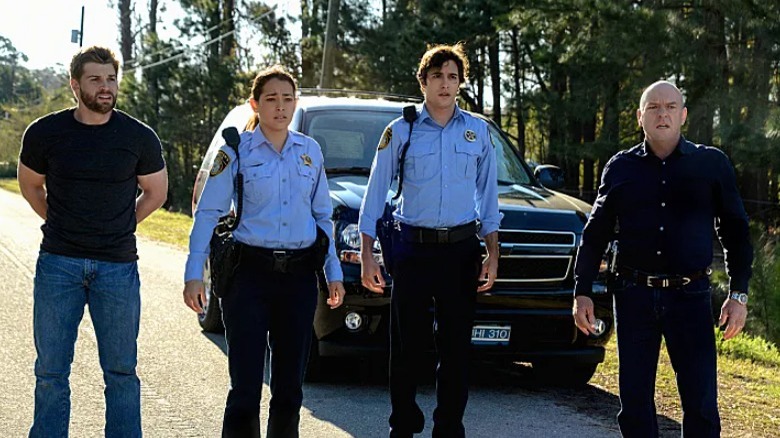 CBS
Screen adaptations of Stephen King's stories have varied hugely in terms of quality. For every "The Shining" (1980) and "Stand by Me" there's also a "The Night Flier." So, when CBS announced that it was moving forward with a television version of the author's 2009 novel "Under the Dome," horror fans were excited and understandably nervous. Lifting the plot straight from the book, the 2013 drama series focuses on a small town that is abruptly and inexplicably surrounded by a large dome that cuts it off entirely from the rest of the world. 
The action largely deals with the fallout of this mysterious event as the local residents try to uncover what the dome is as well as who put it there. The initial episode found instant success and attracted many viewers who continued to tune in throughout Season 1. Yet, returns began to diminish starting from the second half of its first year of episodes.
In fact, the pilot episode of "Under the Dome" remains the highest-rated episode on IMDb, demonstrating that the show only went downhill from that point. Audiences reacted poorly to the growing absurdity of the events depicted in the show and the telegraphed plot twists. Even the impressive visuals and acting performances of the cast fell away in Season 2 and Season 3, leaving "Under the Dome" unsatisfying.
13 Reasons Why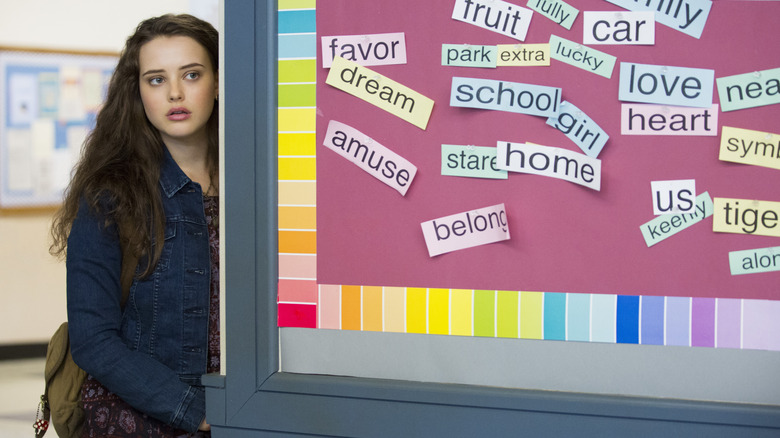 Beth Dubber/Netflix
Netflix's "13 Reasons Why" is another television adaptation of a book that started well but quickly went off the rails. Based on Jay Asher's similarly named novel, the action focuses on the events following Hannah Baker's sudden death by suicide and the consequences for surrounding students, teachers, and parents.
Season 1 of "13 Reasons Why" got off to a great start, with the pilot drawing viewers in and the subsequent episodes adapting the source material in a faithful way. Episode 1 and other early entries also do a mostly good job of dealing with traumatic and dark themes. These positive elements were soon jettisoned as the show moved into Season 2.
Perhaps it was because Season 1 uses up the story contained within the original book, but the next few seasons of "13 Reasons Why" did not reach anywhere near the same heights. Critical and fan reception to the show dropped sharply, with many complaints suggesting that later episodes relied completely on shock value rather than hard-hitting storylines. By the end, it was almost entirely unrecognizable from Season 1.
If you or anyone you know is having suicidal thoughts, please call the National Suicide Prevention Lifeline​ by dialing 988 or by calling 1-800-273-TALK (8255)​.
Prison Break
When "Prison Break" first hit television screens in 2005, it was an exciting and fresh drama series. Gripping fans from the get-go, it features Dominic Purcell and Wentworth Miller as two brothers incarcerated in state prison. Along with a group of other inmates, they plan an elaborate escape. There are few people that would argue that the pilot for "Prison Break" and the rest of Season 1 is well worth watching. However, things began to head south after Season 2, when the gang manages to escape from prison and deal with ever more outlandish events. There seems to be a lack of clarity surrounding where "Prison Break" could go once the main characters accomplish their goal and break out of prison.
This results in the group ending up in another jail that they have to free themselves from again in Season 3. Perhaps the worst moment of all is when Sara (Sarah Wayne Callies) is apparently killed in Season 3 but mysteriously appears again in Season 4 despite Purcell's character Lincoln Burrows receiving what we're initially told is her decapitated head.
Heroes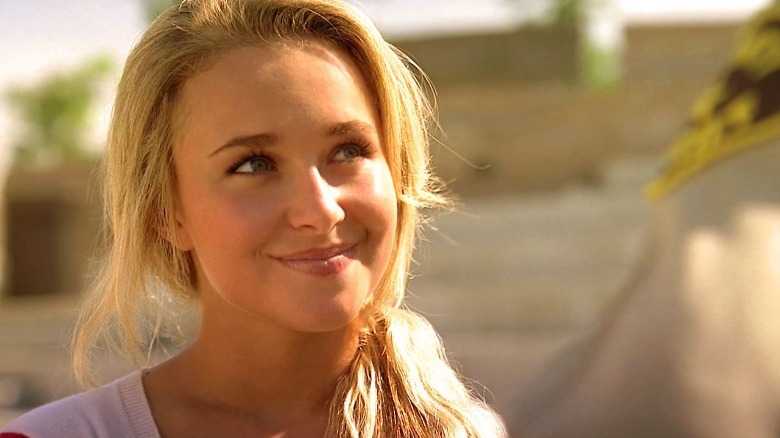 NBC
"Heroes" was at one point one of the most exciting television shows going. Yet, it suffered from the same problems as many other high-concept series, as it failed to keep the narrative tight and focused as more episodes were released. First aired on NBC in 2006, the premise involved a group of ordinary human beings who suddenly find themselves imbued with superhero-like powers. Taking inspiration from comic books — a relatively novel approach in 2006, believe it or not — the action revolves around the cast of characters coming to terms with their new abilities and how they work together (or don't) to save humanity (or not).
With an interesting concept and a bright cast made up of the likes of Hayden Panettiere, Milo Ventimiglia, and Zachary Quinto, "Heroes" had plenty of potential and certainly got off to a great start with the pilot promising engaging characters and unique storylines. By the time Season 2 came along, most of the fun had been removed and the action moved along at a far slower pace. After Season 1, the plot took a more scattered approach without any real direction. It's little wonder than the series saw falling ratings and a negative reception as it continued into Season 4.
Bloodline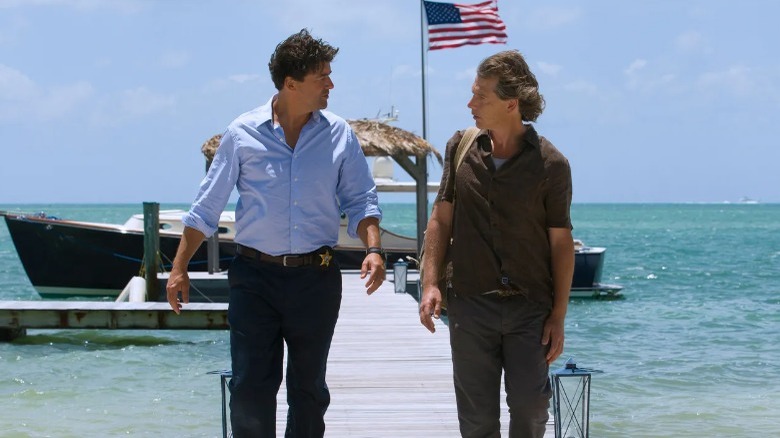 Netflix
Among the many successes that Netflix has had in recent years, "Bloodline" was one of the most unique. Unlike blockbuster series such as "Stranger Things," it has a smaller scope and feels more intimate. Set in a quiet village in Florida, the story follows the Rayburn family. The sudden arrival of wayward son Danny causes friction with his siblings and parents, eventually leading to the emergence of dark secrets and Danny's own troubled past rearing its head once again.
Viewed by many to be one of the streaming giant's best original series, it was widely praised for its excellent cast and its moody atmosphere. Ben Mendelsohn and Kyle Chandler particularly stand out, setting the stage for what is to come over the course of the very first episode. The first episode carefully draws viewers into the tragic and twisted family while looking spectacular with beautifully shot scenes.
All of that vanished when Season 2 arrived. Critics said the performances remained solid, but the story lacked focus. The series never regained the quality of its first year. 
Last Resort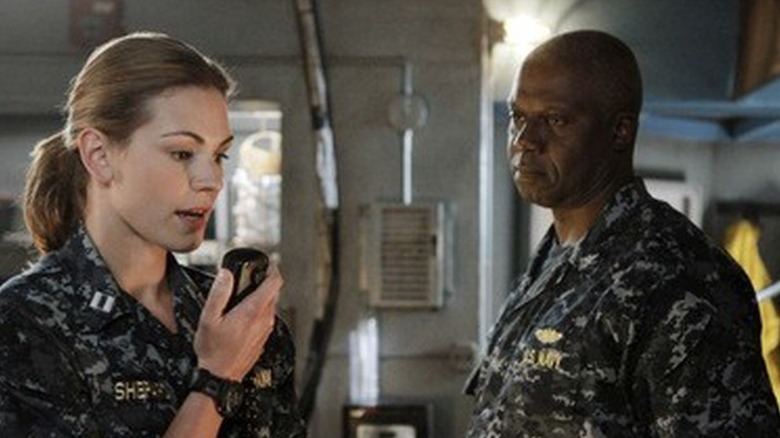 ABC
Starting off with a bang, "Last Resort" is a military drama that stars Andre Braugher of "Brooklyn Nine-Nine" fame" as a submarine captain. When he receives a strange order to launch nuclear missiles at Pakistan, he refuses to engage in an unprovoked attack and sets a series of events in motion that sees his crew fired upon by the U.S military and seeking refuge on a French island. As you'd expect from a show devised by "The Shield" showrunner Shawn Ryan, "Last Resort" begins at a frantic pace and the first episode remains its highest-rated on IMDb.
ABC announced that it would not be renewing "Last Resort" for a second season midway through the run of 13 episodes, with that decision at least partly based on low ratings. After debuting with more than 9 million viewers, that figure significantly dropped from Episode 2 onward, settling at around the 6 million mark and often dropping below that. The biggest turn-off for viewers was likely the way that the show didn't capitalize on its initial political intrigue; instead, it doubles-down on action sequences and conspiracy elements that simply contain too many far-fetched ideas and plot holes to create a compelling mystery.
The Killing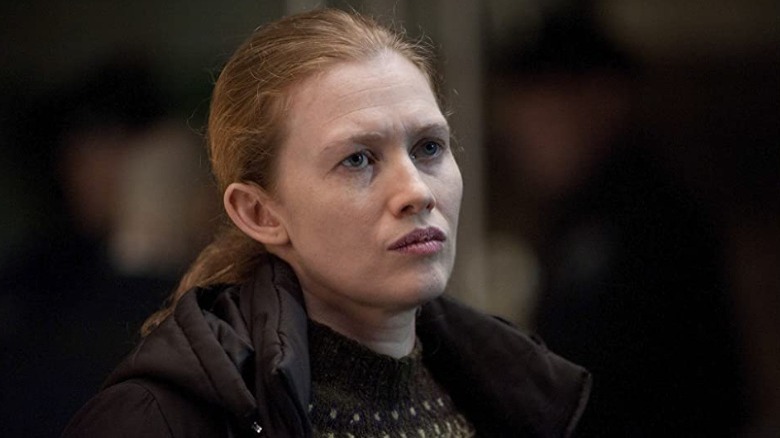 Carole Segal/AMC
"The Killing" certainly had a pedigree that suggested it would be a great show. It was based on a critically acclaimed Danish series and includes a stellar cast made up of Mireille Enos, Billy Campbell, and Joel Kinnaman. Like its Danish counterpart, this show mainly focuses on a single crime, showing the arduous work that detectives go through to investigate a shocking murder. Told from a number of perspectives, the first episode immediately kicks into action as the police start looking for information about the death of a teenage girl.
What makes the pilot so intriguing is that it instantly got the audience hooked on its central mystery of who killed Rosie Larsen and why. As noted by The A.V. Club, the show has a slow build up that ratchets up the tension in a way unlike almost any other police procedural and is utterly absorbing. By the time Season 2 rolled around, the detectives are still working on the Larsen case but the narrative seems to lack direction as the action becomes a bit duller. This problem only gets worse in Season 3 and Season 4, especially when the police move onto new cases that don't hold the same attraction as the original murder.
The Following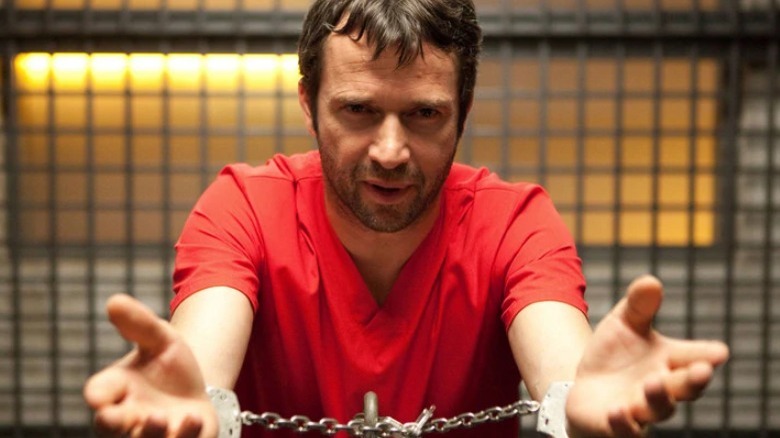 Fox
Created by Kevin Williamson, "The Following" is a Kevin Bacon-led psychological horror series about an FBI agent tasked with investigating and shutting down a cult led by a homicidal maniac played by James Purefoy. Graphically violent and dark in nature, "The Following" stood out among many other horror shows of the early 2010s by being genuinely frightening and putting a new twist on an old concept (What if Charles Manson had email?) with a number of shocking set pieces ... at least in the pilot episode, anyway.
Before long, the show began to churn out rather mediocre episodes and simply couldn't live up to the hype generated in the debut. You just have to look at the fact that the pilot episode is the highest rated entry in the series on IMDb, giving a good indication of what fans thought of the rest of the first season and the subsequent installments in Seasons 2 and 3.
Wayward Pines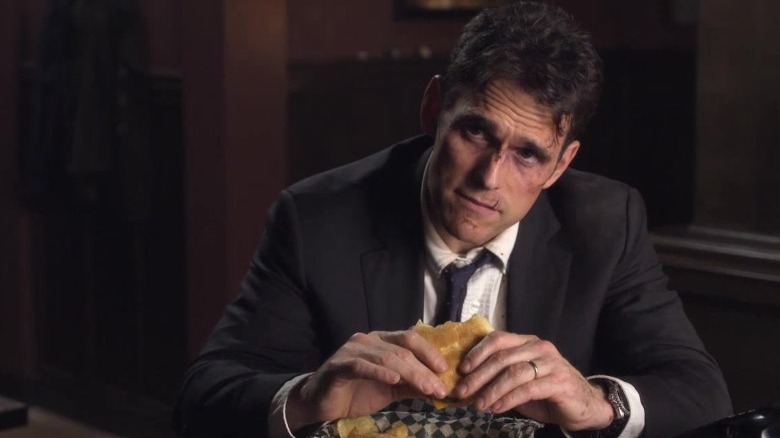 Fox
First broadcast in 2015, "Wayward Pines" is a mystery thriller based on Blake Crouch's novel series. Matt Dillon stars as Ethan Burke, a Secret Service agent who investigates the disappearance of two colleagues in the sleepy town that gives the show its name. The pilot was so impressive that it drew comparisons to "Twin Peaks," with The Guardian calling it a "thrill to watch, totally original with puzzles and clues that suck you in." Other critics appreciated the way that it contained clever twists that kept the audience constantly guessing what would happen next, clearly showcasing pilot director's M. Night Shyamalan's signature talent.
After what was undoubtedly a thrilling Season 1, Season 2 of "Wayward Pines" was lambasted by quite a lot of people. There's no better indication of this than the critic and audience scores on Rotten Tomatoes, both of which fell spectacularly from the highs of the first season. Much of this was due to the way that the show abandoned the focus on its central mystery and instead put the emphasis on the high-stakes action. That meant it lost much of the intrigue that was so captivating for viewers during its first year.
American Gods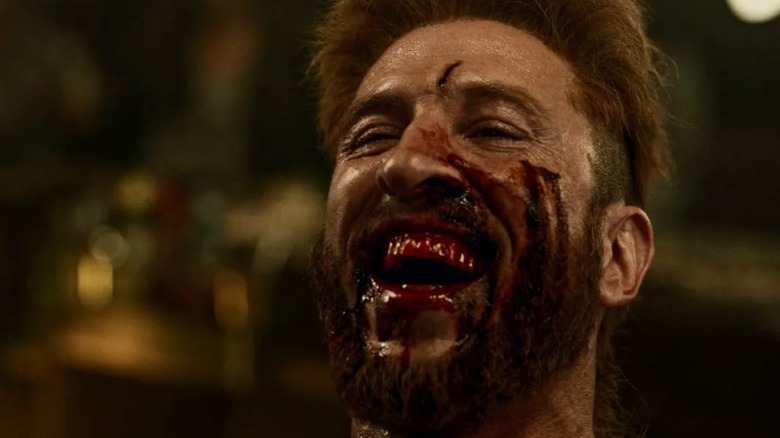 Starz
Adapting Neil Gaiman's work has proven a difficult task for basically anybody who isn't Neil Gaiman. But Bryan Fuller and Michael Green seemed to be on the right track in 2017 when the two launched "American Gods" on the Starz network. The story follows Shadow, a convict who is released from prison and begins employment with a strange con man known as Mr. Wednesday. It soon becomes clear that this mysterious figure is actually a manifestation of Odin, who is attempting to start a war with fellow old gods from various religions against the new gods who take the form of modern-day concepts such as media and technology.
The pilot episode of "American Gods" immediately demonstrates the show's ambition and introduces viewers to a fantastical world where magic and religion meet contemporary trappings. Many critics and viewers hoped that the stylish series would continue as it began, but unfortunately, the two showrunners left between Seasons 1 and 2 amid behind-the-scenes disagreements and without their input, the show began to feel more muddled and directionless. Making the original novel suitable for a multi-season television spectacle also began to pose problems, as the material had to be stretched out to fill out more episodes. Although it didn't fall from grace quite as spectacularly as some other shows, it was still disappointing to see such a drop in quality.