Hannah Waddingham Wasn't Initially Interested In Ted Lasso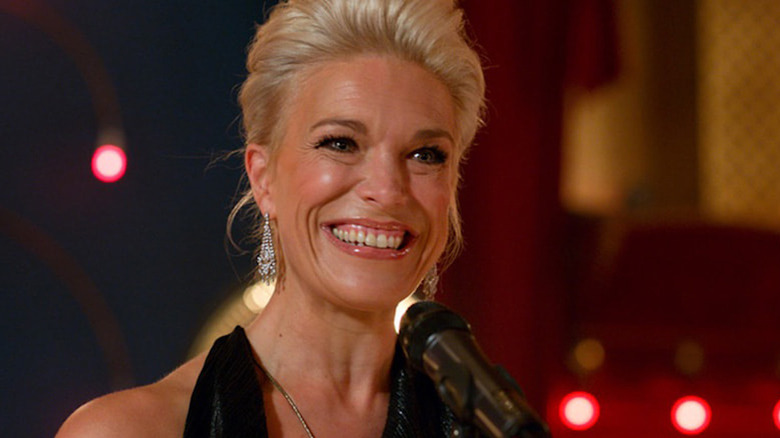 Apple TV+
In the Apple TV+ comedy "Ted Lasso," Jason Sudeikis portrays the titular character, a charming and optimistic college football coach. Despite not having any soccer experience, Ted is recruited to coach a Premier League in the UK — without realizing he was explicitly picked because of his inexperience. That decision was made by the team's owner Rebecca Welton, portrayed by Hannah Waddingham, because she hoped the team would fail to exact revenge on her cheating ex-husband (who previously owned the team).
If it isn't clear from the show's premise, Rebecca is essential to "Ted Lasso." Not only is the character responsible for kickstarting the series events, but she also acts as one of the prime examples of the people who are at first doubtful of Ted before warming to him and his charms.
As for Waddingham, the actress has thrived in the role. She has been nominated for a slew of awards for her performance in popular comedy, even winning the Primetime Emmy for supporting actress in a comedy in 2021. It's probably safe to say that Waddingham is happy she took on the role, so it may surprise some that she wasn't always interested in taking the part. In fact, her initial reaction was to say no to "Ted Lasso."
Waddingham initially said no because she didn't like soccer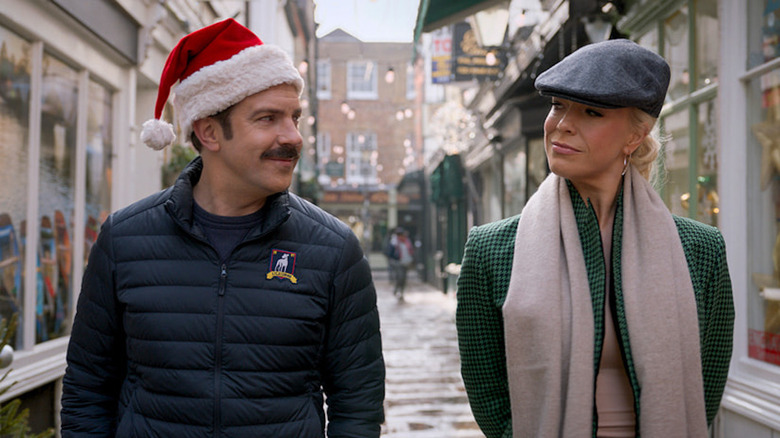 Apple TV+
In an August 2022 interview with Entertainment Weekly, Hannah Waddingham, alongside her co-star Brett Goldstein (who plays player and later assistant coach Roy Kent), discussed getting cast in "Ted Lasso." For Waddingham, it wasn't the smoothest of castings — partly because she initially had no interest in joining the sports series.
Waddingham said, "I was called in for a meeting [and] they said, 'There's this football show,' and I immediately — before they'd finished their sentence — went, 'Oh no.' Couldn't have less interest in football if I tried, which hasn't massively changed, but there we are."
Still, she went in for the meeting, despite not knowing what the show was called due to her initial lack of interest. This led to Waddingham having to sheepishly ask Jason Sudeikis, upon their first meeting, the name of the series he had co-created that she might be cast in. Explaining the aftermath of her requesting the name of the show, Waddingham continued, "[Sudeikis] went, "Uh, Ted Lasso," and I went, 'As in lassoo?' And I thought, 'Oh my God, you sound like Mary Poppins. Just stop talking, say the script, and shut up.'"
Waddingham then signed on with very little knowledge of where the show was headed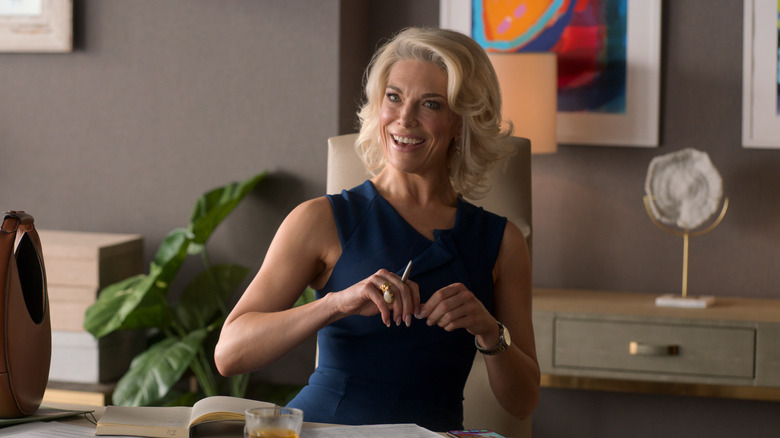 Apple TV+
Hannah Waddingham may have been skeptical about acting in a sports show, but that quickly changed once she learned about the in-development project. However, she still knew very little when she decided to play Rebecca, as Town & Country Magazine described in a July 2021 interview.
Waddingham said, "No clue past the pilot, and I'm not exaggerating ... Without seeing anything else, I knew there was potential. I read that script and thought, 'Okay, there's no way that this character is going to be anything like I think she is.'" She also credited having faith in Jason Sudeikis as one of the reasons she ultimately said yes.
Overall, Waddingham has been entirely fulfilled by playing Rebecca, who she sees as a complex and engaging character. She told Town & Country that what she likes most about Rebecca is her multitudes. The actress said, "I loved Rebecca because you get everything with her. You get her silliness; you get the fact that she's overwhelmed in so many ways; you get her thinking that she's strong in some situations, and then it's a house of cards. You also get her actual strength, which she doesn't realize she has— and that's what I try and find in each of my roles."