Howie Mandel First Shaved His Head For A Movie No One Remembers (Not Even Howie)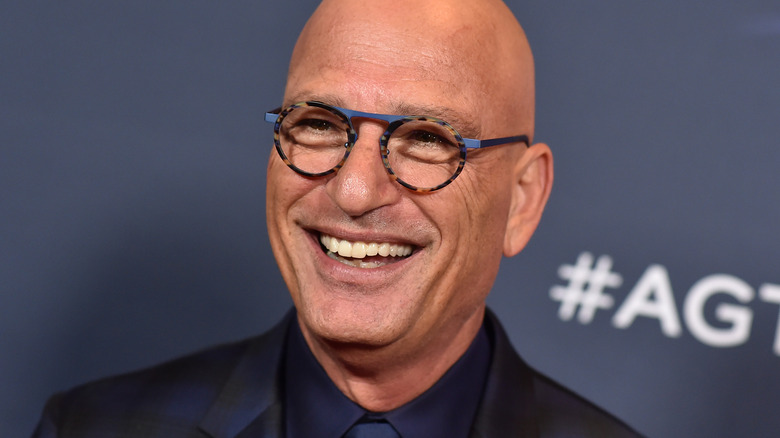 DFree/Shutterstock
At one point in rock biopic parody "Weird: The Al Yankovic Story," Weird Al (Daniel Radcliffe)'s manager and famed novelty music DJ Dr. Demento (Rainn Wilson) presents him with an opportunity to take Led Zeppelin on tour. In one of the funniest moments in "Weird: The Al Yankovic Story," a distracted Al declines, with plans already in place for seasoned actor and gameshow host Howie Mandel to perform as his opener.
Mandel's name works as a punchline because he's a genuinely bizarre choice to tour with even a comedy-focused musical act, but well enough established in the world of entertainment that the joke isn't cruel. In fact, Mandel is among some of the richest game show hosts of all time, thanks not just to his job hosting "Deal or No Deal," but a career that has included high profile voice acting gigs, notable stand-up performances, panel judging work, and more.
His famous voice role as Gizmo in the first two "Gremlins" movies aside, one staple of Mandel's work across the various media in which he's worked is his bald head. As it turns out, Mandel revealed in a podcast interview that he originally shaved his head for a movie role, though the film that required him to do so is one that very few — and not even Mandel himself — remember nowadays.
Howie Mandel's shaved head originates in the film Spin Cycle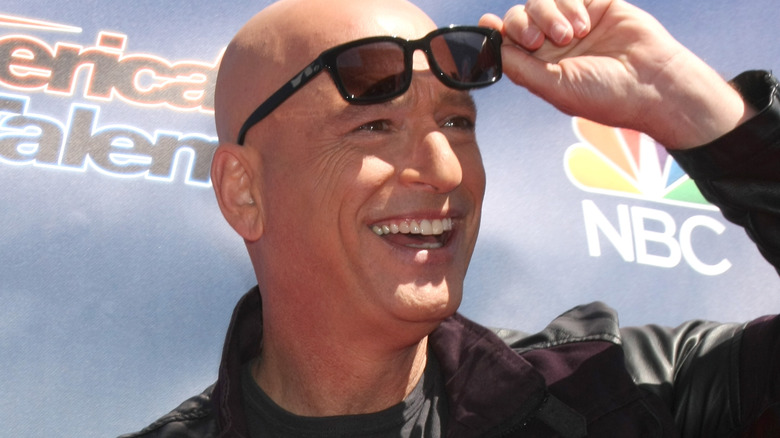 Kathy Hutchins/Shutterstock
Media multi-hyphenate Howie Mandel appears as the guest on an episode of standup comics Tom Segura and Bert Kreischer's podcast "2 Bears, 1 Cave" released on March 6, 2023. At about the episode's 40:35 mark, Kreischer asks Mandel precisely when he decided to shave his head bald.
"I got a part in a movie where I was gonna be a bad guy," Mandel says. "I was shaving and I was trying to even my sideburns." He then describes gradually shortening the length of his hair on either side of his head while attempting to match their lengths, before each side became so short that he ended up with a mohawk. Eventually he shaved his head outright. While he first intended on growing his hair back out, he liked what was initially an unintentional change so much that he decided to run with it.
Mandel then attempts to recall the name of the film he references in this story and has to ask a colleague of his, who helps him remember that it's called "Spin Cycle." In fact, Mandel is unsure if it was ever even released, and finds out live on the podcast that it did indeed premiere in the year 2000. "Spin Cycle," it turns out, was the feature film debut of director Scott Marshall, whose father is "Happy Days" creator Garry Marshall. This sitcom legend's son, then, is at least partially responsible for Mandel's signature bald head.