Blue Bloods Fans Are Ecstatic Over Rachel Witten's Season 13 Return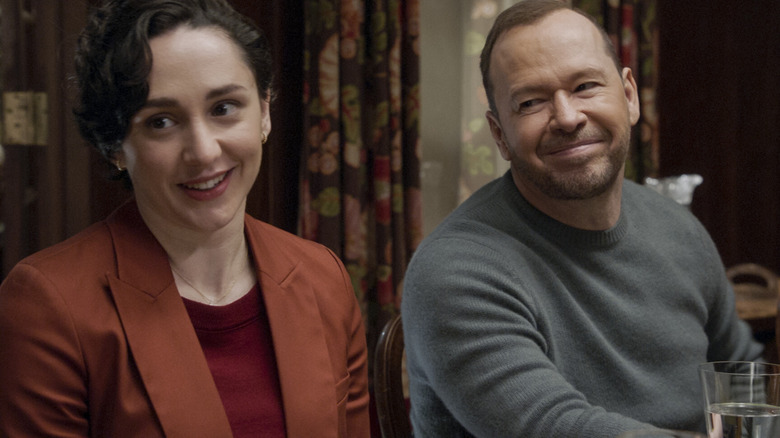 CBS
"Blue Bloods" may center itself on the Reagan family, but it populates its world with an eclectic cast of side characters. Many of them only pop up for a single episode, but Season 13 has done a pretty good job of bringing back guests from the past to interact with the Reagans in the modern day. An episode earlier in the season saw Danny Reagan (Donnie Wahlberg) team up with his old troublesome friend Mickey Patrick (Tom Cavanagh), who hadn't been seen on the show for a while. 
The most recent episode, titled "Collision Course," also saw the return of a beloved "Blue Bloods" character — Rachel Witten, played by Lauren Patten. Rachel has popped up periodically on the show since Season 8. Her most notorious storyline involved her first appearance while on the NYPD when she questioned a jaywalker on their immigration status, ultimately having her employment terminated. In "Collision Course," she's working as a social worker and brings an accusation of excessive force against two officers of the NYPD. The character's come a long way, and fans were delighted to see her back in action.
Fans and the Reagan family welcome back Rachel Witten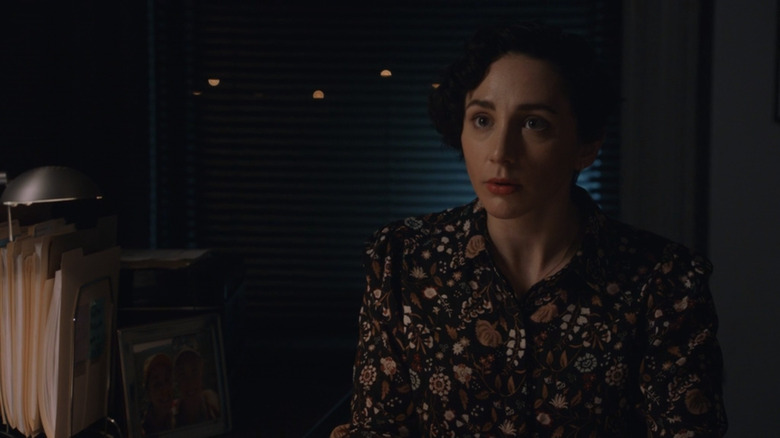 CBS
Rachel Witten has been through a lot on "Blue Bloods," so it's good to see her in a better place in Season 13. She's even invited to attend the traditional Reagan family Sunday dinner, an honor rarely bestowed upon anyone not directly in the family. Ultimately, "Blue Bloods" fans loved seeing Rachel back and couldn't hold back their excitement on social media. 
On a discussion thread in the r/bluebloods subreddit, several people commented how nice it was to see Rachel, with u/ChrisF1987 writing, "It was nice to see Rachel again. I'm glad she went to the Reagan Sunday dinner too." The enthusiasm was shared over on Twitter. @nkotblockhead1 thought Rachel was essential for this particular plotline: "This was an amazing episode! Loved seeing Rachel's point of view!" Rachel had many standout scenes from "Collision Course," and @calhoun_monique drew attention to one in particular: "I really enjoy last night episode of @BlueBloods_CBS loved Rachel and Eddie scene at the end."
It's obvious Rachel has a ton of fans, and even though she's not in every episode, it just makes the ones she does appear in all the better. Hopefully, this isn't the last time Rachel has a run-in with the Reagans.