Original Joel Actor Troy Baker Is Caught Off Guard By Pedro Pascal In The Last Of Us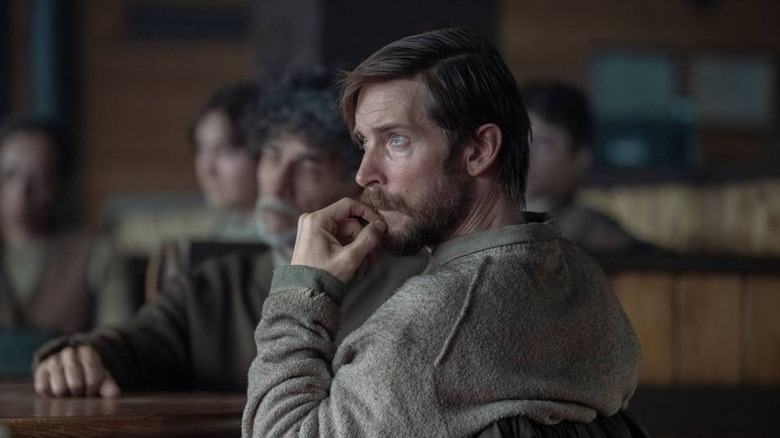 Liane Hentscher/HBO
Contains spoilers for "The Last of Us" Season 1, Episode 8 — "When We Are in Need"
The original Joel from "The Last of Us" is "caught off guard" by the guy who took his role in the adaptation... but in a good way. 
When game creator Neil Druckmann and writer Craig Mazin ("Chernobyl") brought this beloved game to the small screen, they elected to not cast the original voice actors as lead characters Joel and Ellie, going with Pedro Pascal and Bella Ramsey rather than Troy Baker and Ashley Johnson. With that said, Druckmann and Mazin decided to include as many of the voice actors as they possibly could — a notable example being Merle Dandridge, the only voice actor reprising her role from the game — and as a result, Troy Baker popped up in the series' eighth episode, "When We Are in Need."
Baker joined the series as James, a background character from the games who gets much more fleshed out on the show. After the episode aired, Baker opened up about what it was like to see his role played by somebody else, and he only had good things to say about Pascal's take as Joel.
Troy Baker is a huge fan of Pedro Pascal's performance as Joel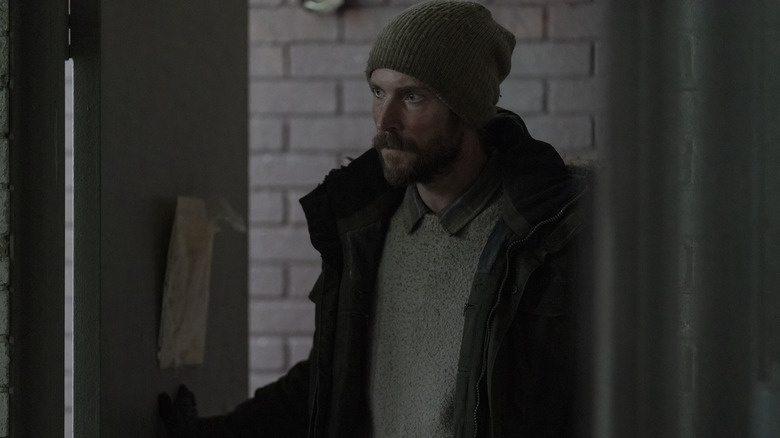 Liane Hentscher/HBO
In an interview with Vulture after the eighth episode aired, Troy Baker had pretty great things to say about Pascal's take on the character. "Every episode, there's some moment where I go, I didn't think about that," he said. "I didn't see that. It catches me off guard in the best way." According to the actor, Pascal's performance has shown Baker an entirely new side of Joel and brought nuances to the character that he never even considered, which must be a pretty eye-opening experience.
Voicing a character (albeit with motion-capture technology involved) and playing one in live action are really different, though, and Baker knows this allows Pascal to bring something very different to the part. "The thing that Pedro does is he brings this vulnerability that I don't think we could've done in the game because of the nature of it," Baker told the outlet. "In the game, you're healing yourself from bullet wounds, so it's really hard to be like, Oh, ow, my broken hand. In the show, we have the opportunity to exploit some of those vulnerabilities. Pedro does that in amazing ways."
Unfortunately, Baker won't be sticking around on the series; his character James meets a bloody end at Ellie's hand, so it seems pretty impossible that he could rejoin the series. In any case, he can rest easy knowing that Joel is in good hands as "The Last of Us" continues, and it was a great Easter egg for gamers to lay eyes on Baker after he won them over with his voice performance.