How Bryan Cranston Behaved On Set Of Breaking Bad, According To Dean Norris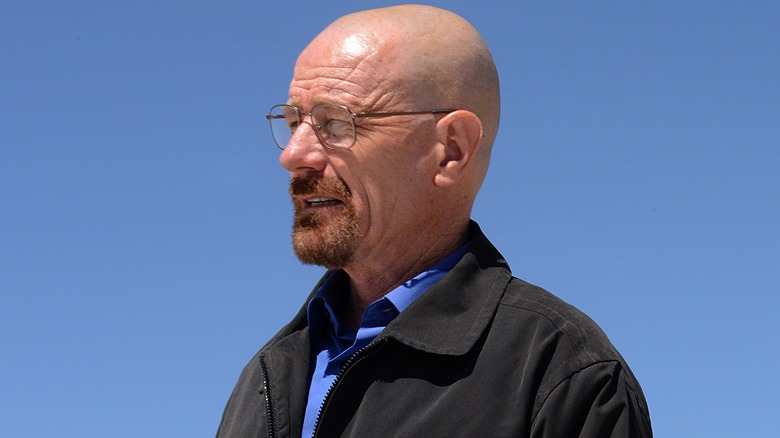 Ursula Coyote/AMC
There are many things to admire about AMC's "Breaking Bad" as the years pass. The drama is regularly cited as one of the greatest TV shows of all-time thanks to its writing, acting, pacing, and impact. Creator and showrunner Vince Gilligan has no regrets about his creative decisions, which resulted in a payoff still felt by fans to this day. The series ran for a concise 62 episodes across five seasons and never outstayed its welcome or compromised narrative quality for the sake of more years on the air. 
There is also another factor at play in the program's influential legacy, and that is its main star, Bryan Cranston (Walter White). Cranston's character is on the Mount Rushmore of TV antiheroes next to Tony Soprano (James Gandolfini), Don Draper (Jon Hamm), Omar Little (Michael Kenneth Williams), and many more. As Gilligan once told NPR, Walter White starts off as a dedicated schoolteacher like Mr. Chips and gradually transforms into Scarface by the grand finale.
Despite the boldness of his performance, Cranston's behavior on set was totally different than what viewers saw on-screen, according to co-star Dean Norris.
Norris says just being around Cranston has improved his acting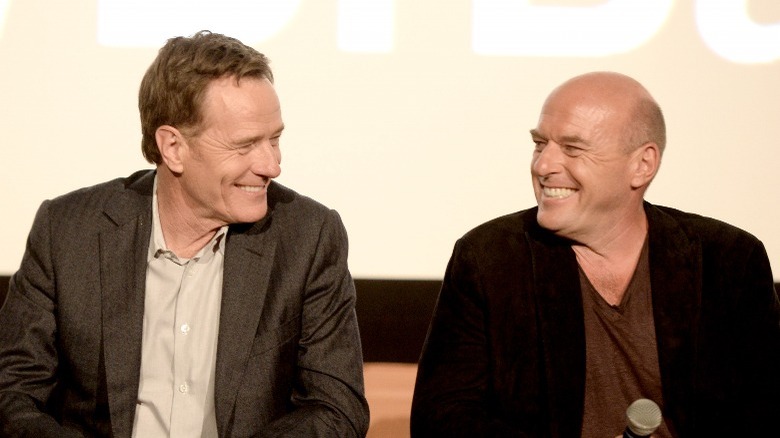 Kevin Winter/Getty Images
In a 2010 interview with LAist, Dean Norris spoke about his character and his approach to playing Hank Schrader, a DEA Special Agent and brother-in-law to Walter White. He was asked what it was like working with Bryan Cranston as both an actor and director on Season 3 of "Breaking Bad."
"He's been great, I can't say enough good things about Bryan Cranston," Norris said. "He's improved my acting just by being around him. He's the leader of our show, so him being a director fits right in. He's a great ambassador of our show, he sets the tone, he comes to work to do his best at all times, every time, and I think we're all happy to work for him."
The two would go on to share some explosive scenes together in the final season of the series, particularly in the Season 5 episode, "Blood Money." The episode was also directed by Cranston and featured the immediate fallout of Hank's revelation that Walt was really the drug kingpin Heisenberg that he had been searching for the entire series. The emotional aspects of the scene are a testament to Norris's statement describing the actor/director as a trendsetter and ringleader for the program.