Rumor Report: Sydney Sweeney Is Allegedly Playing Spider-Woman In Madame Web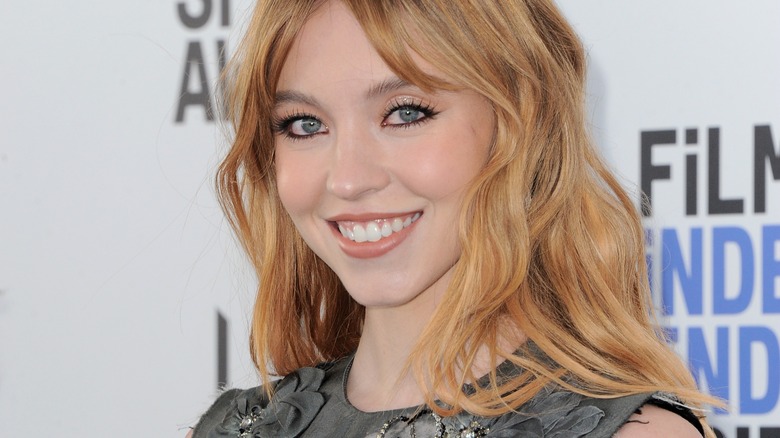 Tinseltown/Shutterstock
Slowly but surely, Sony is building out a cinematic franchise of its very own. While the Marvel Cinematic Universe under the Disney banner remains the gold standard of fleshing out an interconnected web of movies, Sony's attempting to do something similar but with characters that primarily fall under Spider-Man's jurisdiction. 
So far, that's included "Venom," "Venom: Let There Be Carnage," and "Morbius," but there are others coming down the pipeline. These future projects include "Kraven the Hunter," "El Muerto," and a currently-untitled sequel to "Let There Be Carnage." That's a lot of Spider-Man movies not to have a clear Spider-Man at the forefront so far, even if Tom Holland's version was (briefly) teased in "Venom 2." However, one project that could make things a lot clearer in terms of where Sony wants to go is "Madame Web."
Dakota Johnson will play the titular character, who maintains ties to "The Great Web," allowing her to bring together all kinds of Spider-People from across the multiverse. "Madame Web" looks to have a stellar cast, with one of the most intriguing additions being "Euphoria" star Sydney Sweeney. Not much is known about her role at this point, but there's a chance it was just revealed. It's just a rumor, but it would be exceptional casting if it turns out to be true. 
Could Sydney Sweeney play Julia Carpenter's Spider-Woman?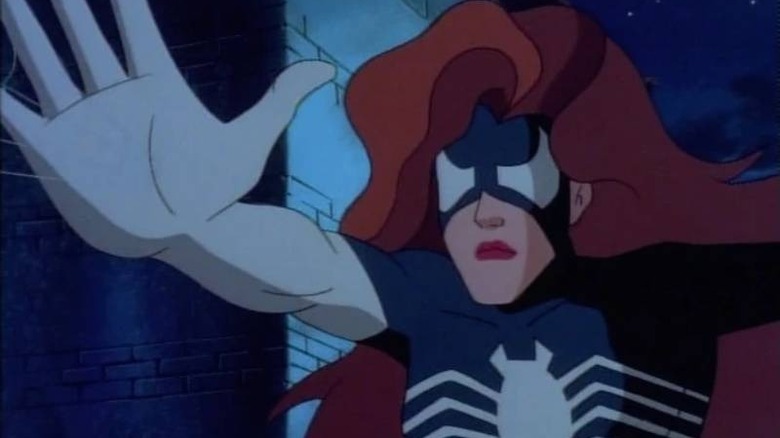 Fox Kids Network
Sydney Sweeney's star is on the rise. She's had excellent breakout performances in "Euphoria," "The Handmaid's Tale," and "The White Lotus," and she's earning widespread acclaim for her performance in the upcoming film "Reality." It would certainly make sense for Sony to try to lock her down to a major role in its Spider-Man universe, and it's possible she could be playing the second version of Spider-Woman, a.k.a. Sabrina Carpenter.
That's what Jeff Sneider said, at least on "The Hot Mic" podcast. According to his sources, Sweeney will play Spider-Woman, and that could potentially launch her into her own movie or series. It could also be an opportunity to get a more confirmed hero to battle all of these villains that Sony's setting up, like Venom, Morbius, and Kraven the Hunter. If they didn't want to introduce another Spider-Man while Tom Holland is still making movies within the MCU, it's possible they could opt for Spider-Woman to have a more sizable role. 
Sneider and John Rocha also discuss the Olivia Wilde-directed Marvel movie under Sony. No real details exist for that yet, but it's heavily rumored she could direct a "Spider-Woman" movie. Perhaps once Sweeney is introduced in earnest in "Madame Web," more details will materialize concerning a prospective solo film. Again, this is all just a rumor, but anyone who's seen Sweeney's acting chops would agree she'd make a great choice for Spider-Woman.